by Arkansas Business Staff on Monday, Apr. 16, 2018 12:00 am 12 min read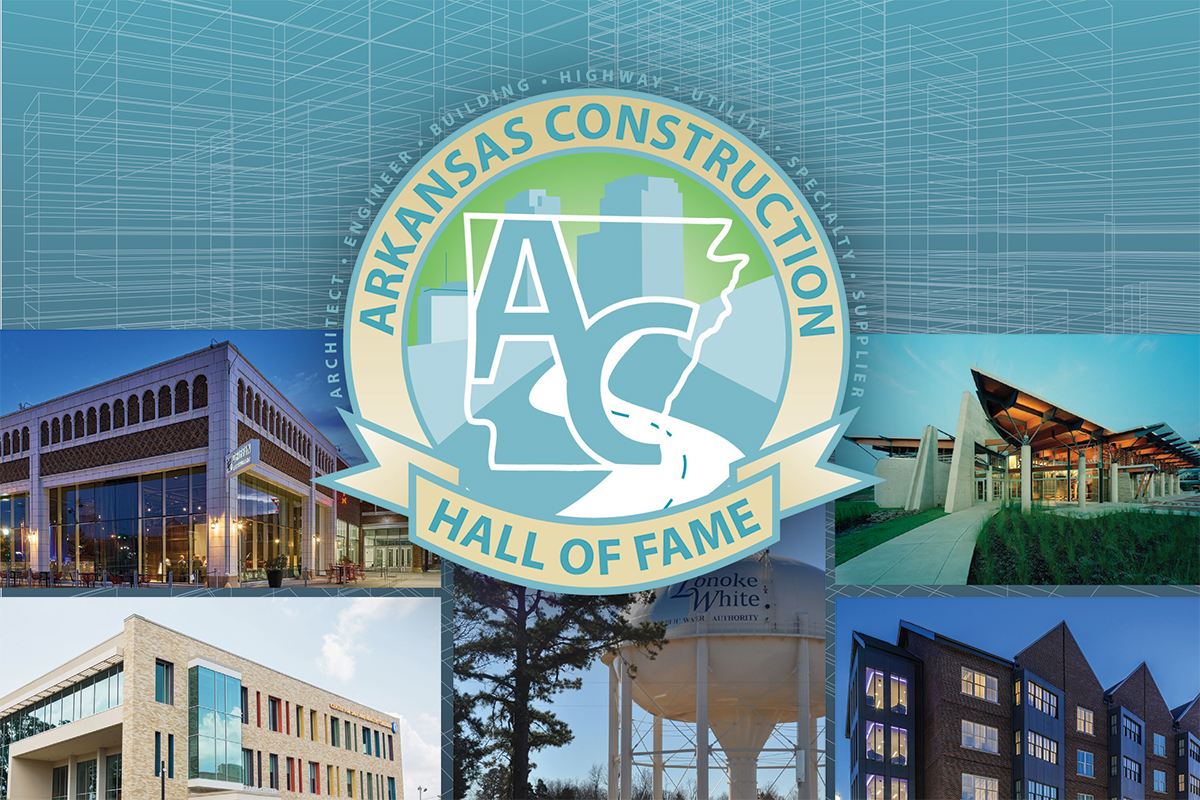 Associated General Contractors of Arkansas, the American Council of Engineering Companies in Arkansas, the American Institute of Architects and the American Society of Plumbing Engineers announced Thursday the 2018 Arkansas Construction Hall of Fame inductees.
At a reception, dinner and presentation ceremony on April 19, four professionals will join those ranks:
This award recognizes those individuals who have left a lasting footprint on the built environment in Arkansas through their work in the fields of architecture, construction and engineering. Excellence is measured not only by their professional contributions through the projects they have developed but also through the esteem and regard through which they are held by their peers and contemporaries.
Forty-five individuals have been honored since the hall's inception in 1999.
Additional awards will be given during the ceremony at Chenal Country Club in Little Rock.
Michael Tramel of the University of Arkansas at Little Rock will receive the Champion of Construction Award. This award is given to an individual, public official, member of any allied profession, company or not-for-profit group who exhibits vision, passion and interest in advancing opportunities for Arkansans through the development of infrastructure. This individual or entity is not affiliated with an architecture, construction or engineering firm but is worthy of recognition due to their commitment to and investment in improving the lives of their fellow citizens.
This Emerging Professional Award recognizes a new professional who, through civic involvement, advocacy efforts or professional development, has advanced the public perception of those industries working in the built environment. This year, Patty Opitz of Polk Stanley Wilcox Architects and Lance Wright of Nabholz Construction Services will receive Emerging Professional Awards.
Hall of Fame Inductee
T. R. "Tommy" Bond, P.E., P.S. | Bond Consulting Engineers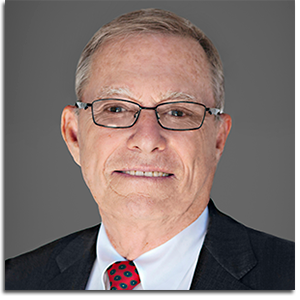 Tommy Bond has seen a lot of miles and a lot of water under the bridge since he became a civil engineer 56 years ago. Yet Bond, founder of Bond Consulting Engineers, is still active in the business and works 7 a.m.-5 p.m. most days.
Born March 16, 1938, in Little Rock, Bond attended elementary school at Forest Park. His family moved to Jacksonville in 1948 and he graduated from Jacksonville High School in 1956 and entered the University of Arkansas College of Engineering, graduating with a B.A. in civil engineering in 1961.
Bond, who had married Pat Parker, from Lewisville, the previous summer, accepted a job offer from the Arkansas Highway Department and started work in its engineer in training program. In the spring of 1962, West Memphis offered him a job as city engineer and two years later Bond took a job with Ray Russell Consulting Engineers.
Bond started Bond Consulting Engineers, Inc., on March 1, 1966, in Jacksonville with his father M. T. "Cy" Bond and his cousin C. H. "Cy" Bond, both of whom are now deceased.
In 1980, with interest rates rising and engineering work almost nonexistent, Bond started Bond Kinman Construction, Inc., with Dave Kinman. The company did a wide range of projects including highway lighting, airport navigation systems, roof systems, sewage pump stations, industrial buildings, bridge water and sewer lines and electrical transmission lines.
During that same period, Utility Management and Construction was licensed by the state and started operating rural water systems in central Arkansas. UMC operated five systems including billing, collecting, maintenance, new construction and compliance with Arkansas Health Department regulations.
The construction business was closed by mutual understanding in the early 1990s as the engineering business enjoyed a resurgence. UMC continued to operate the rural water systems until the mid- to late 90s, when the assets were purchased by the rural systems it served.
Bond is a Registered Professional Engineer as well as a Registered Land Surveyor. He is a member of AGC Arkansas, Arkansas Academy of Civil Engineers, Arkansas Society of Professional Engineers, American Waterworks Association and is an Arkansas Rural Water Association Life Member.
He has held several leadership roles within those organizations and others.
Bond is active in his Jacksonville community and has served the First United Methodist Church, First Arkansas Bank and Trust Board of Directors, Jacksonville Chamber of Commerce, Commission to Redistrict Jacksonville, Jacksonville Municipal Building Construction Committee, Jacksonville Wastewater Commission and Jacksonville Residential Housing Board.
Bond and Pat have three children — Melissa Bond Keil, Kelly Bond Emerson and Will Bond — and five grandchildren: Katie, Molly, Cy, Elliot and Marlee.
---
Hall of Fame Inductee
Bill Hannah | Nabholz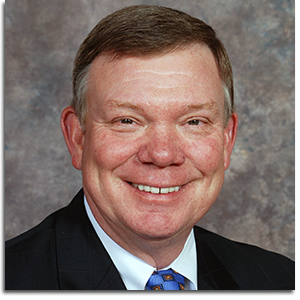 Bill Hannah has worn many hats in his 46-year career at Nabholz.
Hannah serves today as company chairman, but his career has included stints as an estimator, general manager of Nabco (now a separate entity from Nabholz), project manager for the construction division and, concurrently, senior vice president of business development and president of Nabholz's central and northeast Arkansas operations. In 2002, Hannah became chief executive officer of Nabholz Construction and was named chairman of the board in 2013.
Hannah leads the board in sensible growth strategies and ensures the values and guiding principles of the corporation remain strong. Hannah also monitors quality, safety and client satisfaction measures throughout the company and continues to build relationships within Nabholz's communities that contribute to the company's long-term success.
Shortly after graduating from the University of Louisiana-Monroe in 1972, Hannah began his career at Nabholz. Along with Chairman Emeritus Charles Nabholz and current CEO Greg Williams, Hannah guides the Nabholz Charitable Foundation. Through his work Hannah has a direct role in deciding how Nabholz's charitable dollars are spent to build communities.
From a professional perspective, Hannah has served as a member and in leadership roles for AGC Arkansas, the American Institute of Constructors, Faulkner County Leadership Institute, UALR Construction Management Program Advisory Board, University of Arkansas School of Architecture Dean's Circle, Conway Development Corporation, Arkansas Children's Hospital Foundation Board, Associated Industries of Arkansas Executive Committee, American Contractors Insurance Group, First Security Bank of Conway and American Institute of Constructors National Professional Standards Committee.
Hannah's accolades include being named the American Institute of Constructors National Constructor of the Year and the AGC Arkansas Distinguished Service Award and Chairman of the Year. He also received the Arkansas Service Award from Skills USA and the Governor's Citation for Service on the Joint Committee on Education Facilities.
Hannah is an active outdoorsman and enjoys hunting and fishing of all kinds. In his career at Nabholz he has brought Cajun flare to company events, often cooking gumbo and crawfish to serve to employees, clients and community members. He and his wife Earlene have lived in Conway for 46 years and have three children and three grandchildren.
---
Hall of Fame Inductee
Cloud Keyes | Alessi-Keyes Construction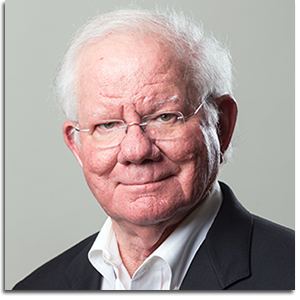 Every one of Alessi-Keyes' 450-plus construction projects over the past 25 years started with the same foundation.
"Honesty and integrity," company founder Cloud Keyes said. "We've got good people, and we turn over a good project. If there's something wrong at the end of a job, we'll take care of it."
Alessi-Keyes celebrates its 25th anniversary this year and Keyes plans to retire after a career that has included a number of iconic construction projects in central Arkansas. Notable jobs include the Arkansas Children's Hospital-Clark Center, Camp Aldersgate and the UA-Little Rock Alumni & Friends Center.
"As I leave the company this year," Keyes said. "I'm proud of our reputation and the people and families we represent every day."
Keyes, a Little Rock Hall High graduate, attended the University of Arkansas in Fayetteville. There, he proudly pledged the SAE fraternity and earned his bachelor of arts degree in business. Graduating in 1969, Keyes began work at Pickens-Bond Construction Company, where he spent the 10 years working in positions ranging from estimating to project manager. After a two-year stint working for his father-in-law's drilling company in Maracaibo, Venezuela, Keyes returned to his hometown of Little Rock, where he resides today.
Once back in the United States, it wasn't long before Keyes and former Pickens-Bond coworker Ron Robinette founded Robinette Keyes Construction Company in 1979.
It wasn't until 1991, though, that Keyes made a decision that would change the direction of his business future while attending Wild Dog Bible Study. It was at this 6:30 a.m. weekly study that Keyes encountered Jimmy Alessi, his future business partner, and just two years later Alessi-Keyes Construction was born.
Although Keyes has had a successful 50-year tenure in construction, he's never shied away from sharing his time and finances with the community, volunteering with Easter Seals and the Rotary Club, and spending several years with the Arkansas Division of the Associated General Contractors, where he evolved from member to board member to president.
Keyes has been a deacon at Second Presbyterian Church and is still an active member of what was the catalyst for Alessi-Keyes Construction — his Wild Dog Bible Study.
When asked how he accomplished his success, Keyes' answer is simple.
"My motto has always been God first, family second and business third. When that gets out of order, it jumbles up your life," he said.
This year Keyes and his wife Nancy will celebrate their 20th anniversary with their children, Kristin, Night (Casie) and John Keyes; Lauren and Dr. Michael (Natalie) Bishop and five grandchildren.
---
Hall of Fame Inductee
Reese Rowland, FAIA | Polk Stanley Wilcox Architects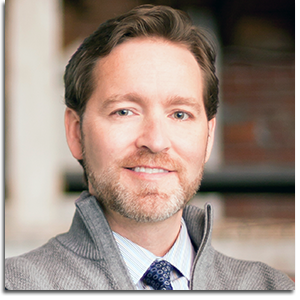 Reese Rowland's dedication to crafting meaningful spaces through innovative, sustainable architecture has been rewarded with more than 60 national, regional and state design awards. He is one of roughly 3,000 architects elected to the American Institute of Architects College of Fellows.
Rowland's Heifer International World Headquarters design received the nation's highest honor for architecture — a 2008 AIA National Institute Honor Award. The South's first LEED Platinum building was also named a national AIA/COTE Top 10 Green Building, Arkansas' only winner.
In 2011, Rowland's CALS Arkansas Studies Institute received one of five, national AIA/ALA Awards of Excellence honoring the best library architecture worldwide. In 2015, his Hillary Rodham Clinton Children's Library won the same award.
Arkansas Business named Rowland to its list of "25 Entrepreneurs and Innovators of the Last 25 Years" in 2009, crediting his work with helping to transform downtown Little Rock. His visionary designs have been published in 25 national and international periodicals, as well as 13 books.
Rowland is a sought-out speaker nationally, and in fact spoke on Experiential Architecture for Children at Arkansas' first TEDX Conference in 2015.
AY Magazine named Rowland to its list of "12 Powerful Men in Arkansas" for having influence, making a difference and serving others. Additionally, the Arkansas Times named him one of "50 Influential Arkansans" in 2012.
Each year, World Services for the Blind selects a distinguished Arkansan with a personal commitment to community to receive their "Vision Award." This individual's work must successfully orchestrate events that help better society and make an impact for the broader good. The 2013 recipient was Rowland, the first architect selected.
In 2017, for his contribution to the state, Rowland, received the "Individual Artist" Award as part of the Governor's Arts Awards sponsored by the Arkansas Arts Council. Rowland was the first architect chosen since Fay Jones in 1997.
Rowland is a native of Paris, Arkansas, and a graduate of the University of Arkansas. While his work is deeply rooted in his home state, it transcends regionalist pigeonholes; however, it is the clean lines, natural materials and sensitive response to site that have generated much attention for Arkansas.
Rowland has designed some of the state's most recognized buildings, including Acxiom's River Market Tower, The Bank of the Ozarks headquarters, Heifer's Education Center, the Little Rock Regional Chamber of Commerce and the soon-to-be-built U.S. Marshal's Museum in Fort Smith. His reputation among clients is that of a strong collaborator and partner in distilling their vision into physical yet personal narratives.
Rowland and his wife Kami are the proud parents of sons Preston and Pierce, who Rowland credits as his greatest influences and achievements, above any professional recognition.
---
Champions of Construction Award
Michael Tramel | UA Little Rock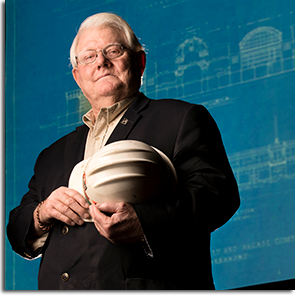 James Michael (Mike) Tramel, chair of the Department of Construction Management and Civil and Construction Engineering at UA-Little Rock, began his career at age 8.
It was then that Tramel began picking up trash at construction sites, and throughout high school he worked at the family business, Martin Brothers General Contractors in San Antonio. His immediate and extended family are the reason for his success in construction, the military, education and life.
A year after graduating Thomas Edison High School, Tramel joined the U.S. Army and became a Special Forces demolition engineer and served in Vietnam from 1968-1969. Tramel was in the Military Assistance Command, Vietnam-Studies and Observations Group (MACVSOG) and was a team leader taking part in multiple Bright Light missions to rescue downed pilots and missing service members. For his service, Tramel received honors including the Purple Heart, two Bronze Stars for Valor and six Air Medals.
Tramel earned an M.S. degree at Arizona State University, B.S. degrees in Construction Supervision and Industrial Psychology from Northern Arizona University and an Associate of Science degree from Glendale Community College.
After more than 25 years in the construction industry, working on multi-million dollar projects with Bechtel, Tramel entered academic life as an instructor at Northern Arizona University. Tramel arrived at UA-Little Rock in 1997 to run a new program in construction management, which at the time had about 40 students and just one other faculty member. Today, the department has grown to about 250 students with 10 full-time and four part-time faculty members.
UA-Little Rock is home to the only undergraduate construction management program at a public university in Arkansas and the only graduate-level construction management program in the state. Tramel was instrumental in implementing the department's new bachelor's degree in professional studies, which is designed to help military members and those working full time in the construction industry to earn a bachelor's degree.
Tramel is secretary for the American Institute of Constructors Certification Commission Board of Governors and on the Arkansas Construction Education Foundation as a sponsor, instructor and guest presenter at its apprenticeship graduation ceremonies. He is the local education administrator for 28 construction apprenticeship programs located in Arkansas. He is a member of the UA-Little Rock Faculty Senate, where he is the longtime chair of the undergraduate council, and provided operational and technical support for outreach programs like the Engineering Olympics and the Best Robotics Competition.
Tramel is a three-time winner of the UA-Little Rock Graduation and Retention Advocate Award. He also received the Xi'an University of Architecture and Technology Excellence in Teaching award in 2012 as well as the Faculty Excellence Award for Public Service in the College of Engineering and Information Technology in 2001 and 2011.
---
Emerging Professional Award
Patty Opitz | Polk Stanley Wilcox Architects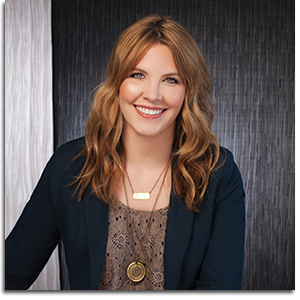 Patty Opitz is a licensed senior associate architect of Polk Stanley Wilcox Architects and is responsible for project production and coordination in all phases, from conception through construction.
With more than 13 years of experience in residential and commercial construction for various facility types, Opitz provides diverse knowledge of project management and architectural planning.
A graduate from the University of Arkansas, Opitz assists as a supervisor for the Architectural Experience Program for new hires at PSW. She mentors architectural associates and new employees by creating goals and strategies for completing their hours in several experience areas as they work toward completion of their architectural exams.
In addition, Opitz assists in coordinating the firm's graphic design and marketing efforts, managing the numerous design award submissions entered annually.
Past and current project experience include: the Bank of the Ozarks Headquarters and Master Plan, University of Central Arkansas Donaghey Hall and District Master Plan, The Village at Hendrix Market Square South, The Purple Cow Restaurants, Mosaic Church of Central Arkansas, Rayonier Corporate Offices and numerous private residences across the state.
In 2016, Opitz was awarded the AIA Arkansas Emerging Professional Award, presented annually to an industry member who has expanded the role of the architect through civic participation and professional mentorship.
Opitz sits on the board of directors for the AIA Arkansas Chapter and is researching and assisting efforts to launch the state's Diversity and Women in Architecture Committee within the AIA Arkansas Chapter. In addition, Opitz volunteers with the Architecture + Design Network, serving as director of the organization.
Opitz is a graduate of the Leadership Greater Little Rock, Class XXXII, and in 2014 she was honored as one of Little Rock Soirée's Women to Watch, which included 29 women in Arkansas impacting business, philanthropy and the community.
Outside the AIA, Opitz is board member and vice president of marketing for the Junior League of Little Rock. She has served and excelled in Junior League capacities ranging from community and development projects, overseeing every administrative aspect of the league and the league's headquarters building, the historic Women's City Club.
Opitz also served as chair of the construction committee for the Junior League's capital campaign, which was charged with overseeing the third and final phase of the planned renovations to the Women's City Club building. The more than $1 million renovation included work on all four levels of the building, the surrounding grounds and incorporation of startup, nonprofit spaces on the upper level.
---
Emerging Professional Award
Lance Wright | Nabholz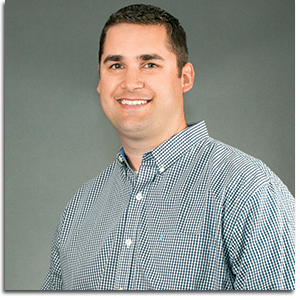 Lance Wright has worked on a diverse group of projects ranging from higher education and K-12 to health care during his 12 years at Nabholz Construction.
Most recently, Wright managed the historic renovation of the 1928 Griffin Auto building in El Dorado. Today the Griffin Restaurant and its cabaret stage are part of the $80-$100 million Murphy Arts District in El Dorado.
Wright worked in the construction industry while enrolled in the construction management program at UA-Little Rock. In 2006, he joined Nabholz as a project coordinator and began the Nabholz Carpentry Apprentice Program. He later graduated from the program and was named apprentice of the year.
Wright completed his Construction Management degree in 2009 and enrolled in the University of Arkansas' Operational Management program, graduating with a master's degree in 2011.
In addition to his project management role, Wright has been involved in helping with Nabholz's sustainability and lean initiatives and chaired multiple committees.
Outside Nabholz, Wright has been engaged with UA-Little Rock, serving on their Construction Management Advisory Board and EIT Advisory Board. Wright also helped found and chair the Construction Management Operational Committee, created to maintain the strong relationship between the construction program and industry. He has also been active in AGC Arkansas, serving as chair of the Future Leaders Division and on the AGC Arkansas Board. Wright also served at the national level on the Construction Leadership Council (CLC) Steering Committee and Industry Education Task Force.
Wright has completed courses in Lean Construction, USGBC Dynamic Governance, and Green Advantage. He is a LEED AP BD+C, an AIC Certified Professional Constructor and graduate of the Faulkner County Leadership and Leadership Arkansas programs.
Wright and his wife Monica have been married for 13 years and live in Conway. They have one son, Landon, 6. The Wrights are involved at Central Baptist Church where Monica helps with the youth programs and Lance helps in men's ministries.
Wright looks forward to his continued career at Nabholz and involvement with AGC and UA-Little Rock. He is thankful for the opportunities he has been given and relationships that have been created.
---