by Arkansas Business Staff on Monday, Jul. 9, 2012 12:00 am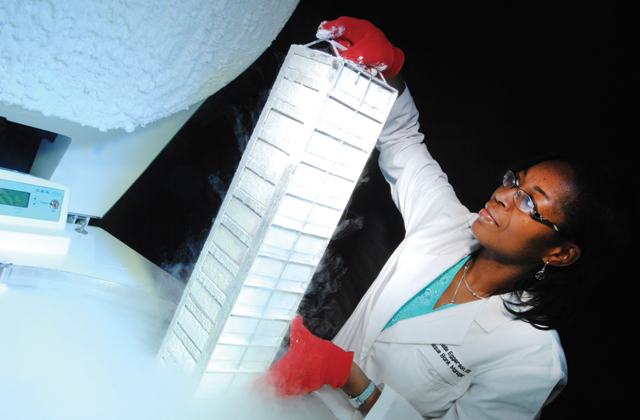 Remelle Eggerson, project manager for the UAMS Tissue Procurement Facility, pulls a rack of cancer tissue samples from a liquid nitrogen vapor phase freezer.

Most Read
Latest Arkansas Business Poll
Is Wal-Mart's $3B deal for Jet.com a good move?