by Jan Cottingham on Monday, Jul. 23, 2012 12:00 am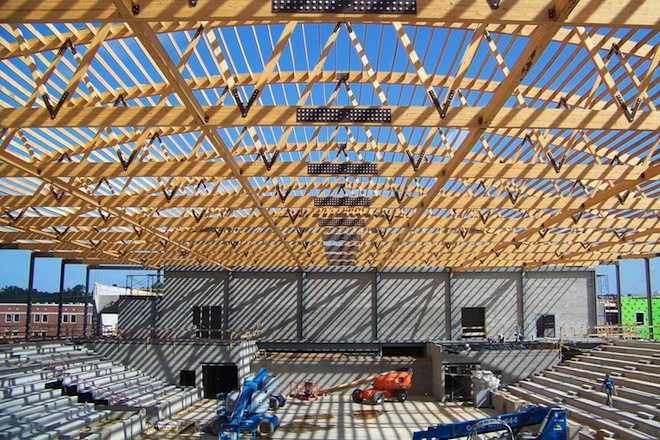 Builders of El Dorado High School used wood throughout the building. According to Woodworks.org, wood lowers a building's cabon footprint through "avoided" greenhouse gas emissions.

Most Read
Latest Arkansas Business Poll
What do you think about the construction and improvement plans for Main Street in downtown Little Rock?