by Chris Bahn on Wednesday, Sep. 12, 2012 10:27 am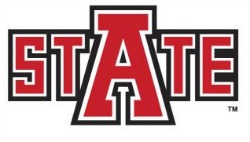 This story is from the archives of ArkansasSports360.com.
Arkansas State knows what's coming when Nebraska lines up on offense Saturday.
"They've got a little old school in them," Red Wolves Coach Gus Malzahn said (video is available on KAIT8.com). "They're good at what they do. They're going to run downhill."
The Cornhuskers (1-1) are averaging 269 yards per game rushing. ASU (1-1) expects an emphasis on the ground game, but stopping the Nebraska running attack is easier said than done.
Especially for this Red Wolves' defense.
ASU has allowed 218 rushing yards per game. That puts them 101st in the country against the run, a stat that needs to improve in a hurry.
Nebraska is led by tailback Ameer Abdullah, who is running for 100 yards per game so far. Quarterback Taylor Martinez is second on the team at 61.0 yards per game and has improved as a passer, meaning the Cornhuskers can't be counted on to be one-dimensional. Martinez has thrown for 533 yards with five touchdowns and one interception.
"I tell you what, [Martinez] can flat out run. I think everybody knows that, but just looking at the film I've watched so far, he can really throw it this year and he's improved," Malzahn said. "I'd say he's one of the top guys, dual-threat guys in the country."
It looks like a tough task for the Red Wolves on paper.
There is a bright spot for a defense that has struggled as a whole, however. Defensive lineman Ryan Carrethers had 10 tackles last week against Memphis and is being counted on this week to help stop the run. Carrethers is averaging 7.0 tackles per game.
"Ryan is a definite force," Malzahn said. "He really can hold his gap. He uses his hands well. Came off blocks extremely well. The rest of the defensive line, I feel like, will improve with each game. That's a big factor. We've got to be able to stop the run and Ryan Carrethers is a big part of that."
Below we look at where ASU ranks nationally and among Sun Belt schools in major statistical categories.