by ArkansasSports360.com Staff on Thursday, Sep. 27, 2012 1:00 pm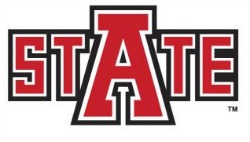 This story is from the archives of ArkansasSports360.com.
There has been little margin of error in recent meetings between Western Kentucky and Arkansas State.
Only nine points separate the two schools in their previous three meetings. In 2011 the Red Wolves left Bowling Green, Ky. with a 26-22 victory. A year earlier the Hilltoppers escaped Jonesboro with a one-point victory. ASU won 24-20 in 2009 at WKU.
Both teams are planning on another close one when they meet Saturday in Liberty Bank Stadium. Can Western Kentucky (3-1) slow ASU's up-tempo offense? Will the Red Wolves (2-2) be able to defend the Hilltoppers' downhill running game?
And don't forget the role special teams can play in a tight game. Arkansas State is looking for improved play from that unit when Sun Belt Conference play begins.

Entering the game the Red Wolves see their greatest room for growth there. They're 109th nationally and eighth in the SBC in net punting at 32.44 yards per game. They're 105th punt returns at 2.50 per game, a figure that ranks seventh in the conference. ASU's kick return game has also been lacking at 21.64 yards per return to rank fifth in the 10-team Sun Belt.
ASU shuffled personnel on special teams throughout the non-conference season. Having a more consistent lineup going forward should help, Coach Gus Malzahn said.
"We feel like we have improved," Malzahn said. "In a game like this, special teams will be a factor. We're starting to get the personnel that we want to move forward with. Hopefully that will help."
Below we look at where Arkansas State ranks nationally and among Sun Belt schools in major statistical categories.