by Arkansas Business Staff on Monday, Feb. 11, 2013 12:00 am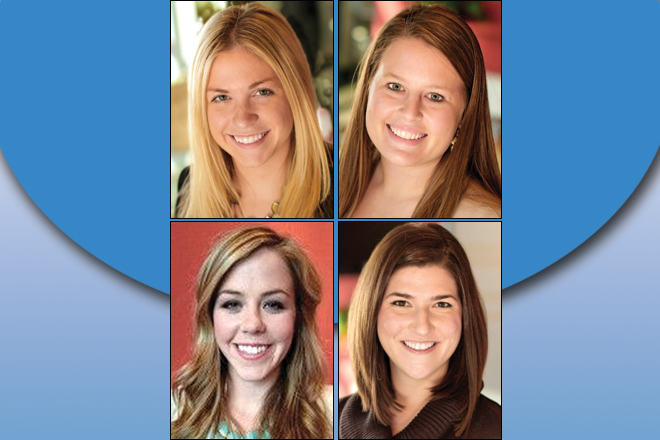 New faces at Stone Ward, clockwise from top left: Jillian Oyler, Katie Hodges, Angela Connell and Elizabeth Machen.

Most Read
GAPI: Failed to request report data. Error: "GDataquotaExceededQuota Error: profileId ga:60130 has too many concurrent connections."
Latest Arkansas Business Poll
Did the Fed make the right call on interest rates?