by Capital Assets Staff on Monday, Mar. 18, 2013 12:00 am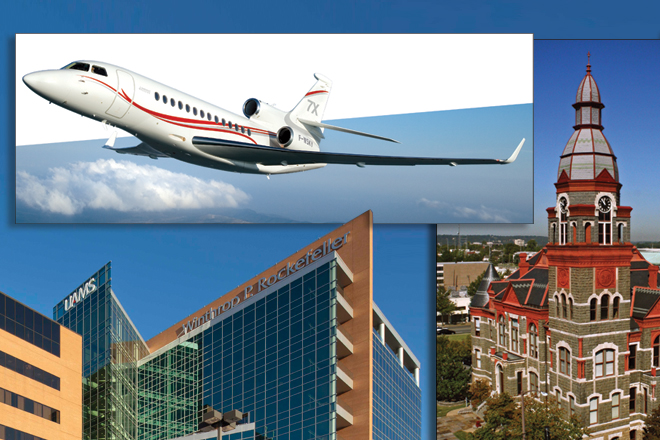 The sustained strength of the Little Rock region's nationally recognized economy and its ability to weather national or global economic downturns is directly attributable to a regional approach to development and the diversity of its business community.
In fact, Moody's Investors Service has ranked Little Rock the nation's second-most diverse economy — less than a tenth of a point behind Chicago. "The Little Rock community has helped us establish a strong foundation along with a talented workforce at a facility which produces motor graders for the entire world," said Caterpillar's Paul Rivera. Little Rockers make things — smartly and efficiently. With targeted workforce development from the region's community colleges and universities, aircraft interiors, road graders, windmill blades, steel pipes and processed food make advanced manufacturing one of the region's top employers.
Advanced Manufacturing
In 2011, machinery was Arkansas' largest export. The sector accounted for 12 percent of Arkansas' total export value ($680 million). The top three destinations for machinery from Arkansas were Canada, Australia and Mexico.
Media
Technology
BANKING

Strong national and Arkansas-chartered financial institutions and public finance spur the region's economic development.
GOVERNMENT
City

Little Rock, for the first time in its history, funded performance-based incentives over the next 10 years to complement business.

North Little Rock, along with its creative and vibrant Argenta downtown redevelopment, boasts The Old Mill at T. R. Pugh Memorial Park, believed to be the last surviving structure seen in "Gone With the Wind," and the Arkansas Inland Maritime Museum's USS Razorback SS 394, the longest serving and one of the most decorated submarines in the world.

Maumelle
County
Pulaski County

State
Arkansas is among a small number of states that has maintained a balanced budget and it views economic development and education as inseparable.

Regional
Metroplan has responsibility for the area's transportation planning process under federal law.

Federal
Richard Sheppard Arnold United States Courthouse

International
Mexican Consulate – Consulado de Carrera de México, serving Arkansas, western Tennessee and eastern Oklahoma, is the only one of its kind between Dallas and Atlanta.
HOSPITALS
Defense

With an annual economic impact of more than $830 million, the region boasts the world's premier C-130 Air Force base and an Arkansas National Guard facility providing facilities and weapons ranges for all branches of the U.S. armed forces and civil law enforcement agencies.
Nonprofits

With the world's only master's degree in public service, strong foreign direct capital investment, and institutions like Arkansas Children's Hospital and the University of Arkansas for Medical Sciences bringing in world-class talent, Little Rock has become a hub for the location of global nonprofit headquarters.

Latest Arkansas Business Poll
Do you want to see professional hockey return to Arkansas?