by George Waldon on Monday, Apr. 22, 2013 12:00 am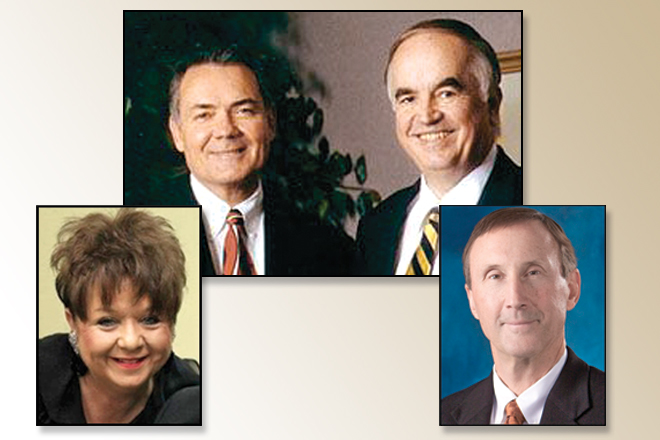 At top, Harold Crye, left, and Dick Leike founded Crye-Leike Realtors in Memphis in 1977. The regional firm entered the Arkansas market in February 1997 and has grown to become the largest residential realty firm in the state. Marcella Hagan, left inset, joined forces with George Faucette, right inset, at Coldwell Banker Harris McHaney & Faucette.

Latest Arkansas Business Poll
What do you think of the state Highway Department's $450 million plan to widen Interstate 30?