by Andrew DeMillo, The Associated Press on Wednesday, Jul. 31, 2013 10:15 am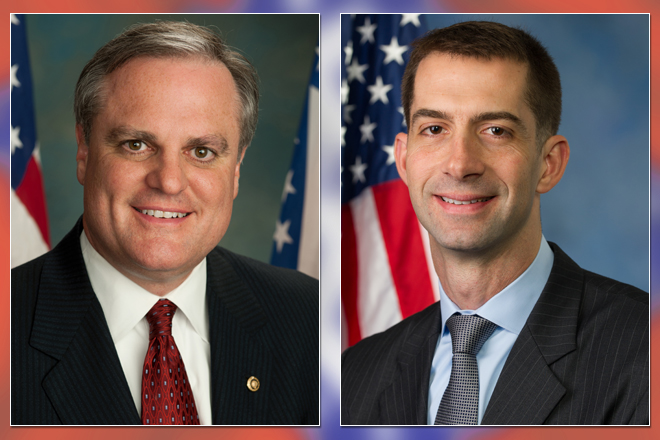 Tom Cotton, right, has scheduled an event Tuesday with supporters in his hometown of Dardanelle. A person who has spoken with Cotton said the congressman intends to enter the U.S. Senate race against Mark Pryor, who faces re-election next year.

Latest Arkansas Business Poll
Has the winter weather affected your business?