by Luke Jones on Monday, Aug. 5, 2013 12:00 am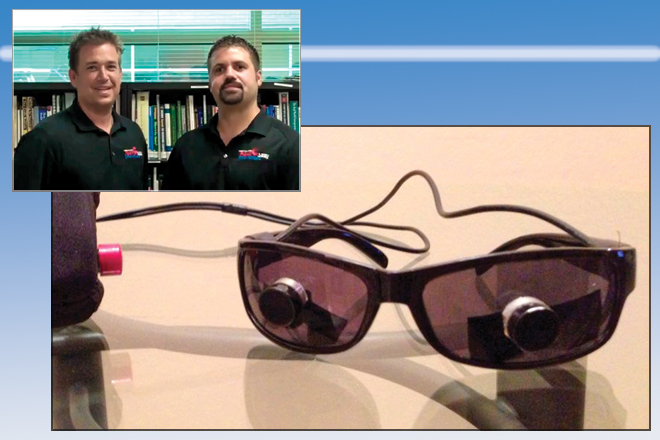 Tim Zigler, left in inset, and Brandon Foshee formed Fauxsee to sell Roboglasses, a device that helps the visually impaired avoid head and upper body injury. The original Roboglasses prototype (below), designed by Tim Zigler, was simply a pair of sunglasses with parking aid sensors attached.

Latest Arkansas Business Poll
Did you start your holiday shopping on Thanksgiving?