by Arkansas Business Staff on Monday, Sep. 9, 2013 12:00 am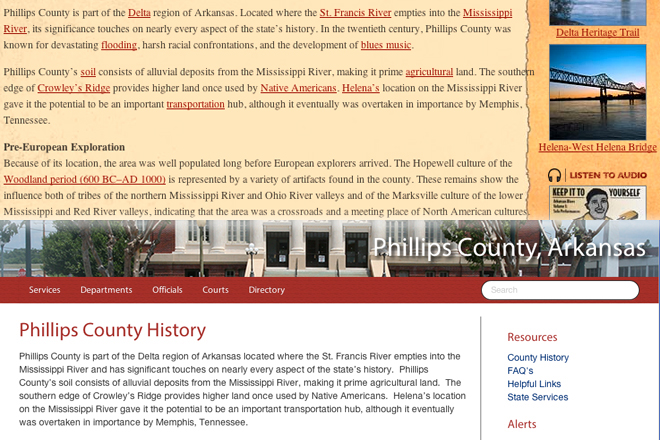 Copy from the Encyclopedia of Arkansas History & Culture's website (above) was reused on the new home page for Phillips County (below.) A link of the county's website now takes visitors to the Phillips County entry on the Encyclopedia of Arkansas.

Latest Arkansas Business Poll
What do you think of Wal-Mart bringing back its store greeters?