by Arkansas Business Staff on Monday, Sep. 9, 2013 12:00 am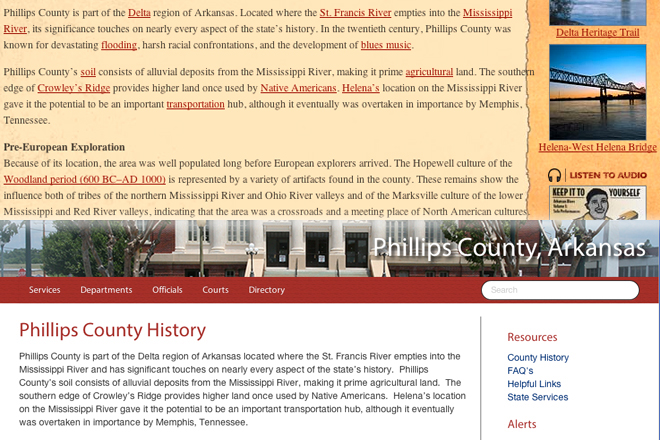 Copy from the Encyclopedia of Arkansas History & Culture's website (above) was reused on the new home page for Phillips County (below.) A link of the county's website now takes visitors to the Phillips County entry on the Encyclopedia of Arkansas.

Latest Arkansas Business Poll
Will you vote for the measure that would allow casinos in three Arkansas counties?