by George Waldon on Monday, Sep. 30, 2013 12:00 am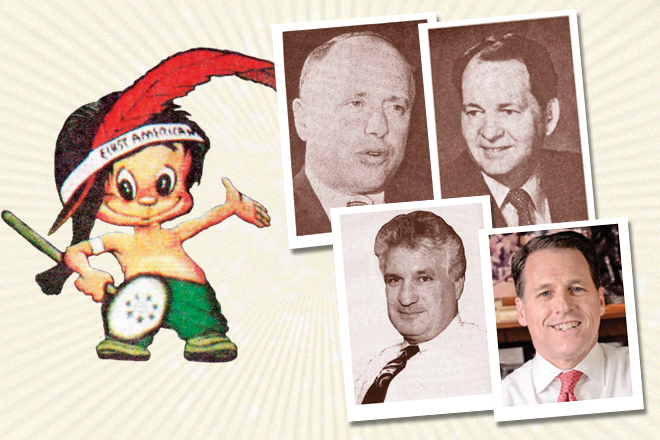 At top, northwest Arkansas businessmen M. David Howell Jr. and J.B. Hunt. At bottom, former One Bank CEO and president Layton "Scooter" Stuart with former EVP and COO Mike Heald. The company's mascot, a "first Amercian" Indian, was created by editorial cartoonist George Fisher.

Latest Arkansas Business Poll
How do you plan to buy most of your Christmas gifts?