by Gwen Moritz on Friday, Nov. 1, 2013 3:51 pm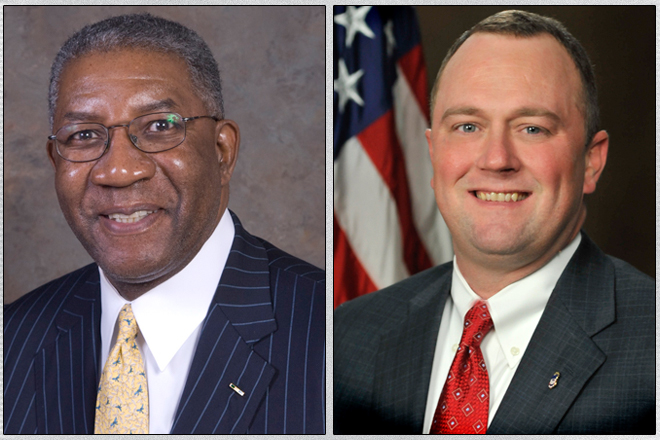 Arkansas Circuit Judge Wendall Griffen (left) and Christopher Thyer, U.S. Attorney for the Eastern District of Arkansas.

Most Read
GAPI: Failed to authenticate user. Error: "https://developers.google.com/accounts/docs/AuthForInstalledApps "
Latest Arkansas Business Poll
Would you support Amendment 82 bonds for Lockheed Martin?