by Arkansas Business Staff on Monday, Dec. 16, 2013 12:00 am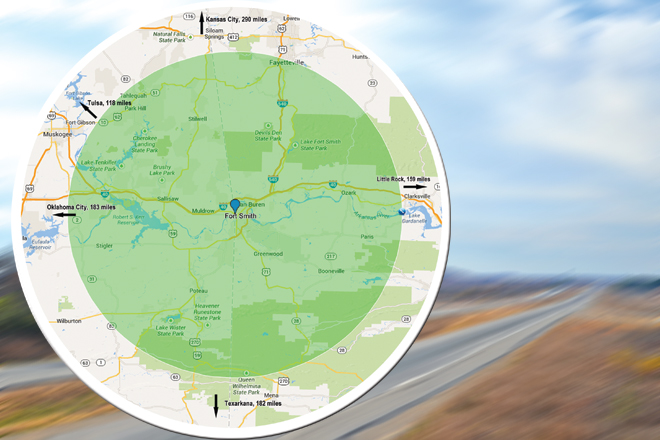 Interstate 40 passes through the Fort Smith region as it connects the two coasts of the U.S. I-540 stretches 90 miles north to Bentonville. Coming soon, I-49 will provide a direct route between New Orleans and Canada, making Fort Smith an important stop along the way.

Latest Arkansas Business Poll
How do you plan to buy most of your Christmas gifts?