by Mark Friedman on Monday, Mar. 24, 2014 12:00 am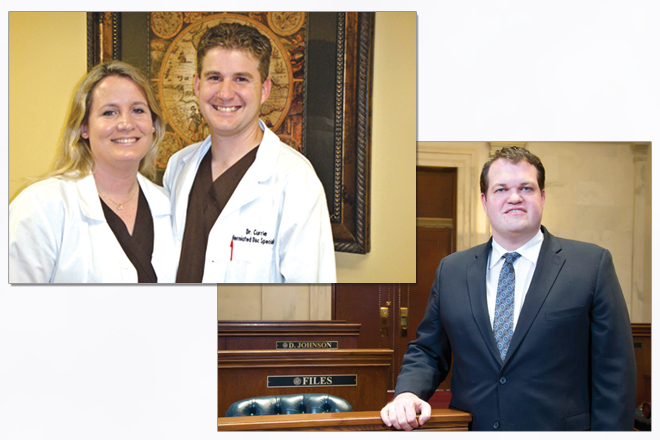 Chiropractors Keith and Natalie Currie of Conway (left) said they have successfully treated thousands of patients at their clinic. The Curries are represented by attorney Michael Lamoureux of Russellville (right), who is also the current President Pro Tempore of the Arkansas Senate.

Latest Arkansas Business Poll
How do you plan to buy most of your Christmas gifts?