by Lee Hogan on Friday, May. 16, 2014 1:38 pm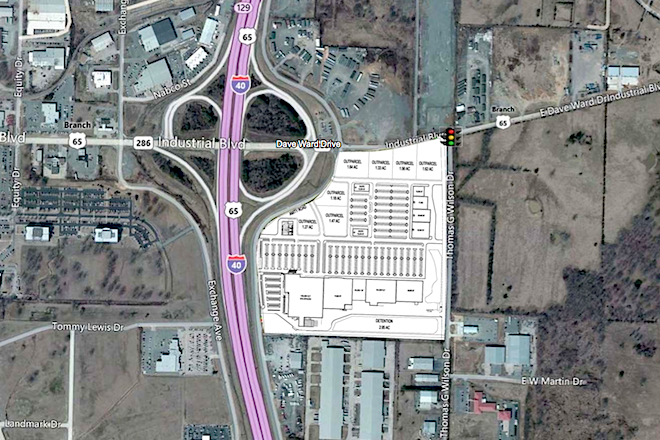 Plans by a North Carolina company to put a 400,000-SF shopping center east of Interstate 40 at the intersection of Amity Road and Dave Ward Drive in Conway. City officials say preliminary plans for the center have changed since this iteration.

Latest Arkansas Business Poll
How do you plan to buy most of your Christmas gifts?