by Jan Cottingham on Monday, Jul. 14, 2014 12:00 am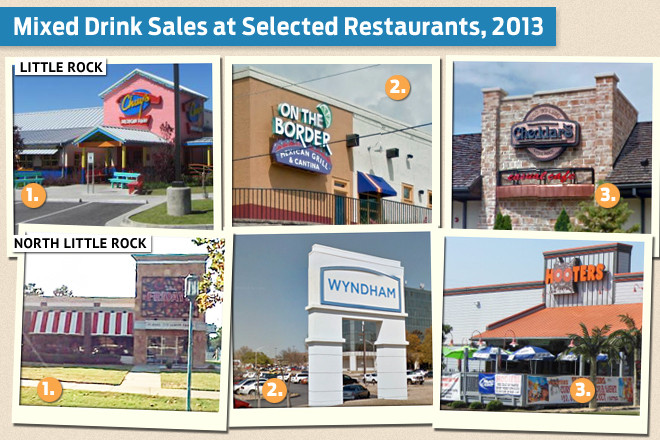 In Little Rock, Chuy's brought in the most revenue on the list for alcoholic beverage sales while TGI Friday's in North Little Rock's Lakewood Village finished on top in that city.

Most Read
GAPI: Failed to authenticate user. Error: "https://developers.google.com/accounts/docs/AuthForInstalledApps "
Latest Arkansas Business Poll
Would you support Amendment 82 bonds for Lockheed Martin?