The Whispers Blog
Arkansas' breaking business news blog, with news and commentary from the Arkansas Business staff.
Send us tips.
The University of Arkansas at Little Rock this morning unveiled its new athletic department logos. Chasse Conque, the UALR athletic director, said a new Trojans website will also go live at noon.
"I am hopeful that clearly aligning Trojan Athletics with our city will continue to build pride among those of us that call the Little Rock metropolitan area home," Conque said. "While we have had several names as an institution over the years, we have been and will forever be Little Rock."
The Little Rock Convention and Visitors Bureau plans to light the three bridges connecting Little Rock and North Little Rock in maroon tonight in honor of UALR's new look. The bridge will also glow maroon for each of the Trojans' home basketball games next season.
The logo was designed by the UALR Office of Communications with Dusty Higgins as the primary artist. For the design geeks among you, all logos will use the official university colors of maroon — Pantone 209 — silver — Pantone 877 — and white.
6/26/2015 10:21 am
Updated 1 week ago
Comments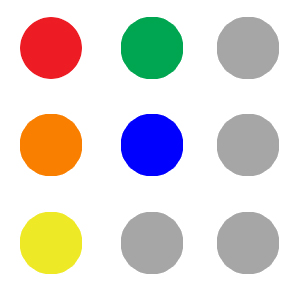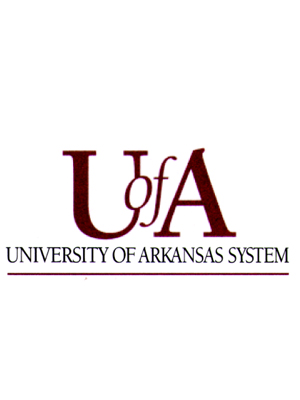 The University of Arkansas System made the list of 100 top U.S. utility patent-producing universities in the world, released by the National Academy of Inventors.
The UA comes in at No. 65, tied with four other institutions: the Universities of Kentucky and Virginia, Yale University and Ohio State University.
The nonprofit ranked the top 100 universities (and their respective systems) for U.S. utility patents produced in 2014. Topping the list is the University of California System, followed by the Massachusetts Institute of Technology, Tsinghua University of China, Stanford University, the University of Texas, the California Institute of Technology, the University of Wisconsin, Johns Hopkins University, Columbia University and the University of Michigan.
Innovate Arkansas maintains a database of U.S. patents issued to Arkansas inventors and those assigned to Arkansas entities here. The full U.S. patent ranking is available here.
In line with previous reports, Wal-Mart Stores Inc. of Bentonville is asking suppliers to cut back on advertising in order to pass along those savings to its customers.
Bloomberg Business reports that:
The retail giant asked vendors earlier this year to stop mentioning its name in their ads, urging them to direct resources toward cutting prices instead. The idea is if suppliers spend less money promoting their products, they can pass the savings on to Wal-Mart -- and its shoppers.

That means the "available at Wal-Mart" message is disappearing from commercials for blenders, cleaners and other products promoted on late-night TV. In Sunday newspapers, meanwhile, the frequency of Wal-Mart circulars that advertise specials is down by about half from a year ago.
A Wal-Mart spokeswoman tells Bloomberg that the retailer believes "that our suppliers' best investment for our customers is an investment in price, not an investment in co-op advertising or a temporary discount."
While some vendors say Wal-Mart's pull back on some forms of in-store advertising is hurting their sales, Wal-Mart seems content to push ahead. This, a CEO Doug McMillon and Greg Foran, the leader of the retailer's U.S. stores, bring the company's focus back to Sam Walton's "Everyday Low Prices" mantra.
6/5/2015 11:29 am
Updated 1 month ago
Comments

Latest Arkansas Business Poll
Should the U.S. end the embargo against Cuba?