The Whispers Blog
Arkansas' breaking business news blog, with news and commentary from the Arkansas Business staff.
Send us tips.
Iconic fashion designer Oscar de la Renta is dead at 82. The cause of death wasn't immediately clear.
"We will always remember him as the man who made women look and feel beautiful," former first lady Laura Bush said late Monday.
De la Renta was in Little Rock last year as the Clinton Presidential Library opened an exhibit of his work. Arkansas Business' sister publication, Little Rock Soirée, has coverage of that event here and here, as well as news of his death here.
Also today, the Clintons, including Chelsea's husband Marc Mezvinsky, have released a statement:
We are deeply saddened by the passing of our dear friend, Oscar de la Renta. His singular talent and exquisite taste elevated American fashion, and his warmth and friendship will be missed by our family and all whose lives he touched in his extraordinary journey.

Oscar's remarkable eye was matched only by his generous heart. His legacy of philanthropy extended from children in his home country who now have access to education and healthcare, to some of New York's finest artists whose creativity has been sustained through his support.

We will always be grateful to Oscar for the love he showed us, and for sharing his talent on some of the most important occasions of our lives. And we will never forget the joy, adventure, and beauty we shared with Oscar, his beloved wife, Annette, and their family during our many happy times together, especially those spent in his beloved Dominican Republic.

We join his family and many friends and admirers all over the world in mourning his loss, while also celebrating his beautiful and joyous life.
Also: Vogue Editor Anna Wintour remembers de la Renta here.
And: Arkansas Business political columnist Blake Rutherford, writing for the Arkansas Democrat-Gazette in 2013, had these thoughts on de la Renta, Hillary Clinton and first lady fashion. He specifically recalls Hillary Clinton's 1998 Vogue cover:
On that Vogue cover, in a picture taken by Annie Leibovitz, Mrs. Clinton wore a dress by de la Renta. Susan Sontag, in an essay that appears in her collection On Photography, wrote, "To take a photograph is to participate in another person's mortality, vulnerability, mutability. Precisely by slicing out this moment and freezing it, all photographs testify to time's relentless melt."

This particular photograph is embedded in our political cognizance for what it said then and what it means now. It is not too much, I do not think, to suggest that this photograph exists as one of the most iconic of the 20th Century …
You can read Rutherford's full column on the Democrat-Gazette's website here (paywall).
The same day early voting began, leading gubernatorial candidates Mike Ross and Asa Hutchinson debated one final time.
Below are just a few of the reactions from Twitter. For a full recap, check out this story from The Associated Press' Andrew DeMillo.
For the second night in a row, the two leading candidates vying for a seat in the U.S. Senate battled it out in a statewide televised debate. Here's an offering of the reactions on social media during Tuesday night's debate in Fayetteville.
For more on the the debate, check out this
recap
from The Associated Press' Andrew DeMillo.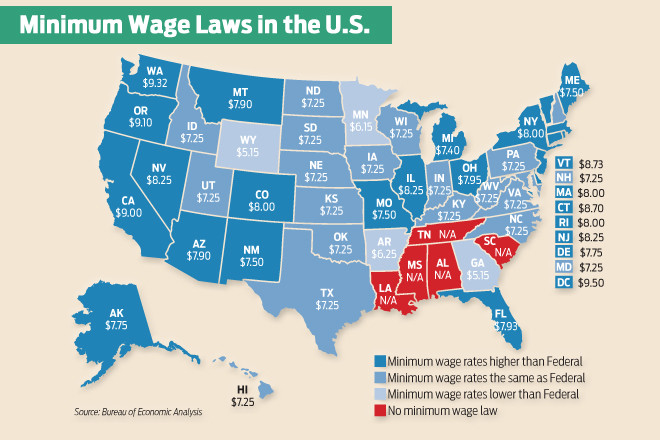 KUAR's Jacob Kauffman recently took an in-depth look at the minimum wage issue that will be on the Nov. 4 ballot in Arkansas.
The initiative aims to raise the state's minimum wage from its current rate, $6.25, to $8.50 by Jan. 1, 2017, in three increments.
Kauffman's look at the ballot initiative — that turned in more than 129,000 signatures to Arkansas Secretary of State Mark Martin — was recently featured on PBS Newshour.
Kauffman spoke with various individuals with differing opinions on the minimum wage, including Gloria Smith with Arkansas Community Organizations, who was seen going door-to-door to remind Arkansas residents to vote.
"It would help a lot of families. Especially mothers who have children in daycare. A lot of people have to go through churches to get food to make out, because they can't afford to buy the food. So, I would like to see businesses pay people what they are worth."
Kauffman also spoke with Roger Lacy, a business owner, who opposed the measure because of the possible effect on businesses hiring teenage workers.
"My big opposition to the minimum wage is what it does to the teenage community. Currently, about 24 percent of minimum wage workers are teenagers. When you price the per-hour rate to where people don't want to hire them, then they won't get on the ladder to getting a job."
Kauffman also spoke with Gregory Shufeldt, a UALR political science professor, about the possible effects the ballot initiative could have on other races as the initiative is hoped to bring out more liberal voters in November.
If the initiative is passed, Arkansas' minimum wage would go to $7.50 per hour on Jan. 1. Then, increase to $8.00 on Jan. 1, 2016, and then $8.50 on Jan. 1, 2017.
Look below to see the video in its entirety.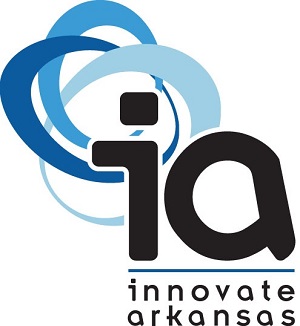 Innovate Arkansas director Tom Dalton believes funding for early stage, tech-based startup ventures in Arkansas has increased dramatically in the past six years.
Innovate Arkansas is the nonprofit venture from the Arkansas Economic Development Commission and Winrock International whose mission is to nurture those early stage, tech-based startups and help grow the state's "knowledge economy."
Dalton wrote in the INOV8 blog on Tuesday that despite the perception of some, funding opportunities for startups looking for early traction are readily available now in Arkansas:
Of the more than 450 startups that have contacted Innovate Arkansas, between 80 and 85 still are active and working toward various degrees of commercial viability. Of that latter number, 29 companies can be described as possessing the key elements to reach scalability; that is, they have the business model, management team and product market fit to allow for rapid market growth.

What has also developed in the last seven years, and this has been the added benefit resulting from Innovate Arkansas, has been the increase in the number of private investment options in Arkansas.

These options have included the growth of FAF and the creation of many new private investment groups.
Dalton notes the recent additions to the state's startup landscape of several new angel investment groups and notes the matching money made available through the Arkansas Development Finance Authority.
What the Arkansas startup ecosystem needs more of, he says, is long-term investment:
There is a recurring area of concern for Arkansas in the long run, and that is in acquiring later stage investment funding for those startups that have developed a viable product, are producing increased sales revenue, but are not yet turning a profit. It is in these later stages that venture funding from firms outside of Arkansas will be needed.
Read the full post in the INOV8 blog.

Latest Arkansas Business Poll
Should the alcohol amendment remain on the ballot?