The Whispers Blog
Arkansas' breaking business news blog, with news and commentary from the Arkansas Business staff.
Send us tips.
The new Ron Robinson Theater in downtown Little Rock will host the U.S. premiere of a new film, "Devil's Knot," based on the West Memphis Three case.
The film is based on Mara Leveritt's book about the murder of three 8-year-old boys in West Memphis in 1993. The movie stars Reese Witherspoon, Colin Firth, Stephen Moyer and Amy Ryan.
It's directed by Atom Egoyan and will premiere May 3. Tickets are available at RonRobinsonTheater.org.
You can see the trailer here:
Arkansas Business media reporter Luke Jones' cover story this week on the ownership changes behind struggling KEWI-AM, 690, in Benton has been well-read in Saline County and radio circles across the state.
Coincidentally, Jeremy Hutchinson, part of the ownership team that's retooling the station and buying out former co-owner Grant Merrill, sat down with Shelli Russell of MySaline.com for a series of interview videos that debuted the week that Jones was reporting his Arkansas Business story.
In the video segments, the first of which is embedded below, Hutchinson talks about bringing Mike Wilkins, co-owner of Southwest Media LLC of Russellville, into the ownership picture and expounds on what he told Jones about the station's future. Among those plans: FM broadcast, ESPN affiliation and St. Louis Cardinals games.
You can see the rest of the Hutchson interview here. Part 1 is below. Jones' cover story is here.
Acxiom Corp. CEO Scott Howe is continuing to make the rounds, explaining Big Data, marketing and consumer privacy.
We've already noted his recent interview with AdWeek, and he gave another to Advertising Age here. And on March 19, he gave a 30-minute presentation at the Delta Trust & Bank Investment Outlook Conference in Little Rock on "the future of data."
The full presentation, embedded below, is worth your time if you're looking for a solid overview of what Acxiom does. At the heart of it is an explanation of so-called Big Data: what it is, the challenges it presents, and how the publicly traded data marketing firm aims to use it. Howe also gives some insight for investors on the various types of companies that are involved in Big Data.
But Howe also touches on some of the topics he's hit in recent interviews concerning the prospect of new regulations on the data collection and marketing industry.
"You might be surprised to know that Acxiom is in favor of much stronger privacy regulation and we are," he said. "Because this kind of data mining comes with a price."
Howe said Acxiom is pushing for a Consumer Bill Rights, legislation around these key points:
enforcement of stringent data collection methods
limiting data use to marketing only
restricting the use of sensitive data
enforcement of security and breach notification laws
Howe said need for the latter was particularly apparent in the case of the Target Co. data theft last fall. There's no laws that say when and how a company like Target should inform its customers of such a security breach.
"There are not strong data breach notification laws around — when do you need to notify consumers that their information has been stolen and in what time frame?" he said. "And we believe that much tighter legislation is required there because, you know, data shouldn't be a scary thing. Data should be a wonderful thing, because it can unlock such incredible experiences for us."
Howe also talked about the 2 percent opt-out rate Acxiom has seen on its AboutTheData.com website. He said studies show that most consumers are OK with data collection if they get something in return for it.
"The most common thing that visitors say is, 'How can I tell you more about myself so that I get more advertising from the companies I love?'" Howe said. "You know, Americans want to have a relationship with Apple. They want song downloads. They want to have a relationship with Nike, because they love that brand. They want to have a relationship with Google.
"So if you can help them make a better match, and exchange information and get better offers and better experiences, our peers in the world seem to be very enthusiastic about that," he said.
Howe's full presentation:
Plus: Arkansas Business recently explored how UALR is working with Big Data at its Virtual Data Lab in the new Emerging Analytics Center.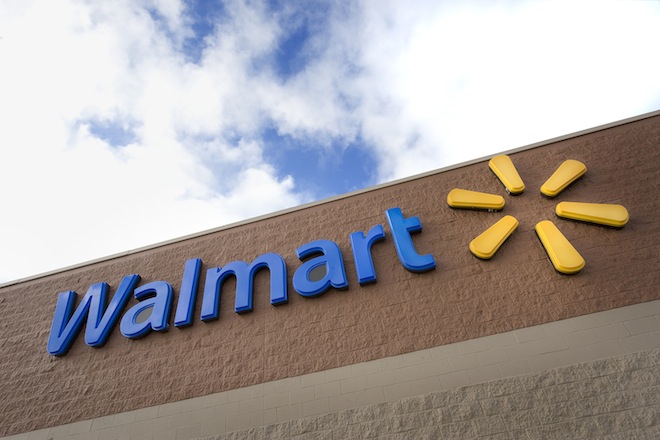 When last Arkansas Business checked on the rising costs related to Wal-Mart Stores Inc.'s bribery investigation, the retailer projected that it would have spent more than $400 million by the end of its fiscal year in January.
And Wal-Mart was correct.
In its latest filing with the U.S. Securities and Exchange Commission, Wal-Mart says it's now spent $439 million in the past two years to investigate allegations that it paid foreign bribes.
According to Bloomberg, that makes it one of the most expensive probes in U.S. history. And it's likely to grow. In fact, the retailer is warning in the 10-K filing made yesterday that expenses related to the investigation could, depending a number of factors and outcomes, affect profitability:
While we believe that it is probable that we will incur a loss from these matters, given the on-going nature and complexity of the review, inquiries and investigations, we cannot reasonably estimate any loss or range of loss that may arise from these matters. Although we do not presently believe that these matters will have a material adverse affect on our business, given the inherent uncertainties in such situations, we can provide no assurance that these matters will not be material to our business in the future.
In all, Wal-Mart spent $282 million dollars on the matter in fiscal 2014. Such expenses include dealing with shareholders lawsuits brought against the company's directors. This week, Arkansas Business reported the latest legal wrangling around two shareholder lawsuits, one in Arkansas and another in Delaware.
In the Arkansas case, Wal-Mart has for the second time asked a federal judge to stay the shareholder lawsuit. Attorney John Emerson of Houston, one of the attorneys representing shareholders, appealed the first stay and won when the U.S. Court of Appeals for the 8th Circuit ruled in December that the lawsuit could move forward in U.S. District Court in Arkansas.
But he wasn't happy when Wal-Mart filed a motion in January to stay the case again.
"Effectively, they have bogged this case down for almost two years with these tactics," Emerson wrote in an email to Arkansas Business. "Arkansas plaintiffs have been and continue to be ready to move forward."
But Wal-Mart contends that the plaintiffs are trying to pursue the litigation in two places -- Arkansas and Delaware -- at the same time. "And that's not in the best interest of the company, our shareholders or the courts," Wal-Mart spokesman Randy Hargrove said.
Meanwhile, the costs continue to mount.
AdWeek this week sits down with Acxiom Corp. CEO Scott Howe to talk privacy, data collection and regulation.
As we've reported, the publicly traded, Little Rock-based data services firm (Nasdaq: ACXM) is part of an industry increasingly falling under the scrutiny of legislators. This, as Acxiom gathers information on 700 million consumers, with up to 1,500 data points per person.
In a Q&A with Howe, AdWeek's Katy Bachman finds the chief executive working to make the industry more transparent and accountable. "He says he has a vision of what the new proposition between consumer and data collection should be," Bachman says. "Can Acxiom shift the debate and convince Washington and consumers that self-regulation can work?"
One interesting note from the conversation: less than 2 percent of the people who have visited Acxiom's AboutTheData.com site, which shows consumers what data the firm might have collected about them, have opted out of Acxiom's data collection efforts. Howe says he was expected a double-digit opt-out rate. Could it be that regulators and lawmakers care more about consumer data collection than the consumer?
According to Howe:
Over half a million have visited the site. We thought there would be double-digit opt-out rates, but the actual is less than 2 percent. Eleven percent took time to change some element of their data. The most common data elements they changed were (in descending order): political party, income and education. We also have a lot of space for write-in comments. Most asked about how they can fix their information and how they can share even more about themselves. People want to share their favorite brands.
You can read the complete interview with Howe here.
Previously: Watch the recent "60 Minutes" report on data brokers here.

Latest Arkansas Business Poll
Has the winter weather affected your business?