The Whispers Blog
Arkansas' breaking business news blog, with news and commentary from the Arkansas Business staff.
Send us tips.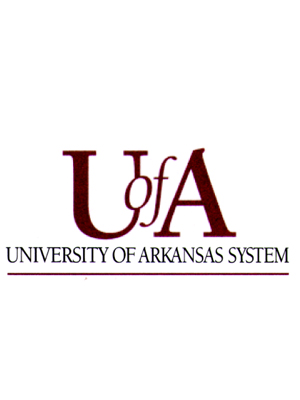 The University of Arkansas System made the list of 100 top U.S. utility patent-producing universities in the world, released by the National Academy of Inventors.
The UA comes in at No. 65, tied with four other institutions: the Universities of Kentucky and Virginia, Yale University and Ohio State University.
The nonprofit ranked the top 100 universities (and their respective systems) for U.S. utility patents produced in 2014. Topping the list is the University of California System, followed by the Massachusetts Institute of Technology, Tsinghua University of China, Stanford University, the University of Texas, the California Institute of Technology, the University of Wisconsin, Johns Hopkins University, Columbia University and the University of Michigan.
Innovate Arkansas maintains a database of U.S. patents issued to Arkansas inventors and those assigned to Arkansas entities here. The full U.S. patent ranking is available here.
In line with previous reports, Wal-Mart Stores Inc. of Bentonville is asking suppliers to cut back on advertising in order to pass along those savings to its customers.
Bloomberg Business reports that:
The retail giant asked vendors earlier this year to stop mentioning its name in their ads, urging them to direct resources toward cutting prices instead. The idea is if suppliers spend less money promoting their products, they can pass the savings on to Wal-Mart -- and its shoppers.

That means the "available at Wal-Mart" message is disappearing from commercials for blenders, cleaners and other products promoted on late-night TV. In Sunday newspapers, meanwhile, the frequency of Wal-Mart circulars that advertise specials is down by about half from a year ago.
A Wal-Mart spokeswoman tells Bloomberg that the retailer believes "that our suppliers' best investment for our customers is an investment in price, not an investment in co-op advertising or a temporary discount."
While some vendors say Wal-Mart's pull back on some forms of in-store advertising is hurting their sales, Wal-Mart seems content to push ahead. This, a CEO Doug McMillon and Greg Foran, the leader of the retailer's U.S. stores, bring the company's focus back to Sam Walton's "Everyday Low Prices" mantra.
6/5/2015 11:29 am
Updated 2 months ago
Comments
Comedian Tracy Morgan, who was injured in an auto accident involving a Wal-Mart truck that killed fellow comedian James McNair last June, gave his first interview since the wreck this morning on NBC's "Today Show."
You can see the complete interview embedded at the end of this post.
This was the wreck that involved a Wal-Mart truck driven by Kevin Roper of Jonesboro, Georgia. Wal-Mart reached a settlement with the family of McNair and, last week, Morgan. TMZ, citing court records, says Wal-Mart paid McNair's family $10 million; details about the retailer's deal with Morgan have not been disclosed.
In his "Today Show" interview, Morgan and his attorney said they will meet this week with Wal-Mart CEO Doug McMillon so McMillon can personally apologize to Morgan. Morgan said Wal-Mart "stepped up to the plate in a tremendous way," taking "full responsibility" for the accident.
Morgan was in a coma for about two weeks after the crash and says he still gets nosebleeds and headaches. He said there are good days and bad days, and that he often forgets things. While he says he's not 100 percent yet, he wants to return to comedy.
Roper, meanwhile, faces criminal charges including death by auto in New Jersey court. He has pleaded not guilty. He was not a defendant in Morgan's federal lawsuit.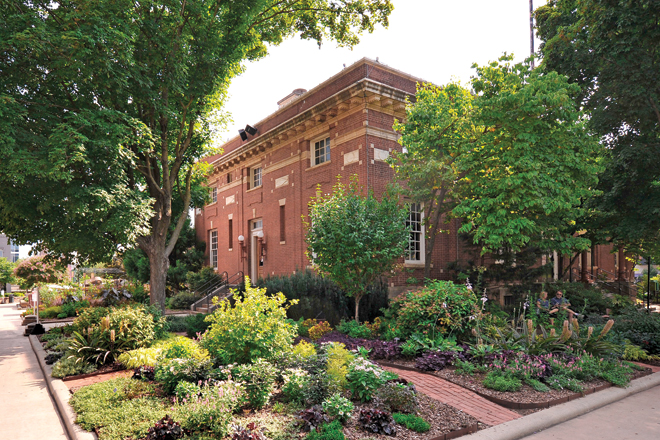 If all goes to plan, the Old Post Office building on the Fayetteville square will become home to a co-working space and startup hub.
John James, the Acumen Brands founder who now focuses most of his time on launching Hayseed Ventures in Fayetteville, has a vision for the historic Old Post Office building that anchors the Fayetteville downtown square.
He sees the OPO basement as a startup hub and co-working space, and Hayseed, which now occupies part of the building, has launched a Kickstarter campaign to gauge community interest in such a role.
The campaign aims to raise $25,000 by June 19, and so far 13 backers have pledged $930.
James and Hayseed will match what's raised through Kickstarter "a minimum of three times over and cover the annual operating budget of the facility," said Brandi Mikula, a member of the Arkansas Fellowship program who is handling community outreach for Hayseed.
"Our goal is to create a startup hub in downtown Fayetteville, where entrepreneurs have all the resources they need to thrive," Mikula said. "In addition to functioning as a co-working space, the basement will host educational events such as startup schools, a free lecture series, pitch events, etc."
Mikula pointed us to a recent Kauffman Foundation report that found startup density to be an integral part of a healthy startup ecosystem.
"Through this space and several other upcoming projects around the Fayetteville square, we are seeking to artificially increase the density of local entrepreneurs collaborating with like-minded professionals," Mikula said.
Since the close of the Iceberg co-working space in downtown Fayetteville in 2014, many Fayetteville entrepreneurial activities have been hosted by Startup Junkie Consulting at Centerspace above the UA's Pryor Center on the square.
Hayseed wants to add to the square's entrepreneurial vibe.
"The space hasn't been truly renovated for over 30 years and most of the building has been neglected," Mikula said. "To make the OPO a truly great place for entrepreneurs to thrive, we've got a lot of work to do, but the potential of this space is very exciting."
Check it all out, and if the spirit moves you, make a pledge, right here. And Mikula promises more details on Hayseed are forthcoming as well...

Latest Arkansas Business Poll
Should Arkansas continue to use Common Core education standards?