The Whispers Blog
Arkansas' breaking business news blog, with news and commentary from the Arkansas Business staff.
Send us tips.
Wal-Mart Stores Inc. of Bentonville announced today that it will hold its 2017 annual meeting on Friday June 2 at Bud Walton Arena at the University of Arkansas in Fayetteville.
The meeting, which begins at 8 a.m., will be webcast on the company's website.
The company hasn't yet released its proxy statement, which details executive compensation and shareholder proposals up for a vote.
The annual meeting routinely draws thousands to northwest Arkansas, including Wal-Mart employees from across the globe. In addition to regular business, the event usually features an array of celebrities. Last year's event was hosted by James Corden, and Katy Perry, Andy Grammer, Maxwell and Justin Smith made appearances.
Delta Regional Authority Federal Co-Chairman Chris Masingill is responding today to President Donald Trump's budget plan, which cuts or eliminates funding for a range of agencies and organizations. Among them, the DRA, which would be eliminated entirely.
In a statement, Masingill said the country's top goals are improving infrastructure and security for Americans, and casts the DRA a crucial actor in fulfilling those goals.
"You cannot advocate for infrastructure development and economic security in rural America without also supporting the mechanisms, such as DRA, that make those projects a reality," he said.
More: Read more about Trump's proposed budget.
The DRA is a federal-state partnership created by Congress in 2000. It aims to "help create jobs, build communities, and improve lives through strategic investments in economic development" in 252 counties and parishes across eight states, including Arkansas.
The creation of the DRA was championed by then-President Clinton and members of Arkansas' congressional delegation. Then-U.S. Sen. Blanche Lincoln and then-U.S. Rep. Marion Berry, both Democrats, introduced legislation to create the organization, and then-U.S. Sen. Tim Hutchinson, a Republican and brother of Gov. Asa Hutchinson, co-sponsored.
Masingill's Full Statement
Since being created by Congress in 2000, DRA has been the leading advocate for supporting job creation, building communities, and improving lives across the eight states and 252 counties and parishes we serve in the Mississippi River Delta region and the Black Belt of Alabama.

Our nation's top goals include building our infrastructure and ensuring greater security for Americans. These are important and admirable priorities, but it is important to keep in mind that agencies such as DRA are proven vehicles for delivering a modern infrastructure, and security also means providing economic security to our people. DRA has an outstanding track record of making strategic investments in the physical and human infrastructure that supports the economic security of some of the poorest, most underserved communities in our nation.

DRA is on the ground every day working to improve rural communities. We're doing our part, and we're not alone. Our eight Governors, congressional delegation, local mayors and community leaders work well with DRA regardless of political affiliation. We conduct business with the highest standards of public accountability and operational excellence.

Our agency is not government as usual. We are a lean and effective organization that builds partnerships to invest in infrastructure improvements, workforce development, strengthening competitive communities and supporting small businesses, startups, and entrepreneurs. Throughout its history, DRA has added value to the budget approved each year by Congress. DRA has invested $163 million into more than 1,000 projects that have partnered with other public and private investments for a total of $3.3 billion. Those investments have helped to create and retain more than 26,000 jobs, train more than 7,200 workers for 21st Century jobs, and deliver water and sewer improvements to more than 64,000 residents.

You cannot advocate for infrastructure development and economic security in rural America without also supporting the mechanisms, such as DRA, that make those projects a reality. DRA has a dedicated team that will remain focused on the projects and programs that are building the Delta while we work through this long budget process.

As Chairman of DRA, I will continue to fight for the residents and businesses of our region. The people and communities in the Delta will always be worth fighting for.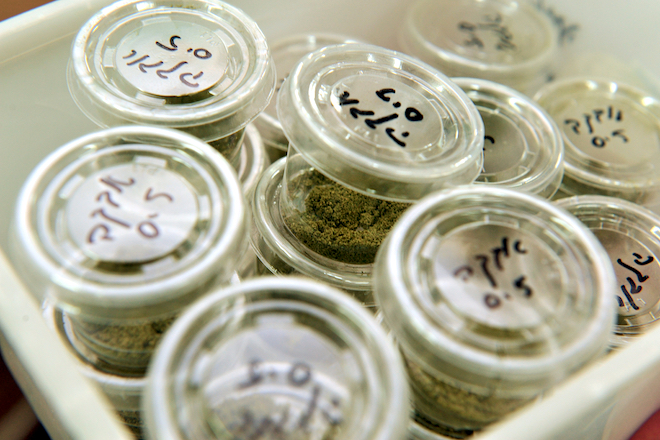 Final draft rules of the Arkansas Medical Marijuana Commission will be published in statewide newspapers starting tomorrow and running through Monday, Feb. 27, marking the start of the formal 30-day public comment period.
The state Department of Finance and Administration posted the draft on Friday.
You can download the entire document here.
The medical marijuana amendment, adopted by voters in November, established the commission and required that it develop rules governing the licensure of marijuana cultivation facilities and dispensaries. Rules dealing with medical marijuana are also being drafted by the administration's Alcoholic Beverage Control and the state Department of Health.
People who wish to review and comment on the rules can visit the commission's website, and written comments can also be mailed to the commission, c/o Alcoholic Beverage Control Administration, 1515 Building 7th St., Suite 503, Little Rock, Arkansas 72201. They can also be submitted via email to MMCAdmin@dfa.arkansas.gov.
The commission plans to hold a public hearing on the draft rules from 2-6 p.m. March 31, at the UA-Little Rock Bowen School of Law.
Tyson Foods Inc. of Springdale — fresh off announcing a new leadership team — unveiled a new corporate logo and more details about its growth strategy Tuesday morning at the 2017 Consumer Analyst Group of New York (CAGNY) Conference in Boca Raton, Florida.
CEO Tom Hayes and Sally Grimes, president of Tyson's North American retail operations, charted the publicly traded meat processor's path in a presentation emphasizing sustainability, technology and the company's value-added and branded products.
One of the keys to growth: fresh foods. Grimes said that while fresh foods is functioning as a commodity right now, Tyson can find growth by applying a branded model to it. She noted that 74 percent of supermarket growth is taking place in fresh, unpackaged foods — items often found in the perimeter of grocery store.
Appearing on CNBC later this morning, Hayes said that perimeter is ripe for Tyson to find growth.
"We have so much potential in the fresh food space — it's where the shopper is going today. The perimeter of the store is where all the action is; the center of the store is dying," he said. "So we are doing everything to build fresh foods."
The executives also laid out strategies to find profit while building a sustainable food system, aiming to deliver healthier food, animals, workplaces and environment.
"As we make the right investments for the future, they'll pay for themselves in the present," Hayes said during the presentation.
Goals in that initiative include expanding its "no-antibiotics ever" chicken offerings, reducing workplace injuries and illnesses by 15 percent year over year, setting "science-based" sustainability goals and improving how chickens are raised.
It was also clear from the presentation just how transformative the $8.55 billion acquisition of Hillshire Brands in 2014 is to the company.
Tyson Foods has reoriented its management team to better focus on higher margin value-added branded products, and it aims to roll out more of those products in the coming months.
The portfolio is aimed at a consumer whose eating habits have changed from three square meals per day to "on demand" eating that takes place throughout the day — a lifestyle that might find Tyson's array of packaged protein products attractive.
In all, Hayes said Tyson aims to "lead for tomorrow by growing its portfolio of protein-packed brands and delivering sustainable food at scale."
"The purpose of our company is to raise the world's expectations for how much good food can do, and we're uniquely positioned to deliver just that," he said.
Below, video of Hayes' full CNBC interview, which also includes his comments about a U.S. Securities and Exchange investigation tied to a lawsuit that alleges the company colluded to fix chicken prices. Hayes called the claims "baseless" and that they represented "plaintiffs' lawyers grasping at straws."
Tom Hayes on CNBC
Gov. Asa Hutchinson, in Washington this week to attend the Donald Trump inauguration, appeared on CNBC's "Squawk Box" to talk about the appeal of the Patient Protection & Affordable Care Act and the incoming Trump administration's trade plans.
Yesterday, Hutchinson met with congressional leaders to talk Medicaid and Obamacare repeal. Bloomberg reports today that some Republican governors — even those eager for repeal — are telling their congressional delegation that doing so without a replacement "would ravage budgets and swamp hospitals with the uninsured."
Hutchinson says Arkansas, which took Medicaid expansion dollars under the reform program, is ready. "Congress should repeal the ACA and return the power of regulating insurance to the states," Hutchinson wrote in a letter to the House majority leader, according to Bloomberg.
He echoed those comments on CNBC today, and said Arkansas is ready to move quickly — as quickly as 90 days — into a new federal partnership for health insurance.
"We ought to have a federal partnership to make sure there is a smooth transition into a system that assures care [but] at the same time is affordable and gives the states the flexibility as needed," he said.
But another part of the Trump agenda concerns the governor: trade. The Trump administration has floated the idea of raising taxes on imports as they push for fair trade. Hutchinson said that could pose problems for agriculture and retail — two industries near and dear to Arkansas.
"I understand the need to rebuild manufacturing in the United States, to have a tougher trade policy, but we cannot jeopardize our place in the global marketplace," the Arkansas governor told "Squawk Box."

Not only would an effective tariff raise costs on goods coming into the country, but those costs would trickle down to consumers, who would see prices rise on the shelves of big retailers like Arkansas-based Wal-Mart, which import most of their products, Hutchinson said.

Hutchinson said he is also concerned about the backlash it would invite from the United States' global trading partners.

"In a state like Arkansas, not only do we have Wal-Mart, ... but also we have agriculture, and if you have other countries retaliating against the United States, it's going to cost us in our agricultural exports, and that retaliation is something we'd be very concerned about," he said.
You can see Hutchinson's comments on health care and trade in the clip below: