The Whispers Blog
Arkansas' breaking business news blog, with news and commentary from the Arkansas Business staff.
Send us tips.
The Walmart annual shareholders' meeting, hosted by actor and comedian Jamie Foxx, took place beginning at 8 a.m. at Bud Walton Arena on the University of Arkansas campus in Fayetteville.
The event was the second part of Walmart's annual meeting, which the retailer broke into two parts this year. On Wednesday, Walmart held the formal business portion of the meeting, rejecting three shareholder proposals.
Speaking on Friday, CEO Doug McMillon said the retailer is "positioning ourselves for sustained growth while at the same time finding new ways to serve customers today."
You can watch Walmart's broadcast of the complete event below.
Video
Video of Wednesday's Formal Business Meeting
5/31/2018 11:23 am
Updated 5 months ago
Comments
The Arkansas Regional Innovation Hub and its new executive director, Chris Jones, Ph.D., were profiled Wednesday by PBS' "NewsHour" show.
Winrock International, which owns the Hub, hired Jones to lead the nonprofit in March.
Jones told PBS Correspondent Jeffrey Brown, "We're really about providing the tools necessary to create the innovators, the makers, the tinkerers, the thinkers and the entreprenuers of the future, particularily in the state of Arkansas."
The feature introduces viewers to a new tool, a mobile makerspace called "The STEAM Roller" that is designed to reach students in schools too far from the Hub's headquarters in North Little Rock to journey there for field trips. STEAM stands for Science, Technology, Engineering, the Arts and Math.
Jones also spoke about how the Hub seeks to remove barriers for low-income people, women and people of color who aren't typically seen as up-and-coming innovators, inventors and entreprenuers. Jones also said the Hub is helping to ensure bright futures for students statewide by exposing them to "making."
PBS interviewed Little Rock-grown icon, Raye J. Montague, as well. She created the first computer-generated rough draft of a U.S. Naval ship and was the Navy's first woman program manager of ships, despite being denied a formal engineering education due to her race and gender.
Video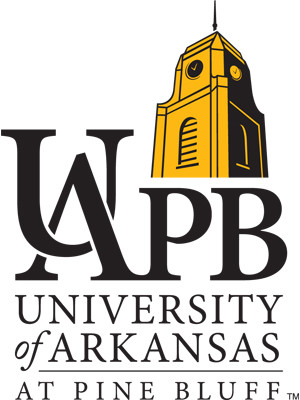 Simmons First National Corp. CEO George Makris this morning announced a $2.5 million donation to the athletics program at the University of Arkansas at Pine Bluff.
The donation, made by the company's Simmons Bank subsidiary, is the largest single gift in UAPB history.
Simmons Bank said the money would fund athletic upgrades to UAPB's football and baseball facilities. Carlos James, the university's head baseball coach, told the Pine Bluff Commercial he's grateful for the donation.
"For me, I think it's a great gesture by Simmons Bank to jump in and donate to the athletic program of UAPB," he said. "What they're doing and the amount that they're giving is a huge deal for our athletic department. It will bring us validity around the state."
Arkansas Business will have more coverage of the announcement later today.
Our CEO, George Makris, Jr., just presented UAPB with a $2.5 million donation to fund athletic upgrades. pic.twitter.com/QPRl7wSn7f

— Simmons Bank (@simmons_bank) May 22, 2018
In letter first sent Monday to the Arkansas Democrat-Gazette and the Arkansas Times, Little Rock Mayor Mark Stodola said he won't seek a fourth term in office.
Stodola, who faced probable challenges from at least two candidates, cited a "serious medical diagnosis" an immediate family member. He has been mayor since 2007.
Stodola told the Democrat-Gazette that he didn't want to go into detail about the family member and that person's health. A lawyer and former Pulaski County prosecuting attorney, Stodola said he plans to return to the private sector.
On Tuesday morning, Stodola distributed the following statement to media and others:
AN OPEN LETTER TO THE CITIZENS OF LITTLE ROCK

I am announcing today that I will not be seeking a fourth term as Mayor of Little Rock. A very recent, serious medical diagnosis involving one of my immediate family members has caused me to take stock of the future and make a decision that is best for my family at this time. In light of this new development, I have decided to cap my time as your mayor at the end of this term.

It has been an honor and a privilege to serve as your mayor over the last 12 years. It is a job I love. Together, we have tackled many important issues and projects in our city, transforming our many quality of life attractions, finding ways to fund our city's infrastructure needs, creating jobs and investing in our young people with public safety as a top priority. I am proud of this city and what we as a community have helped shape. I am confident in a bright future.

This has been a very difficult decision and I want to thank all of my many supporters for the faith and confidence you have placed in me. I truly regret disappointing you by not running. While I am confident we would be successful in November, I must absolutely do what is best for my family at this time.

As for me, I will return to the private sector and continue to pursue opportunities to develop new relationships with businesses and national organizations who are also committed to improving people's lives in communities across the United States. Between now and the end of the year, we will continue to work tirelessly to build a better city and as President of the National League of Cities, I will continue to showcase our city and its successes.

As for the future, as the old adage goes, "Once a mayor, always a mayor" so I will continue to find ways to stay involved in building the city I love and have dedicated myself to improving. As for politics, there are important races that occur every two years so I will stay engaged in the dialogue that will help direct our future.

I am blessed to be a part of this city and our many accomplishments and most happy to have been a part of it along with my hardworking colleagues on the City Board of Directors. Thank you for the opportunity to serve. Jo Ellen and I will be forever indebted to you.

Sincerest Regards,

Mark Stodola

Mayor
State Rep. Warwick Sabin and banker Frank Scott have both announced exploratory committees for mayor. Each reacted to Stodola's statement Tuesday morning.
Sabin said:
I congratulate Mark Stodola for his three terms as mayor and I join everyone in Little Rock in expressing my appreciation for his many years of service to our city. I am sorry to hear about the health challenge that his family is facing and I understand his need to make that his priority. I wish him every success as he completes his tenure in office and embarks upon the next phase of his career.
Scott said:
I have the utmost respect for Mayor Mark Stodola and am in solemn prayer for his family and their loved one referenced in the statement. His 12 years in the Mayor's office embodied honor and decency, and Little Rock is thankful for his service.

By declining to run for re-election, Mayor Stodola has opened the door for a new mayoral leadership in Little Rock. I look forward to continuing my exploratory committee journey, listening to the concerns of families, and charting a course that builds on Little Rock's wonderful assets, while working to unify our city to reach her fullest potential.
The mayor's election is in November.