The Whispers Blog
Arkansas' breaking business news blog, with news and commentary from the Arkansas Business staff.
Send us tips.
For the second night in a row, the two leading candidates vying for a seat in the U.S. Senate battled it out in a statewide televised debate. Here's an offering of the reactions on social media during Tuesday night's debate in Fayetteville.
For more on the the debate, check out this
recap
from The Associated Press' Andrew DeMillo.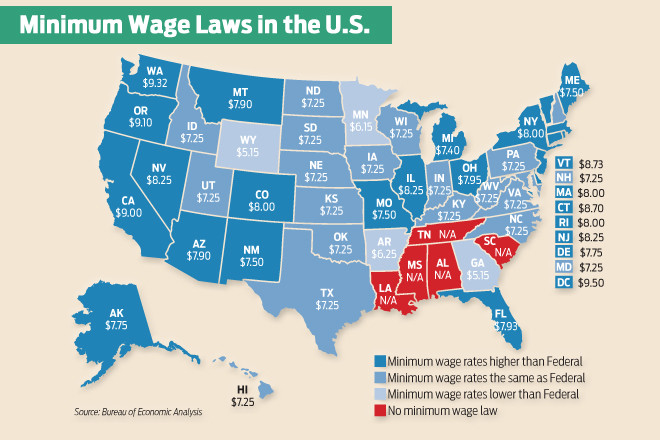 KUAR's Jacob Kauffman recently took an in-depth look at the minimum wage issue that will be on the Nov. 4 ballot in Arkansas.
The initiative aims to raise the state's minimum wage from its current rate, $6.25, to $8.50 by Jan. 1, 2017, in three increments.
Kauffman's look at the ballot initiative — that turned in more than 129,000 signatures to Arkansas Secretary of State Mark Martin — was recently featured on PBS Newshour.
Kauffman spoke with various individuals with differing opinions on the minimum wage, including Gloria Smith with Arkansas Community Organizations, who was seen going door-to-door to remind Arkansas residents to vote.
"It would help a lot of families. Especially mothers who have children in daycare. A lot of people have to go through churches to get food to make out, because they can't afford to buy the food. So, I would like to see businesses pay people what they are worth."
Kauffman also spoke with Roger Lacy, a business owner, who opposed the measure because of the possible effect on businesses hiring teenage workers.
"My big opposition to the minimum wage is what it does to the teenage community. Currently, about 24 percent of minimum wage workers are teenagers. When you price the per-hour rate to where people don't want to hire them, then they won't get on the ladder to getting a job."
Kauffman also spoke with Gregory Shufeldt, a UALR political science professor, about the possible effects the ballot initiative could have on other races as the initiative is hoped to bring out more liberal voters in November.
If the initiative is passed, Arkansas' minimum wage would go to $7.50 per hour on Jan. 1. Then, increase to $8.00 on Jan. 1, 2016, and then $8.50 on Jan. 1, 2017.
Look below to see the video in its entirety.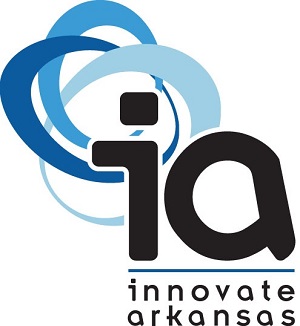 Innovate Arkansas director Tom Dalton believes funding for early stage, tech-based startup ventures in Arkansas has increased dramatically in the past six years.
Innovate Arkansas is the nonprofit venture from the Arkansas Economic Development Commission and Winrock International whose mission is to nurture those early stage, tech-based startups and help grow the state's "knowledge economy."
Dalton wrote in the INOV8 blog on Tuesday that despite the perception of some, funding opportunities for startups looking for early traction are readily available now in Arkansas:
Of the more than 450 startups that have contacted Innovate Arkansas, between 80 and 85 still are active and working toward various degrees of commercial viability. Of that latter number, 29 companies can be described as possessing the key elements to reach scalability; that is, they have the business model, management team and product market fit to allow for rapid market growth.

What has also developed in the last seven years, and this has been the added benefit resulting from Innovate Arkansas, has been the increase in the number of private investment options in Arkansas.

These options have included the growth of FAF and the creation of many new private investment groups.
Dalton notes the recent additions to the state's startup landscape of several new angel investment groups and notes the matching money made available through the Arkansas Development Finance Authority.
What the Arkansas startup ecosystem needs more of, he says, is long-term investment:
There is a recurring area of concern for Arkansas in the long run, and that is in acquiring later stage investment funding for those startups that have developed a viable product, are producing increased sales revenue, but are not yet turning a profit. It is in these later stages that venture funding from firms outside of Arkansas will be needed.
Read the full post in the INOV8 blog.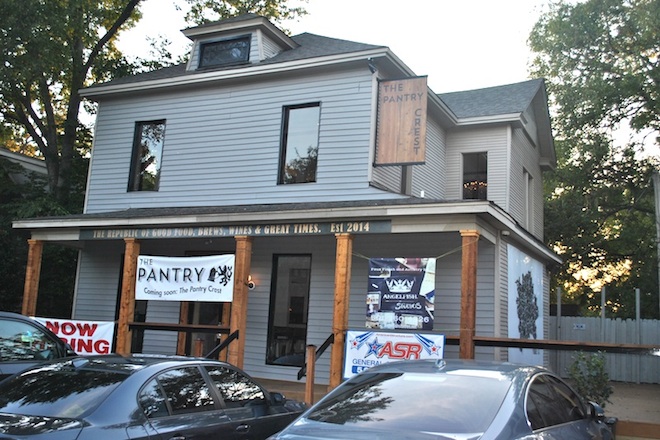 The Pantry Crest, the second restaurant from Tomas Böhm, is set to open at 4 p.m. Thursday at 722 N. Palm St.
The Pantry Crest, the second restaurant from Tomas Böhm, is set to open at 4 p.m. Thursday. The restaurant, at 722 N. Palm St., is set in home build in 1906 that has housed several other restaurants, including the Laughing Moon Café and the House.
Böhm also runs the Pantry restaurant in west Little Rock.
Our sister publication, Little Rock Soirée, got an early look inside the renovated space for Böhm's latest culinary undertaking and said "it's clear that the same European food and charm that makes The Pantry a crowd favorite is right at home in Hillcrest."
Böhm and his team spent the better part of a year renovating and restoring the century-old building into a true restaurant space. Gone are the upstairs rooms that made for a disjointed dining area at The House. In their place, an actual dining room that seats roughly 70 (20-30 more can sit downstairs). The kitchen has been gutted and replaced with a modern, professional cooking space. Eclectic, antique fixtures light several of the tables, a knowing nod to the unique Hillcrest neighborhood.
Böhm told Whispers in August his renovation budget had grown to about $350,000 from an estimated $200,000.
To start out with, Böhm told Little Rock Soirée the Pantry Crest's menu will be a bit smaller and will expand in the coming months. The Pantry Crest will be open for dinner, beginning at 4 p.m., Monday through Saturday with the same food that customers have grown to love at the Pantry in west Little Rock.
For more on the opening and more photos, check out the story at Soirée.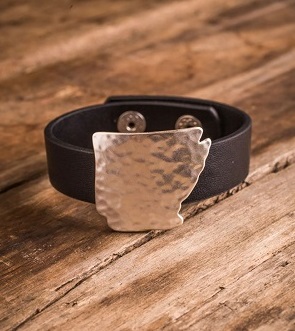 An example of the Bourbon & Boots by Dillard's line: a leather cuff with a silver plate fashioned in the shape of Arkansas.
Bourbon & Boots has quietly become one of the leading online marketplaces for Southern-themed gifts.
The Little Rock startup, from former political wonk and serial entrepreneur Matt Price, recently signed on with Innovate Arkansas and signed up with Dillard's.
In partnership with the Little Rock-based department store, Bourbon & Boots has launched its own line of Southern-themed jewelry available in-store at Dillard's locations and online at BourbonandBoots.com.
Price tells us B&B is working with in-house designers at Dillard's to craft the specialty jewelry, which includes bracelets, leather cuffs, earrings and necklaces adorned with the shapes of Southern states.
The line -- Bourbon & Boots by Dillard's -- ranges in price from $15 to $27.50.

Latest Arkansas Business Poll
Will you vote for the Arkansas minimum wage increase?