The Whispers Blog
Arkansas' breaking business news blog, with news and commentary from the Arkansas Business staff.
Send us tips.
Wells Fargo Bank N.A. has filed a foreclosure lawsuit on the Regions Bank building at 400 W. Capitol Ave. in Little Rock, the Arkansas Democrat-Gazette reported today.
You can read the entire filing here.
Wells Fargo's lawsuit targets 37 limited liability corporations with ownership stakes in the 30-story 600,000-SF building. The lawsuit alleges default on the $32 million loan associated with the purchase of the building in August 2006.
The full purchase price of the building, as reported in 2006 by Arkansas Business, was $37.2 million.
According to Arkansas Business news partner THV 11 News, the lawsuit says that:
As of November 7, the balance of the loan was $29,612,459.95, which includes $1,202,411.71 in late fees, $508,742.12 in interest, and $223,782.12 in default interest.

Starting November 8, the interest began accruing at a rate of $5,191.25 per day, and the the default interest began accruing at a rate of $3,340.03 a day.
Wells Fargo has also requested that all rent payments collected past Sept. 1 be returned.
The lawsuit also says that Wells Fargo has sent several notices of default, all of which were ignored. The bank is requesting the court appoint a receiver, LNR Partners LLC of Florida, "to protect, possess, control, manage, and operate the Property …"
Gov. Asa Hutchinson on Wednesday spent some time with reporters reacting to Tuesday's election results, talking through elements of his $50 million tax plan and outlining the implementation of Issue 3, the medical marijuana act.
First, Hutchinson said he's asking lawmakers to approve spending $3 million from the state rainy day fund to jumpstart the process of getting the marijuana measure in place. Finance officials say the state Department of Finance & Administration will receive $525,000 and the state Department of Health will receive about $2.5 million.
More: You can see DF&A's analysis on how it will implement the plan here.
Even though he campaigned against it, Hutchinson said the people of Arkansas voted for medical marijuana, and he plans to implement it accordingly.
Hutchinson also said he was surprised by Donald Trump's win — he'd suspected FBI Director James Comey's Sunday statement about Clinton's emails had given the Democrat fresh momentum.
And he said that the new administration could give states like Arkansas more latitude in implementing health care reforms under the "Arkansas Works" program. He said that, under a new Trump administration, Arkansas could go back to the federal government and seek waivers it had been previously unable to get from the Obama administration.
The governor also said he would not be interested in joining the Trump administration. Earlier in the day, the Wall Street Journal reported that the governor was on the Trump team's short lift for attorney general.
You can watch Hutchinson's complete news conference here:
James Bullard, president of the Federal Reserve Bank of St. Louis, says one hike to a key interest rate is all that's needed right now.
Bullard's comments, delivered yesterday at the University of Arkansas, echo his previous statements on monetary policy.
Bullard's address focused on a single equation he said can "describe much of the state of the current monetary policy debate" and "how the St. Louis Fed's new approach fits within this one-equation format."
"The bottom line," according to Bullard, is that "low interest rates are likely to continue to be the norm over the next two to three years."
Analysts widely expect the Fed to raise interest rates before the end of the year.
More: You read Bullard's complete speech, see his Powerpoint presentation and read the news release about his UA appearance right here.
The Boone County Airport Board has recommended that the Department of Transportation award Contour Airlines of Smyrna, Tennessee, the contract for its essential air service, the Harrison Daily Times reports.
The airport, along with two others in Arkansas, were left without service after the September bankruptcy of SeaPort Airlines.
According to the Times:
Contour was one of seven airlines that made proposals to replace SeaPort Airlines, which filed Chapter 7 bankruptcy in September.

Contour plans to offer two round trips to Dallas and one to Memphis each day, although airport manager Judy McCutcheon said Monday that the exact schedule hasn't been ironed out completely.
Airports in El Dorado and Hot Springs airports also participate in the federally subsidized essential air service program. The Hot Springs Board of Directors is scheduled to meet this afternoon to consider Boutique Air as its EAS provider.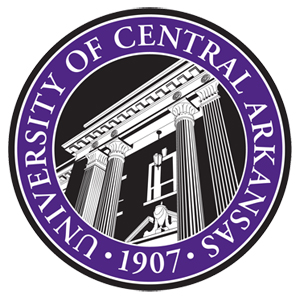 Earlier today we posted the complete list of nearly 40 people who applied for president of the University of Central Arkansas.
UCA spokeswoman Christina Madsen emails this afternoon to provide the list of eight finalists who will interview with the search committee next week in Dallas.
Those finalists are:
Kevin Bailey (Pensacola, Florida), vice president for student affairs, University of West Florida.
Houston Davis (Roswell, Georgia), interim president of Kennesaw State University, Georgia.
Len Frey (Jonesboro), vice chancellor for finance and administration at Arkansas State University, Jonesboro.
Nagi Naganathan (Toledo, Ohio), professor and dean of engineering, University of Toledo, Ohio.
Darrell F. Parker (Cullowhee, North Carolina), dean and professor of economics, College of Business, Western Carolina University, North Carolina.
Charles Patterson (Statesboro, Georiga), interim president of Georgia Southwestern State University.
Dennis Shields, chancellor, University of Wisconsin-Platteville.
Doris Tegart, interim president, Bellarmine University, Florida.

As we previously noted, the committee will interview the applicants Oct. 19-20 in Dallas, which Madsen said is a "central location with easy airport access for the candidates." After that, the committee aims to have three to four finalists to conduct on-campus interviews.
Madsen said the goal is to have a new president in place at the beginning of the year.