The Whispers Blog
Arkansas' breaking business news blog, with news and commentary from the Arkansas Business staff.
Send us tips.
Update: June 16, 2016 — The UA board of trustees approved the expansion project by a vote of 8-2. David Pryor and Cliff Gibson voted against. More here.
Original post:
Tyson Foods Inc. Chairman John Tyson is among five former University of Arkansas System board members questioning a $160 million proposal to expand Donald W. Reynolds Razorback Stadium.
The UA board begins a two-day meeting today at the Winthrop Rockefeller Institute on Petit Jean Mountain. A vote to endorse the expansion plan is on the Thursday agenda (PDF).
In an op-ed published today by the Northwest Arkansas Democrat-Gazette, Tyson and the other former board members said board should slow down expansion plans:
With the financial support from the state already under serious pressure, and consideration being given to completely changing how state support is calculated (to focus on "outcomes" instead of simple enrollment numbers), and with tuition continuing to skyrocket making it more and more difficult for the average student to be able to afford higher education, we simply believe this is a terrible time for the U. of A. Fayetteville to be making a commitment to this kind of debt, especially for this purpose. We encourage the Board of Trustees to slow this project down and continue to review its priorities.
The op-ed is signed by Tyson; Kaneaster Hodges of Newport; Frances Cranford of Little Rock; Diane Nolan Alderson of El Dorado; and Jack L. Williams of Texarkana and Little Rock.
The UA board in January approval preliminary work on the project, which will redesign the north end zone and add 3,000 seats, including club seats and lodge boxes, and bring total stadium capacity to 75,000. At the time, trustee David Pryor, a former U.S. senator and Arkansas governor, abstained from voting, telling the board that he needed more information about the plans, including insight on the costs and benefits of the expansion. In April, the board approved CDI Contractors LLC of Little Rock as the project's general contractor.
Poll: Tell us what you think. Should UA trustees move ahead with the stadium expansion?
Elsewhere in the op-ed, the former trustees questioned the fundamental need to add stadium capacity:
The last time Razorback Stadium was renovated and expanded, approximately 20 years ago, we spent roughly $100 million to update the facilities and add about 20,000 seats. That worked out to be about $5,000 per additional seat. Since that time, our best guess is that we have had maybe 10 or 12 games "sell out," but only two or three truly "full houses" in those 20 years. Now we are planning to spend another $160 million (that will in all likelihood end up being $200 million-plus), and are only adding approximately 3,000 seats. Since we have very seldom, in 20 years, filled the stadium up, we really don't need many, if any, additional seats but we're still going to spend another $160 million to $200 million on the facility? This simply defies all logic.
6/3/2016 07:46 am
Updated 5 months ago
Comments
5/27/2016 10:24 am
Updated 5 months ago
Comments
Alice Walton has dropped the price of her her 1,400-acre Texas ranch by $3.25 million after putting it up for sale in September 2015.
The Rocking W Ranch is located along the Brazos River on the Parker/Palo Pinto County line in Millsap, Texas. In September, the property was listed for $19.75 million by WilliamsTrew Real Estate of Fort Worth and Coalson Real Estate of Weatherford, Texas.
It's now only $16.5 million, a whopping 16.5 percent price drop.
In September, Arkansas Business reported that she was selling the ranch in order to focus on Crystal Bridges Museum of American Art in Bentonville, which she founded in 2011.
The Wal-Mart heiress also recently sold out of the cutting horse business. Walton had six championship horses since 2000.
In a news release announcing the ranch sale, Walton said it's time for her to turn her attention to other matters.
"I have loved this business and this way of life," she said. "But it is time for me to pull back and focus on other things that really matter to me."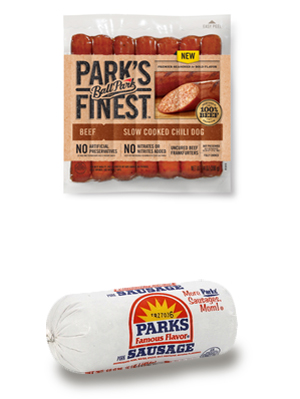 A federal judge in Pennsylvania dismissed a trademark infringement lawsuit against Tyson Foods Inc., allowing the Springdale company to continue using the phrase "Park's Finest" on its Hillshire brand of Ball Park Hot Dogs.
The suit had been filed by Parks LLC, a Pittsburgh company owned by former NFL football players Franco Harris and Lydell Mitchell, alleging that the phrase would likely confuse consumers looking for the Parks brand of sausages.
The judge, Joseph F. Leeson Jr. of Allentown, disagreed, as Reuters reported:
[Parks Sausages] is known for a long-running radio and television ad campaign in which a boy pleads with his mother for "more Parks' sausages Mom ... please."
But the judge said Tyson and Hillshire chose the "Park's Finest" name for their higher-end frankfurters, which were launched in 2014, "precisely because it functioned as a reference to their Ball Park brand."
Leeson also said Parks located only a handful of people who thought it made the defendants' hot dogs, while Tyson offered a survey in which only one of 200 people were confused.
Parks LLC has its roots in the former H.G. Parks Sausage Co. of Baltimore, the first African-American company to be listed on the New York Stock Exchange.

Tyson issued a statement on the judge's decision:

We understand the importance of intellectual property and take steps to protect our own. However, we did not infringe on any rights of the plaintiff or engage in false advertising. We're pleased that after reviewing evidence and hearing arguments that the judge agreed and has granted our motion for summary judgment.

Latest Arkansas Business Poll
How has the Broadway Bridge closing affected your travel?