The Whispers Blog
Arkansas' breaking business news blog, with news and commentary from the Arkansas Business staff.
Send us tips.
The Dallas Morning News and WesternBloodstock.com report that Wal-Mart heiress and Crystal Bridges Museum of American Art founder Alice Walton is selling out of the horse business at her ranch in Texas.
Walton, who lives near Fort Worth, breeds cutting horses and, according to the Morning News, has had six championship horses since 2000. But she's now leaving the sport, choosing to spend more time focusing on Crystal Bridges in Bentonville, and other endeavors, according to the WesternBloodstock.com post:
But it is time for me to pull back and focus on other things that really matter to me. I opened Crystal Bridges (Museum of American Art in Bentonville, Ark.) in 2011, and that takes a lot of my time. I also have other philanthropic interests that I want to focus on.
Walton says she'll continue to live near Fort Worth.
Despite severe weather that ripped through the area last night, Crittenden County voters approved a 1 percent sales tax increase to help reopen the Crittenden Regional Hospital, which closed last year.
WATN-TV reports that 2,846 voted for the tax and 439 voted against.
As Arkansas Business detailed in Monday's cover story, Ameris Health of Nashville, Tennessee, had agreed to operate the West Memphis hospital if the sales tax was approved.
Crittenden County Judge Woody Wheeless told Arkansas Business last week that Ameris would operate a smaller hospital than Crittenden Regional, which had operated with 140 beds, but more services could be added if the demand arises.
Since the hospital closed in September, county residents have been are forced to go to Memphis, Jonesboro or Forrest City for their emergency medical care, Wheeless said.
"With the hospital being closed, it's put a major burden on emergency services," Wheeless said.
The University of Arkansas at Little Rock this morning unveiled its new athletic department logos. Chasse Conque, the UALR athletic director, said a new Trojans website will also go live at noon.
"I am hopeful that clearly aligning Trojan Athletics with our city will continue to build pride among those of us that call the Little Rock metropolitan area home," Conque said. "While we have had several names as an institution over the years, we have been and will forever be Little Rock."
The Little Rock Convention and Visitors Bureau plans to light the three bridges connecting Little Rock and North Little Rock in maroon tonight in honor of UALR's new look. The bridge will also glow maroon for each of the Trojans' home basketball games next season.
The logo was designed by the UALR Office of Communications with Dusty Higgins as the primary artist. For the design geeks among you, all logos will use the official university colors of maroon — Pantone 209 — silver — Pantone 877 — and white.
6/26/2015 10:21 am
Updated 5 months ago
Comments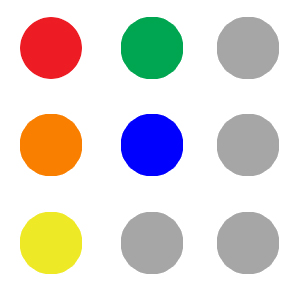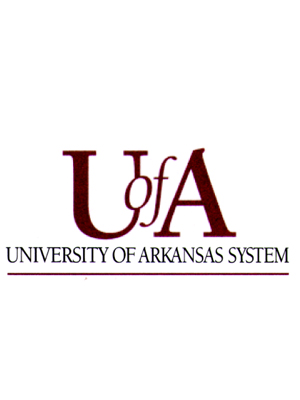 The University of Arkansas System made the list of 100 top U.S. utility patent-producing universities in the world, released by the National Academy of Inventors.
The UA comes in at No. 65, tied with four other institutions: the Universities of Kentucky and Virginia, Yale University and Ohio State University.
The nonprofit ranked the top 100 universities (and their respective systems) for U.S. utility patents produced in 2014. Topping the list is the University of California System, followed by the Massachusetts Institute of Technology, Tsinghua University of China, Stanford University, the University of Texas, the California Institute of Technology, the University of Wisconsin, Johns Hopkins University, Columbia University and the University of Michigan.
Innovate Arkansas maintains a database of U.S. patents issued to Arkansas inventors and those assigned to Arkansas entities here. The full U.S. patent ranking is available here.

Latest Arkansas Business Poll
Will you be shopping online for Cyber Monday?