The Whispers Blog
Arkansas' breaking business news blog, with news and commentary from the Arkansas Business staff.
Send us tips.
6/3/2016 07:46 am
Updated 6 months ago
Comments
Alice Walton has dropped the price of her her 1,400-acre Texas ranch by $3.25 million after putting it up for sale in September 2015.
The Rocking W Ranch is located along the Brazos River on the Parker/Palo Pinto County line in Millsap, Texas. In September, the property was listed for $19.75 million by WilliamsTrew Real Estate of Fort Worth and Coalson Real Estate of Weatherford, Texas.
It's now only $16.5 million, a whopping 16.5 percent price drop.
In September, Arkansas Business reported that she was selling the ranch in order to focus on Crystal Bridges Museum of American Art in Bentonville, which she founded in 2011.
The Wal-Mart heiress also recently sold out of the cutting horse business. Walton had six championship horses since 2000.
In a news release announcing the ranch sale, Walton said it's time for her to turn her attention to other matters.
"I have loved this business and this way of life," she said. "But it is time for me to pull back and focus on other things that really matter to me."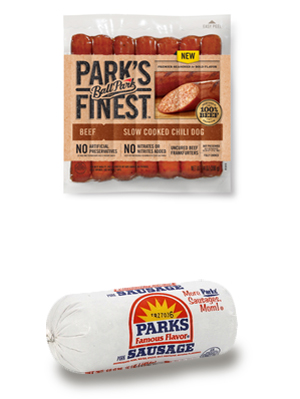 A federal judge in Pennsylvania dismissed a trademark infringement lawsuit against Tyson Foods Inc., allowing the Springdale company to continue using the phrase "Park's Finest" on its Hillshire brand of Ball Park Hot Dogs.
The suit had been filed by Parks LLC, a Pittsburgh company owned by former NFL football players Franco Harris and Lydell Mitchell, alleging that the phrase would likely confuse consumers looking for the Parks brand of sausages.
The judge, Joseph F. Leeson Jr. of Allentown, disagreed, as Reuters reported:
[Parks Sausages] is known for a long-running radio and television ad campaign in which a boy pleads with his mother for "more Parks' sausages Mom ... please."
But the judge said Tyson and Hillshire chose the "Park's Finest" name for their higher-end frankfurters, which were launched in 2014, "precisely because it functioned as a reference to their Ball Park brand."
Leeson also said Parks located only a handful of people who thought it made the defendants' hot dogs, while Tyson offered a survey in which only one of 200 people were confused.
Parks LLC has its roots in the former H.G. Parks Sausage Co. of Baltimore, the first African-American company to be listed on the New York Stock Exchange.

Tyson issued a statement on the judge's decision:

We understand the importance of intellectual property and take steps to protect our own. However, we did not infringe on any rights of the plaintiff or engage in false advertising. We're pleased that after reviewing evidence and hearing arguments that the judge agreed and has granted our motion for summary judgment.
4/11/2016 10:03 am
Updated 8 months ago
Comments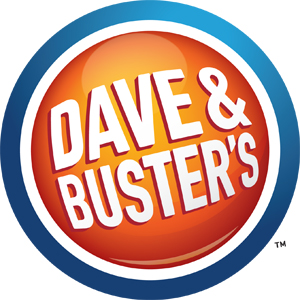 Dave & Buster's will open its first Arkansas location at The Grove at Gateway Town Center adjacent to the Outlets of Little Rock in mid-June.
The Arkansas arrival comes 34 years after James "Buster" Corley and Dave Corriveau conceived of a business that featured good food and drinks along with arcade games and billiards, all in a space averaging about 45,000 SF.
"After 34 years, Dave & Buster's is excited to come home to Arkansas," Charles Beyer, general manager of the new location, said in a news release Monday announcing the opening. "The original idea for Dave & Buster's began in Little Rock in 1982, so this grand opening is like a homecoming. Our new location will raise the bar as central Arkansas' premier destination for food, games and sports."
Dave & Buster's aims to offer food, drinks and entertainment in an "upscale and modern interior." The location will also feature more than 30 high-definition, big-screen TVs and a 360-degree sports bar. Guests can games in the "Million Dollar Midway" including "Luigi's Mansion," "Angry Birds Arcade" and "SpongeBob Pineapple Arcade."
The franchise is returning to the state after State Sen. Jeremy Hutchinson of Little Rock sponsored a bill making it possible for the company to operate here.
That measure, approved by the Legislature as Act 1209, raised the cap on how much a player of arcade games can win. State law had capped the prize at 10 times what it cost to play the game or $5, whichever was less.
In a game in which a player wins multiple tickets, the value of the prize was limited to $12.50. Hutchinson's bill increased that cap to $500, a sum that accommodates the PlayStation, Wii and Xbox video game systems Dave & Buster's sometimes bestows as prizes.

Latest Arkansas Business Poll
How do you plan to buy most of your Christmas gifts?