The Whispers Blog
Arkansas' breaking business news blog, with news and commentary from the Arkansas Business staff.
Send us tips.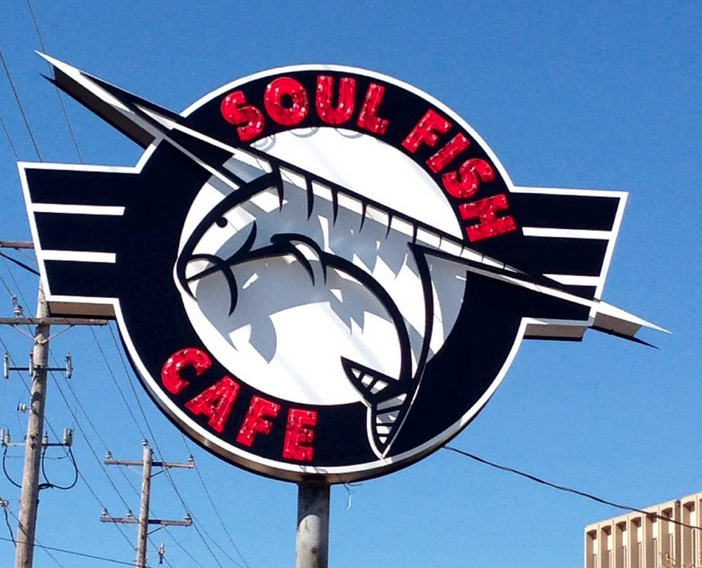 Soul Fish Cafe, the Memphis favorite that specializes in Southern comfort food, is expanding to Little Rock, its owners confirmed to our sister publication, Little Rock Soiree.
Co-owner Raymond Williams told Soiree that renovations will begin in the old Dundee retail space at 308 Main Street in the next few weeks. He hopes to open in Little Rock by early next year.
"We feel very comfortable in Little Rock. It's set up a lot like Memphis, it's a river city, and the downtown area is exploding right now. There's a ton of stuff going on, it has such a great feel and it seems like a really good fit for us," Williams said.
The Little Rock restaurant will represent the fourth Soul Fish Cafe, which currently has three locations in Memphis. Awaiting downtown Little Rock diners are Southern staples such as fried catfish, collard greens, po-boys, smoked pork chops and chicken and more.
Plus, Williams plans to offer local craft beers from Little Rock-area microbreweries. Is it too soon to make a reservation?
Despite laying low since graduating its 2014 classes, the ARK Challenge tech startup accelerator will continue.
The accelerator program is definitely coming back for more installments of its startup boot camps, promised Tom Dalton, director of the Innovate Arkansas program that administers the ARK for Winrock International.
In 2014, the ARK held its third installment in Fayetteville and its fourth in Little Rock. The first two installments of the program were held in Fayetteville and federally funded. Versions III and IV were funded through state and private sources.
In central Arkansas, the torch has been handed to the Innovation Hub, an IA partner based in Argenta. The Hub and the Iron Yard coding school, which this year launched a River Market campus, are planning an accelerator for central Arkansas. But the ARK Challenge brand will continue, Dalton said, regardless of whether it returns to Little Rock.
"We like the brand; we're gonna continue to do it," he told Arkansas Business. "It just may not take the same shape and form it did before."
Dalton said the ARK could come back to central or northwest Arkansas and could even expand to other parts of the state.
Innovate Arkansas officials are considering different formats, including "intrapreneurship" boot camps within Arkansas corporations.
8/12/2015 03:30 pm
Updated 6 months ago
Comments
Payne Harding, the executive chef and co-owner of Cache Restaurant in Little Rock, issued an apology on Wednesday after he reportedly dumped water on protestors outside the eatery Tuesday evening.
U.S. Sen. Ted Cruz, R-Texas, a GOP presidential candidate making a swing through Arkansas this week, was dining at the River Market District restaurant last night when a small group of protestors formed near Cache's entrance.
The Arkansas Times said the group included Robert Nunn, Jennifer Pierce and James Ryan Bozeman.
According to the Arkansas Democrat-Gazette, a group of its reporters were also at the restaurant, and one of them said she saw Harding throw water on the protestors from the balcony above.
On Wednesday, Harding issued this statement to multiple media outlets, including Arkansas Business:
On behalf of myself, Cache Restaurant and my family I would like to issue my sincerest of apologies to James Ryan Bozeman along with every individual affected by the events that took place last evening. This was a heat of the moment action driven by frustration; these actions were in no way shape or form politically motivated. Customers were having difficulty entering and exiting the restaurant and I thought it was causing a problem for my business. I did not know who the protesters were or what they were protesting. It was as simple as a poor decision that, given the opportunity to make again, I would obviously think about the consequences before I acted. Cache is, and will always be, an establishment that welcomes everyone. There is no excuse for my actions, and I sincerely apologize.
On Wednesday, people left comments criticizing the restaurant on Cache's Facebook, Yelp and Zomato pages. Photos of protestors could be seen on Twitter:
#TedCruz protestors doused from Cache balcony http://t.co/Rzzh6AT6aP #ARNews #arpx pic.twitter.com/380iZghurJ

— Austin Kellerman (@AustinKellerman) August 12, 2015
7/29/2015 10:28 am
Updated 6 months ago
Comments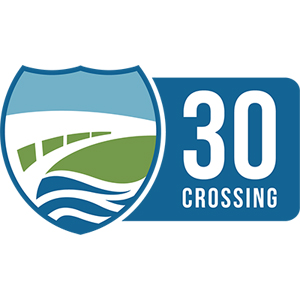 The Arkansas Highway & Transportation Department has completed a year-long study of the proposed Interstate 30 widening project through the downtowns of Little Rock and North Little Rock.
The project has been branded the "30 Crossing" and would entail replacing the current bridge over the Arkansas River and widening to 10 lanes the stretch of I-30 from the Interstate 530 junction in southeast Little Rock to the Highway 67 junction in North Little Rock. Estimated completion of the project is early 2020.
Here's video of how the I-30 corridor would change:
The project would include widening portions of Interstate 40 in North Little Rock as well. The study, dubbed the I-30 Planning and Environmental Linkages (PEL) Study, found that the project would relieve traffic congestion, improve roadway safety, address structural and functional roadway and bridge deficiencies, and improve water navigation safety.
Read the full report here. More details on the project are available here.
"The study took a first look at I-30's system capacity, safety and deficiencies within the study area," said Ben Browning, named by AHTD as the director for the project, in a news release. "Following the PEL process has provided the opportunity to initiate early coordination with agencies, stakeholders and the public, while also providing a mechanism to make early planning-level decisions that will reduce the time needed to complete the environmental process."
The Dallas Morning News and WesternBloodstock.com report that Wal-Mart heiress and Crystal Bridges Museum of American Art founder Alice Walton is selling out of the horse business at her ranch in Texas.
Walton, who lives near Fort Worth, breeds cutting horses and, according to the Morning News, has had six championship horses since 2000. But she's now leaving the sport, choosing to spend more time focusing on Crystal Bridges in Bentonville, and other endeavors, according to the WesternBloodstock.com post:
But it is time for me to pull back and focus on other things that really matter to me. I opened Crystal Bridges (Museum of American Art in Bentonville, Ark.) in 2011, and that takes a lot of my time. I also have other philanthropic interests that I want to focus on.
Walton says she'll continue to live near Fort Worth.

Latest Arkansas Business Poll
What do you think of the planned Razorback Stadium $160 million redesign and expansion?