The Whispers Blog
Arkansas' breaking business news blog, with news and commentary from the Arkansas Business staff.
Send us tips.
Arkansas is starting to hear from civil rights leaders and the CEOs of prominent tech firms about HB1228, a religious protection bill that was approved in the state Senate this afternoon and now heads back to the House.
The Human Rights Campaign, a gay, lesbian, bisexual and transgender rights group, held a news conference condemning the bill at the Capitol yesterday, not long after Gov. Asa Hutchinson fielded questions about the bill during a news conference to announce Mike Preston of Florida as the state's new Arkansas Economic Development Commission leader.
Supporters say the bill is aimed at preventing the government from infringing upon someone's religious beliefs, but critics say the legislation amounts to a license for businesses to discriminate against gays and lesbians.
Hutchinson said Thursday that he'd sign HB1228 in its current form. "I think it's a bill that puts a high priority on religious freedom and recognizes that as a part of the balance," Hutchinson told reporters.
Critics wasted little time firing back. Civil rights leader Julian Bond issued a statement yesterday:
H.B. 1228 in Arkansas opens the door to a hateful past that some had thought this country had left behind. This legislation cloaks discrimination in the guise of religion--and it will mark people of color, LGBT Arkansans, religious minorities and women as second class citizens. Governor Hutchinson has a duty and a moral obligation to veto this legislation or the ghosts of the past will haunt his legacy.
That was followed today by this from Yelp CEO Jeremy Stoppelman, who said he'd make it point to expand his company only in places that don't have "laws allowing for discrimination on the books."
... it is unconscionable to imagine that Yelp would create, maintain, or expand a significant business presence in any state that encouraged discrimination by businesses against our employees, or consumers at large. I encourage states that are considering passing laws like the one rejected by Arizona or adopted by Indiana to reconsider and abandon these discriminatory actions. (We're looking at you, Arkansas.)
And just this afternoon, this from Apple Inc. CEO Tim Cook:
Apple is open for everyone. We are deeply disappointed in Indiana's new law and calling on Arkansas Gov. to veto the similar #HB1228.

— Tim Cook (@tim_cook) March 27, 2015


The Roberts Law Firm PA of Little Rock announced on Facebook that former Gov. Mike Beebe has joined the firm. The announcement stressed that Beebe "will not engage in lobbying activities."
Michael Roberts formed the firm with his brother, Gary "Bud" Roberts, in 1992. The practice specializes in business litigation, business transactions, international business law, antitrust issues and utility law.
The firm's clients include Wal-Mart Stores Inc., Hino Motors, Georgia-Pacific Co., Fed-Ex Inc., Liberty Mutual, Arkansas Trucking Association, Home Depot, Walgreen Co. and Asus Electronics Inc.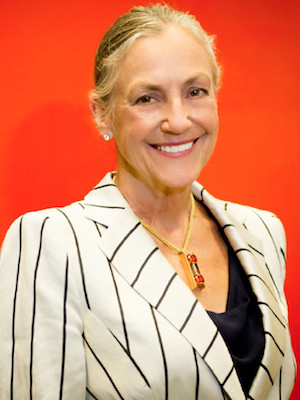 Alice Walton and other Walton family members rank high on the Forbes list of the world's 500 richest people.
Nine billionaires with Arkansas ties find themselves on the most recent Forbes 500 list of the world's richest people, released this week.
Microsoft's Bill Gates, whose worth is estimated at $79.2 billion, tops a list which includes six members of the Walton family.
Also making the top 500 were Jerry Jones, who used to live in North Little Rock and now owns the Dallas Cowboys, and Fred Smith, the FedEx founder.
Here are the billionaires on the 2015 Forbes 500 with strong Arkansas ties:
No. 9: Christy Walton and family, net worth of $41.7 billion (up from $36.7 billion in 2014). Christy Walton, of Jackson, Wyoming, is the widow of John Walton, son of Wal-Mart founder Sam Walton.
No. 10: Jim Walton of Bentonville, youngest son of Sam Walton, $40.6 billion (up from $34.7 billion).
No. 11: Alice Walton of Millsap, Texas, daughter of Sam Walton and founder of Bentonville's Crystal Bridges Museum of American Art, $39.4 billion (up from $34.3 billion).
No. 12: S. Robson "Rob" Walton of Bentonville, oldest son of Sam Walton, $39.1 billion (up from $34.2 billion).
No. 225: Stanley Kroenke of Columbia, Missouri, husband of Wal-Mart heiress Ann Walton Kroenke and owner of Kroenke Sports Enterprises, which includes the St. Louis Rams of the NFL, the Denver Nuggets of the NBA and the Colorado Avalanche of the NHL, $6.3 billion (up from $5.6 billion).
No. 265: Ann Walton Kroenke of Columbia, Missouri, older daughter of Bud Walton, Sam Walton's brother and early business partner, $5.6 billion (up from $4.8 billion).
No. 341: Nancy Walton Laurie of Henderson, Nevada, younger daughter of Bud Walton, $4.7 billion (up from $4.1 billion).
No. 393: Jerry Jones, Dallas, owner of the NFL's Dallas Cowboys, $4.2 billion (not on the 2014 list).
No. 435: Fred Smith, founded what would become FedEx in Little Rock in 1971, $3.9 billion (not on the 2014 list).
Other Arkansas figures outside the top 500:
Investment banker Warren Stephens, ranked No. 628 with $2.9 billion.
Johnelle Hunt, co-founder of J.B. Hunt Transport Services of Lowell, ranked No. 810 with $2.3 billion.
John Tyson, chairman of Tyson Foods Inc., ranked No. 1,500 with $1.3 billion.
See the full list here.
Arkansas Business news partner THV 11 News reports that Maumelle police have closed that murder-suicide case from last weekend involving University of Arkansas at Little Rock professor James Wilbanks:
Preliminary autopsy reports have confirmed that a UALR professor committed suicide in a double murder-suicide incident in Maumelle.

According Capt. Jim Hansard with Maumelle police, preliminary findings from the Arkansas State Crime Lab revealed that James Wilbanks committed suicide. Police are not looking for any suspects in the case.
Wilbanks' wife Tatiana, and his sister, Elizabeth, were also found dead when emergency crews responded to a fire Friday night at the Wilbanks home on Auriel Circle. Police recovered a gun from the scene. All three had gunshot wounds.
The Arkansas Times reports that investigators found little to explain the killings.
James Wilbanks was a professor in the UALR College of Business, and had written a commentary piece for Arkansas Business in October. On Saturday, Jane Wayland, dean of the college, released this statement:
"We do not know the facts and circumstances of this tragic incident, and we are very saddened and shocked. We do know that Dr. Wilbanks was an accomplished researcher and professor of management. Our thoughts and prayers go out to their family and friends."
Update: More from the Associated Press:
Maumelle police say a preliminary autopsy report has confirmed a college professor killed his wife and sister before setting their shared home on fire and committing suicide.

Police spokesman Capt. Jim Hansard says police aren't seeking suspects in the slayings and that the investigation is now closed. There is no known motive in the killings.

Firefighters on Friday discovered the bodies of 41-year-old James Wilbanks; his 27-year-old wife, Tatiana "Tanya" Wilbanks; and his 31-year-old sister, Elizabeth Wilbanks at a Maumelle home. All three had gunshot wounds to the head. Two dogs also were found shot to death.

Hansard says investigators found a lighter and handgun near James Wilbanks' body.

Latest Arkansas Business Poll
Should the U.S. end the embargo against Cuba?