The Whispers Blog
Arkansas' breaking business news blog, with news and commentary from the Arkansas Business staff.
Send us tips.
Wal-Mart Stores Inc. of Bentonville has long taken heat over how it compensates employees, and this week its critics found another line of attack.
You've no doubt heard about this story and photo in Cleveland's Plain Dealer newspaper. According to the story, Wal-Mart employees at a Canton, Ohio, store set out a collection bin in an employee-only area of the store labled, "Please Donate Food Items Here, so Associates in Need Can Enjoy Thanksgiving Dinner."
A Wal-Mart employee took a photo of the bin and sent it to Our Wal-Mart, a union-backed group that's critical of how Wal-Mart treats its workers. A Wal-Mart spokesman told the Plain Dealer that the food drive is proof that employees care about each other.
"It is for associates who have had some hardships come up," he said. "Maybe their spouse lost a job.

"This is part of the company's culture to rally around associates and take care of them when they face extreme hardships," he said.
The story has added to criticism that Wal-Mart still doesn't pay most emloyees enough, which causes those employees to turn to government assistance. The Huffington Post calculates that most Wal-Mart workers make less than $25,000 per year, meaning ...
that Walmart workers end up relying on means other than pay -- like the food drive -- to get by.

One Walmart's low wages could cost taxpayers $900,000 per year because workers use social safety net programs like food stamps and government-subsidized health care to make ends meet, according to a May study from congressional Democrats.
Wal-Mart's also taking shots from comedians, including Stephen Colbert, in the video at the end of this post.
But the retailer has its defenders, including Cliff Courtney, chief marketing officer at Zimmerman Advertising, who tells Fox Business that he thinks the retailer is being treated unfairly:
"This is another case of no one roots for Goliath," Courtney says. "No good deed goes unpunished. The fact is they are just trying to do a good thing." He says the store wasn't advertising the food drive and not asking customers for contributions, and he expects the hype to short lived.

"Wal-Mart has always stood for the 'good life for less,'" Courtney says. "They are trying to do something nice, and they have tried to do things like this in the past and they have backfired. This too will pass over."
The Washington Post's Leadership blog also assessed the situation, and thinks context is key. What if another retailer, say Costco, had been caught doing something similar?
It was only a few months ago that McDonald's came under fire for offering personal finance advice to employees that seemed to suggest they would need a second job to make ends meet. Coming on the heels of that brouhaha, the Wal-Mart photo starts to look less like a gesture of help and more like yet another example of a big corporation expecting others to pick up the slack for its low pay. If there were news of a similar food drive at a Costco, say–which is known for offering above-average pay and benefits–it probably wouldn't register a blip of attention. Context counts, and people will see what they want to see.
Meanwhile, another response comes from Ed Nicholson, who leads efforts against hunger and food insecurity for another Arkansas company, Tyson Foods Inc. of Springdale. Nicholson, while not criticizing or defending Wal-Mart, filed this in a blog post yesterday:
Circumstances place people in need. Those circumstances can turn on almost anyone, anywhere.


The implication that a "decent" workplace would never have employees with food insecurity is just wrong, and I might suggest dangerous for those with an interest in fighting hunger. Using this particular situation to sling a spear at WalMart does a great disservice to everyone in the hunger movement trying to combat a myriad of misplaced stereotypes about food insecurity.


Let me repeat: Food insecurity can be present in any workplace.


Take a close look around your own circle; at your own workplace, your friends and family, and in the places you do business. You'll likely be surprised to find people in real need if you dig deeply enough.
You can read Nicholson's full post here.
AOL's Daily Finance has been combing through U.S. Securities and Exchange Commission filings for a look at what Stephens Investment Management Group LLC, the Houston-based mutual money-management division of Stephens Inc. of Little Rock, is buying and dumping.
Among the firm's newest holdings:
DreamWorks Animation SKG
The Bancorp
3D Systems
Applied Materials
Of those, Daily Finance notes that 3D Systems has been on an especially good run, with shares up "some 140 percent over the past year, with some speculating that it might be acquired. Its industry holds much promise, and 3D is already delivering big growth numbers in its third quarter, though also tempering near-term expectations."
Stephens Investment also increased its stake in:
Cree is an LED lighting company, and Halcon is an oil and gas firm with holdings in Texas and the Bakken Shale in North Dakota.
Finally, the firm reduced its stake in Tesla Motors and closed out of its holdings in Sourcefire and The Andersons. Sourcefire is firm being purchased by Cisco Systems.
Daily Finance has other notes and commentary on Stephens' investment activity here.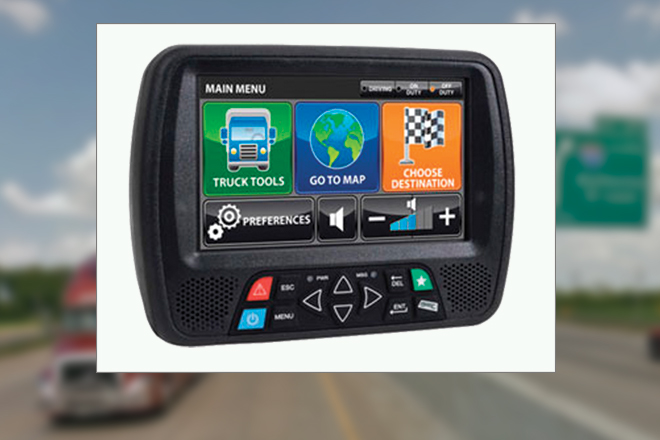 The Atlantic this week takes a look at the debate over electronic on-board recorders, or EOBRs, which are soon to become required technology for American trucking firms.
The $2 billion project is rolling out the devices to three million U.S. truck drivers by January 2016, putting the trucking industry at the forefront of workplace surveillance:
In order to comply with the incoming federal mandate, however, they all have to track when a truck's engine is running, record its duty status and ensure that drivers aren't working for more than 14 consecutive hours, including a maximum of 11 actual driving hours within that window.

The idea is to make "Hours of Service" log-keeping, which drivers are already required to do manually, more accurate. It's also an attempt to reduce crashes.
Arkansas Business wrote about EOBRs in July. Proponents see it as a way to make driving more efficient and point to it as the first real change to the act of logging hours of service since the 1930s. Opponents view the replacement for paper logs as an intrusive instrument that will make life more difficult for drivers than it already is.
The latter view is reflect in comments by one truck driver quoted by The Atlantic:
"They're forcing me to put something in that's not gonna help me any," he says. "And they keep saying, 'Well, it saves you time…' You know, I can do a lot. I can write up a log book in the same amount of time that it takes me to program what I'm doing into the EOBR."
Still, trucking companies support the devices, seeing them as a way to improve safety and to eliminate the underreporting of hours. The Arkansas Trucking Association also supports EOBRs.
You can read The Atlantic's full report here.
With Startup Weekend having just wrapped up in Fayetteville and Global Entrepreneurship Week kicking off in Little Rock tonight, it's a big week for entrepreneurs in Arkansas.
Mark Carter, editor of the technology and entrepreneurship website Innovate Arkansas, is covering all the action on the INOV8 Blog. Among today's posts:
This dispatch from Brian Rogers, the director of Arkansas State University's Catalyst Innovation Accelerator, who talks about the IDEA Tech Fest held recently in Jonesboro. The event included a G60 elevator pitch content and BarCamp. Organizers are considering a second IDEA Tech Fest for spring.
Speaking of G60, INOV8's got video of last month's G60 event at The Joint in downtown North Little Rock. The clip features Keith Hoelzeman of Treatsie.com, Mike Smith of Innovate Arkansas and Jamie Fugitt, who organized the event.
And the other news of the day: Joel Gordon, director of exhibits and facilities at the Museum of Discovery, has joined the Argenta Innovation Center as director of The Launch Pad, an area of the center focused on science, technology, engineering, arts and mathematics. The Launch Pad will occupy more than 6,000 SF in the Innovation Hub's Argenta Innovation Center and is expected to open in the spring.
INOV8 will have more on Fayetteville's Startup Weekend later today. As for Global Entrepreneurship Week, it begins at 5:30 p.m. at the Little Rock Regional Chamber of Commerce with a panel on women business founders, including Millie Ward, CEO of Stone Ward of Little Rock.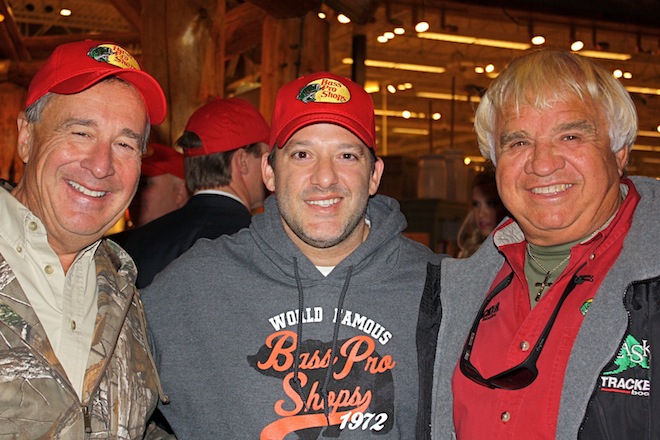 Inside a private reception before the grand opening of the Bass Pro Shops at the Gateway Town Center in Little Rock.
Folks brave enough to deal with traffic and crowds were among the first to step in inside the 120,000-SF Bass Pro Shops at the Gateway Town Center in Little Rock on Wednesday night.
The grand opening event, which featured celebrities including Nascar Driver Tony Stewart, Jimmy Houston of the "Jimmy Houston Outdoors" TV Show, legendary bass angler Bill Dance, Miss Arkansas USA Hannah Billingsley, has been a long time coming for fans of the outdoor superstore.
Last night, Arkansas Business was able to get a peek inside the store before the crowds rushed in, getting some photos during a reception featuring Bass Pro founder Johnny Morris and store manager Will Anderson.
Click the photo above to see a slideshow from the event.
Also, you can revisit our 2012 cover story on Tommy Hodges, the Gateway Town Center developer who finally lured Bass Pro to Arkansas.

Latest Arkansas Business Poll
U.S. unemployment is at a 5-year low. Do you think the economy is improving?