The Whispers Blog
Arkansas' breaking business news blog, with news and commentary from the Arkansas Business staff.
Send us tips.
Gov. Asa Hutchinson on Wednesday spent some time with reporters reacting to Tuesday's election results, talking through elements of his $50 million tax plan and outlining the implementation of Issue 3, the medical marijuana act.
First, Hutchinson said he's asking lawmakers to approve spending $3 million from the state rainy day fund to jumpstart the process of getting the marijuana measure in place. Finance officials say the state Department of Finance & Administration will receive $525,000 and the state Department of Health will receive about $2.5 million.
More: You can see DF&A's analysis on how it will implement the plan here.
Even though he campaigned against it, Hutchinson said the people of Arkansas voted for medical marijuana, and he plans to implement it accordingly.
Hutchinson also said he was surprised by Donald Trump's win — he'd suspected FBI Director James Comey's Sunday statement about Clinton's emails had given the Democrat fresh momentum.
And he said that the new administration could give states like Arkansas more latitude in implementing health care reforms under the "Arkansas Works" program. He said that, under a new Trump administration, Arkansas could go back to the federal government and seek waivers it had been previously unable to get from the Obama administration.
The governor also said he would not be interested in joining the Trump administration. Earlier in the day, the Wall Street Journal reported that the governor was on the Trump team's short lift for attorney general.
You can watch Hutchinson's complete news conference here:
James Bullard, president of the Federal Reserve Bank of St. Louis, says one hike to a key interest rate is all that's needed right now.
Bullard's comments, delivered yesterday at the University of Arkansas, echo his previous statements on monetary policy.
Bullard's address focused on a single equation he said can "describe much of the state of the current monetary policy debate" and "how the St. Louis Fed's new approach fits within this one-equation format."
"The bottom line," according to Bullard, is that "low interest rates are likely to continue to be the norm over the next two to three years."
Analysts widely expect the Fed to raise interest rates before the end of the year.
More: You read Bullard's complete speech, see his Powerpoint presentation and read the news release about his UA appearance right here.
The Boone County Airport Board has recommended that the Department of Transportation award Contour Airlines of Smyrna, Tennessee, the contract for its essential air service, the Harrison Daily Times reports.
The airport, along with two others in Arkansas, were left without service after the September bankruptcy of SeaPort Airlines.
According to the Times:
Contour was one of seven airlines that made proposals to replace SeaPort Airlines, which filed Chapter 7 bankruptcy in September.

Contour plans to offer two round trips to Dallas and one to Memphis each day, although airport manager Judy McCutcheon said Monday that the exact schedule hasn't been ironed out completely.
Airports in El Dorado and Hot Springs airports also participate in the federally subsidized essential air service program. The Hot Springs Board of Directors is scheduled to meet this afternoon to consider Boutique Air as its EAS provider.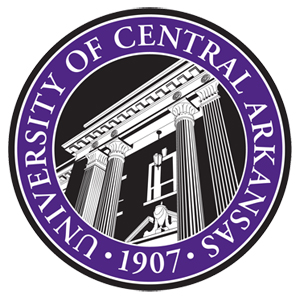 Earlier today we posted the complete list of nearly 40 people who applied for president of the University of Central Arkansas.
UCA spokeswoman Christina Madsen emails this afternoon to provide the list of eight finalists who will interview with the search committee next week in Dallas.
Those finalists are:
Kevin Bailey (Pensacola, Florida), vice president for student affairs, University of West Florida.
Houston Davis (Roswell, Georgia), interim president of Kennesaw State University, Georgia.
Len Frey (Jonesboro), vice chancellor for finance and administration at Arkansas State University, Jonesboro.
Nagi Naganathan (Toledo, Ohio), professor and dean of engineering, University of Toledo, Ohio.
Darrell F. Parker (Cullowhee, North Carolina), dean and professor of economics, College of Business, Western Carolina University, North Carolina.
Charles Patterson (Statesboro, Georiga), interim president of Georgia Southwestern State University.
Dennis Shields, chancellor, University of Wisconsin-Platteville.
Doris Tegart, interim president, Bellarmine University, Florida.

As we previously noted, the committee will interview the applicants Oct. 19-20 in Dallas, which Madsen said is a "central location with easy airport access for the candidates." After that, the committee aims to have three to four finalists to conduct on-campus interviews.
Madsen said the goal is to have a new president in place at the beginning of the year.
Gov. Asa Hutchinson held a news conference today ahead of a six-day trip to China, during which he'll promote the state's rice and poultry industry.
But much of the news conference was taken up questions about GOP presidential nominee Donald Trump, his comments about women in a recently released "Access Hollywood" video from 2005, and allegations of sexually inappopriate behavior reported by The New York Times.
Hutchinson, like other state and congressional Republican leaders, has condemned Trump's comments but says he'll vote for him as president.
Here's a transcript of Hutchinson's comments on Trump during today's news conference:
Hutchinson: "I'm troubled by all the rhetoric. I'm troubled by the statements that have been made by Donald Trump in terms of women in past decades. I am not following the current discussions that closely as I prepare for this trip of China and, as I have said, I think we do have two candidates that are both flawed and the American public just has to evaluate it.
"My evaluation is on the big picture items, on where our economy goes, where we are in fighting ISIS, in terms of the Supreme Court. And I also hope that both candidates can, in the third debate, as we get ready for that, concentrate on the serious issues that really effect the American public."
Question: "Is there ever a point where it's a deal-breaker in terms of the party nominee and his behavior? I mean, his conduct seems to be moving to a point where it's very difficult — and we've seen other Republicans leaders say, 'This is the point where I get off the wagon.'"
Hutchinson: "You don't know what the future holds, so I'm not going to comment on that. You know, you just have to evaluate the campaign day by day. I think you can also ask a question for every candidate, 'Is there a deal-breaker out there?' How many emails have to be destroyed? How many investigations have to be concluded with question marks? How many comments have to come out from one campaign in reference to religious institutions that raises concerns? So you could argue that there could be deal-breakers on both sides.
"So, you know, I supported, as you know, Marco Rubio. I supported Mike Huckabee. But I also pledged, as many people did, to support the nominee of the party. There's a reason you engage in that. And so these are tough times, campaigns bring out sometimes not the best of people. And so, sure, there's a line that's always crossed. But you vote for a team and in this instance, I look at the future direction of the country and I've made my decision."
Later in the news conference, another exchange:
Question: "Just to be clear, do you believe that the actions that Donald Trump described in that video would be sexual assault if it happened?"
Hutchinson: "Yes. Yes."
Question: "That not enough to concern you enough to consider not supporting him."
Hutchinson: "I've already articulated my view on that. Regretfully, Donald Trump says things. And, you know, as you said, 'If they were true, would they be?' We don't know whether that's true or not. He's making a statement. But it is very disappointing — it's unconscionable. You don't have that kind of language in a locker room or in a private context. We need to respect and uplift women, including — well, all aspects. And that's not doing that in that language."
Question: "I would like to follow up with that. It's not just that it's language now, with the news story coming out that women are saying that he actually acted on the things that he was previously talking about. So going back to someone else's question, should those women who were quoted in the New York Times story be believed about what they're describing as sexual assault?"
Hutchinson: "I have not looked into that. I don't know the details of that. The public has to weigh that. I think some of these are multiple decades old. That does not necessarily make a difference. You know, I think that you've got women that's making complaints of sexual inappropriate conduct on both sides of the fence, and you could ask the same question; 'Should Juanita Broaddrick be believed? Should the other women that have raised issues be believed?' And as a person, I take all those allegations very seriously. But in the context of a political campaign, it gets very muddy. And so the American people just have to decide those issues."