The Whispers Blog
Arkansas' breaking business news blog, with news and commentary from the Arkansas Business staff.
Send us tips.
Arkansas Business reports in its "Whispers" column today that Dr. Brad Baltz, its highest paid oncologist, has been fired by CARTI.
The full report, which includes comments by Baltz on both the nature of his dismissal and his take on the nonprofit cancer treatment center's financial state, is available to Arkansas Business subscribers here (it'll be available to everyone for free next week).
At the time we were preparing the report, representatives from CARTI — CEO Adam Head and Harry Hamlin, president of the nonprofit's board of directors — did not provide a comment. But after our deadline, Head and Dr. Balan Nair, CARTI's medical director, issued this statement:
With more than 40 years of experience, CARTI provides world-class comprehensive cancer care across the state. In addition to excellent patient care, we are also committed to maintaining the utmost professionalism as a team, promoting a culture of respect among all employees.

We have made the decision to part ways with Dr. Brad Baltz, effective Thursday, March 15. It is not a decision we took lightly. His medical contributions to our team were appreciated.

CARTI has 12 highly skilled and respected Medical Oncologists who will continue to provide world-class cancer care to our patients.

CARTI remains fiercely committed to providing Arkansans the premier cancer care destination that combines expertise, convenience and accessibility. Our specialists are committed to innovation – and to the very latest in imaging and other technology – to diagnose and treat cancer at the earliest possible stage. Our comprehensive, one-stop shop approach addresses all aspects of the cancer journey – diagnosis, treatment, support programs, family care, recovery and more. CARTI will continue to provide the most advanced clinical techniques in taking care of patients while maintaining the highest quality in every area of cancer treatment.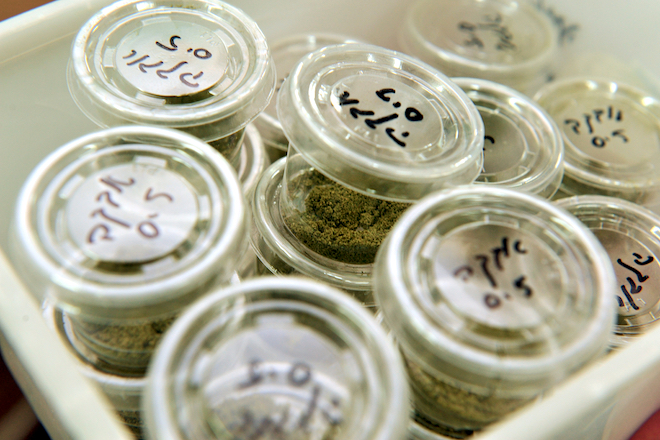 U.S. Attorney General Jeff Sessions has announced that the Department of Justice will rescind an Obama-era policy that had allowed legalized marijuana to flourish across the country.
Here's the official announcement from the Department Justice, which reads, in part:
... Attorney General Jeff Sessions directs all U.S. Attorneys to enforce the laws enacted by Congress and to follow well-established principles when pursuing prosecutions related to marijuana activities. This return to the rule of law is also a return of trust and local control to federal prosecutors who know where and how to deploy Justice Department resources most effectively to reduce violent crime, stem the tide of the drug crisis, and dismantle criminal gangs.

"It is the mission of the Department of Justice to enforce the laws of the United States, and the previous issuance of guidance undermines the rule of law and the ability of our local, state, tribal, and federal law enforcement partners to carry out this mission," said Attorney General Jeff Sessions. "Therefore, today's memo on federal marijuana enforcement simply directs all U.S. Attorneys to use previously established prosecutorial principles that provide them all the necessary tools to disrupt criminal organizations, tackle the growing drug crisis, and thwart violent crime across our country."
The Arkansas Times has a copy of a memo sent to U.S. attorneys.
The Associated Press reported this morning that the announcement was coming, citing "two people with knowledge of the decision. Specifically:
Sessions' policy will let U.S. attorneys across the country decide what kinds of federal resources to devote to marijuana enforcement based on what they see as priorities in their districts, the people familiar with the decision said.

Sessions and some law enforcement officials in states such as Colorado blame legalization for a number of problems, including drug traffickers that have taken advantage of lax marijuana laws to hide in plain sight, illegally growing and shipping the drug across state lines, where it can sell for much more. The decision was a win for pot opponents who had been urging Sessions to take action.
The news may have some in Arkansas' burgeoning medical marijuana industry — and the employers who are trying to get handle on how the industry affects the workplace — wondering how it might affect them.
Gov. Asa Hutchinson called Session's policy change "a very significant development." He said the important question for Arkansas is whether the DOJ will distinguish between medical marijuana, which Arkansas is putting in place now, and recreational use, which is just coming online in California.
"The question is, is what he's going to replace that guidance with?" Hutchinson said. "Whether there's going to be, going back to the consistent federal enforcement against all illegal use of and trafficking of marijuana, or whether there's going to be any carve-out exception in federal enforcement policy."
Hutchinson said he thinks there must be a "difference in view" between medical and recreational marijuana.
"And if you look at where Sen. Sessions — now Attorney General Sessions — may wind up on this issue, you should look at where President Trump has been," Hutchinson said. "And President Trump has recognized medical marijuana as an appropriate exception to federal enforcement policy, but [he] has not said the same thing about recreational use."
Hutchinson also said Arkansas must watch how the DOJ handles the financial side of enforcement.
"There's been an exception, so that even though it's not recognized as legal conduct under federal law, they said you could go ahead and do certain banking transactions under certain requirements," he said. "And obviously that impacts us in Arkansas with the medical marijuana products and businesses that are being developed as to how they will handle their revenue streams and how that's reported and tracked."
Bud Cummins, who was U.S. Attorney in the Eastern District of Arkansas during the George W. Bush administration, said Thursday that he doubted Sessions' directive would change much about the way marijuana crimes are prosecuted at the district level.
"I'd be a little surprised to see a federal prosecutor go after a state-sanctioned medical marijuana business," he told Arkansas Business.
But a heavier hand in Washington could certainly create more uncertainty for marijuana-related businesses, Cummins said, particularly financial institutions which are federally insured and therefore already subject to constant federal regulation. Few banks are willing to provide services to marijuana businesses in the first place, and Sessions' announcement "will make them even more uncomfortable."
Sessions is also reminding federal lawmakers that the issue of marijuana is legally murky, Cummins said.
"If Congress wants to change the law, they should do it," he said.
David Couch, who wrote the medical marijuana ballot item that Arkansas voters approved in 2016, agreed.
"I think this will put more pressure on Congress to address what I consider to be a state's rights issue," he said. "The voters of Arkansas passed this law. Our representatives and senators should respect the will of the Arkansas voters on this issue and not the dinosaur from Alabama [Sessions]."
We also reached out to two Arkansas attorneys who have been closing following the growing medical marijuana industry in Arkansas to get their initial reactions.
Here's what Erika Gee, a partner at Wright Lindsey Jennings of Little Rock, and Stuart Jackson, who leads WLJ's labor and employment law team, had to say this morning, before the official announcement by the DOJ:
Gee:
I can say that the discussion about the Trump administration's possible changes has really focused on the states where recreational use is legal. The Cole memo [the Obama-era rule] they are rescinding is about prosecutorial discretion and the appropriate use of federal resources. I would not expect a huge immediate effect on Arkansas' program, unless federal authorities based in Arkansas choose to make it a specific priority.
Jackson:
From an employer's standpoint, I'd say it's a "let's watch and see what happens" situation. Arkansas employers should still prepare for it by A) educating themselves on employee and employer rights and obligations under the Medical Marijuana Amendment and the modifications to the amendment made by the General Assembly and B) drafting a medical marijuana policy covering applicants and employees.

If I had to guess, those states with recreational marijuana face more of a threat of federal government intervention. Arkansas might be in the cross-hairs of the federal government if it doesn't do a good job regulating medical marijuana.

Interesting note – ATF makes it clear that it does not recognize medical marijuana use as legitimate when it comes to the sale or possession of firearms. See section 11(e).
(By coincidence, we published a new column by Jackson today on what Arkansas employers might expect in the realm of medical marijuana. You can read it here.)
Also this afternoon, the Arkansas Medical Marijuana Association called on the state congressional delegation to support reauthorization of the bipartisan Rohrabacher-Blumenauer Amendment as part of the 2018 budget.
The amendment, the group said, "prevents the Justice Department from interfering with medical marijuana businesses and patients that operate in compliance with state law."
"The Association will work with the congressional delegation to ensure that Arkansas continues to have the right to administer a successful medical marijuana program," the AMMA said.
(Gwen Moritz and Kyle Massey contributed to this article.)
Alice Walton has sold her 1,400-acre Texas ranch two year after first listing it.
Walton's Rocking W Ranch is located along the Brazos River on the Parker/Palo Pinto County line in Millsap, Texas. Originally listed in September 2015 for $19.75 million by WilliamsTrew Real Estate of Fort Worth and Coalson Real Estate of Weatherford, Texas, the price dropped to $16.5 million in May 2016.
The Fort Worth Star-Telegram reports this week that the cutting horse ranch sold in September to Three Amigos Investment Group of Kermit:
Tony Underwood, a representative for the Three Amigos, could not divulge what they paid for the ranch but court records show they didn't finance the purchase. He said they will run cattle and other livestock on the property. The company has plans for the cutting horse facility, but he said those plans are not finalized.

For someone wanting to buy a little piece of Texas along the Brazos, the Walton ranch is considered a gem. It includes a blend of improved pastures and wildlife-friendly habitat while also being located near major roadways.

"It had varied ecology and topography. It had quite a number of desireable attributes to it," said Allen Crumley, a real estate broker and farm and ranch specialist with Williams Trew in Fort Worth. "Alice has very good taste in real estate."
The newspaper says Walton has yet another spread for sale: the 4,416-acre Fortune Bend property near Possum Kingdom Lake. That property is on the market for $22.1 million.
Arkansas Business reported in 2015 that Walton was selling the cutting horse ranch in order to focus on Crystal Bridges Museum of American Art in Bentonville, which she founded in 2011. She had previously sold her cutting horse business.
You can see a slideshow of the Rocking W Ranch here.
Arkansas Business subscribers might have read Kyle Massey's cover story this week on Little Rock ad man Gary Heathcott and CJRW, the marketing firm that bought his book of business in late 2015. Heathcott signed on to CJRW as a consultant, and the firm subsequently won some key contracts, including with the Arkansas Economic Development Commission and the Arkansas State Lottery, and it re-upped its long-running account with the state Department of Parks & Tourism.
The crux of Massey's story is that, barely three years into its relationship with Heathcott, CJRW has had to pull Heathcott from working on the lottery account after complaints about Heathcott's disturbing and unprofessional comments around clients and co-workers.
"Current and former employees at the agency tell Arkansas Business that CJRW is now looking to end its consulting contract with the politically connected ad man, who also helped land a major contract with the Arkansas Economic Development Commission," Massey reports in his story, which is available to subscribers here.
As Massey notes in his piece, Heathcott repeatedly declined to go on the record with Arkansas Business to tell his side of the story. But on Monday, Heathcott provided a statement, first to Max Brantley at the Arkansas Times blog, and then to Massey.
We should note that we reached out to CJRW CEO Darin Gray for comment on Heathcott's response. Gray declined to comment.
Here is Heathcott's full statement:
After reading a very negative, published story about myself today, I decided a continued no-comment would appear as a non-denial, and nothing could be further from the truth. Almost 3 years ago, I sold my company to CJRW with the intention of sticking around as a consultant for only about 6 months. However, almost immediately after the news of the merger was announced, prospective clients began to contact me about working on their accounts. Even before we made the physical move to the CJRW facilities, I, along with a couple of my Heathcott Associates team members went to work on one of those prospect accounts, The Arkansas Insurance Healthcare Marketplace. Shortly thereafter, my team and I won that $6 million marketing account!

Realizing the financial windfall of an account of that magnitude apparently caused the CJRW Executive Committee to offer me a longer-term consulting contract, which I accepted. Next came several additional new business clients, both private and public sector, culminating with my team winning two of the three Arkansas Economic Development Commission contracts, worth approximately $1,000,000 annually to CJRW. Once again, management (now CEO Darin Gray) came to me and offered to alter my consulting agreement to now include certain new benefits. I agreed. After more new business was acquired under my leadership, Gray asked if I'd be willing to make some changes to my existing agreement, including extending it from 3 years to 5 years. His rationale he stated to me 'in writing' was that he was attempting to purchase CJRW and said "If you are not involved, I'm not interested in pursuing the buyout." Further, in Gray's presentation to potential investors, he told me that he needed to include MY bio, accomplishments and a copy of a contract that reflected my intention to continue as a consultant if the company were sold. So, in October of last year, I agreed to yet another new consulting agreement — this one with a 5-year term.

Interestingly, it had recently been announced that the Arkansas Scholarship Lottery was putting their contract nearly $35 million up for review. Once again, I was put in charge of winning the account and once again, I did. I only agreed to manage the account because CJRW had no one else available to do so and the client requested that I be put in charge.

For almost 3 years, I've worked diligently and tirelessly for that firm and have successfully led the efforts to bring major new business worth millions to CJRW, which will most likely continue for years. And now, there seems to be a concerted effort to tarnish my reputation and solely for the purposes of attempting to cancel the nearly 4 years that remain on my consulting agreement.

From my side of this, I can only assume that this is a money issue — CJRW now has the contracts that I put in place and the money that comes with them and apparently see no need to keep me around. I will not stand quietly and be wrongly accused for things that never occurred or were exaggerated — especially from nameless, faceless, anonymous sources that are mostly made up of previously-fired and disgruntled employees of CJRW. Slandering my name and manufacturing wrong-doings is not the way to resolve differences and it saddens me deeply to see it come to such.

I have a fully legal and in-force contract as a consultant to CJRW with almost four years remaining. I have every intention of fulfilling exactly what is required of me.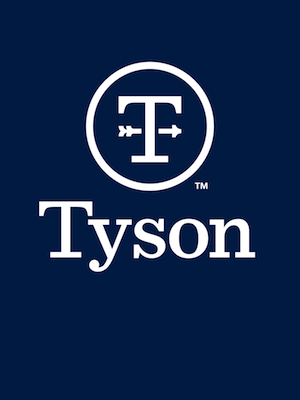 Tyson Foods' plans for a $320 million poultry processing plant in Tonganoxie, Kansas, have hit a snag.
Amid local opposition, Leavenworth County commissioners voted 2-1 Monday morning to rescind a a pledge of $500 million in revenue bonds for the facility, according to the Topeka Capital-Journal.
A spokesman for the publicly traded, Springdale-based meat processor said the bonds were among the factors the company considered when determining where to put the plant.
"We're evaluating our options in light of today's vote," he said.
Tyson, Kansas Gov. Sam Brownback and other state and local officials announced the plant earlier this month. Built outside the town of about 5,300 residents, the plant would employ 1,600 and was scheduled to open in mid-2019. Tyson said it needs the plant to keep up with a growing consumer demand for fresh poultry.
But the plant sparked an uproar by locals who criticized Tyson Foods' environmental record and the idea of a large industrial agriculture complex coming to the area. About 2,500 people attended a rally Friday night to protest the plant.