The Whispers Blog
Arkansas' breaking business news blog, with news and commentary from the Arkansas Business staff.
Send us tips.
Asa Hutchinson was sworn into office Tuesday as the 46th governor of Arkansas.
Here's a recap of the day, which also included the swearing in of six other state constitutional officers.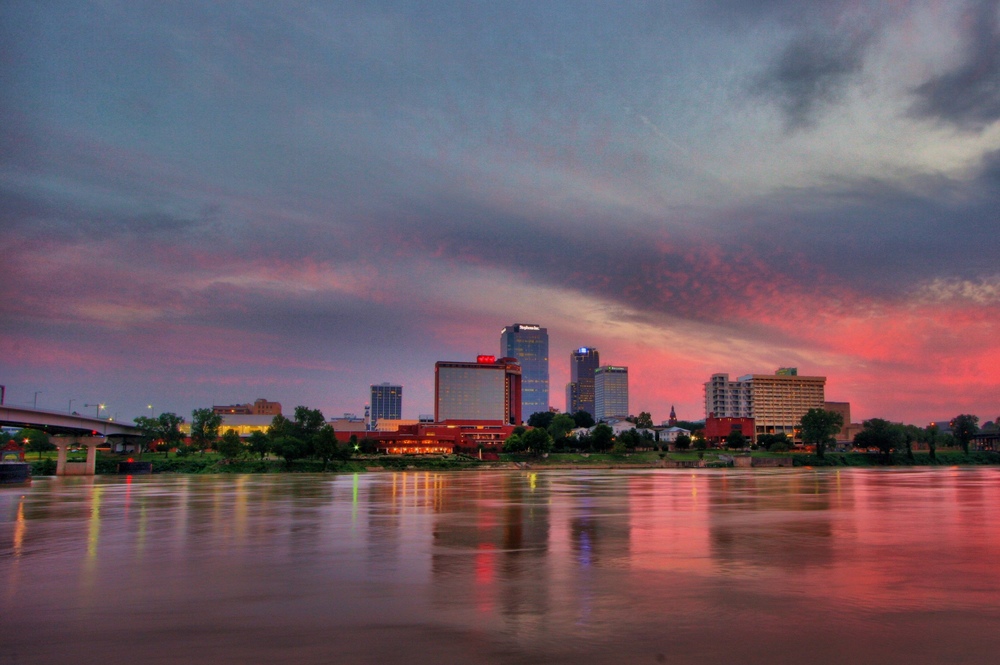 Little Rock was recently selected as the No. 3 Best State Capital in a readers' choice award from USA Today and 10Best.
Little Rock was recently selected as the No. 3 Best State Capital in a readers' choice award by USA Today and 10Best.
Arkansas' capital city was edged out by Carson City, Nevada, and Juneau, Alaska.
Here's what USA Today and 10Best had to say about Little Rock:
A downtown renaissance has transformed Little Rock into a city with culture, cuisine and abundant outdoor activities. Visitors can rent a bike and pedal the 16-mile loop along the Arkansas River Trail, visit the Clinton Presidential Center and the Little Rock Central National Historic Site, a National Park Service unit that interprets the crucial role played by the school in the civil rights struggle.
For the complete list, click here.
The University of Arkansas has extended men's basketball coach Mike Anderson's contract through March 2020.
Anderson, in his fourth season at the school, will make $2.029 million per year, with a total compensation of more than $2.2 million, according to the school. The extension includes a $1 million buyout if the UA fires Anderson, or if Anderson takes a job at another school.
A clause in the original contract, which was to expire in June 2018, prohibits Anderson from accepting a job at another institution in the Southeastern Conference.
More: Check out the extension here (PDF).
The following incentives were included in the extension:
Athletic Incentives
$400,000 for NCAA national championship
$200,000 for Final Four appearance
$100,000 for Elite 8 appearance
$100,000 for SEC regular season championship
$50,000 for Sweet 16 appearance
$50,000 for SEC Tournament championship
$25,000 for NCAA Tournament appearance
$25,000 for National Coach of the Year
$25,000 for SEC Coach of the year
Academic Incentives
$25,000 for Academic Performance Rate at intervals of 930, 950, 970 and 990 for a cumulative total of $100,000.
$25,000 for graduation rates at intervals of 60 percent, 65 percent, 70 percent and 75 percent for a cumulative total of $100,000.
The men's basketball team is currently 11-2 and ranked No. 23 in the Associated Press poll. In his tenure in Fayetteville, Anderson is 70-41 overall and 26-26 in conference play.
Politico recently ranked the top 100 donors to political campaigns in 2014 and an Arkansan made the list.
At No. 13 was Ronnie Cameron, owner of Mountaire Corp., who donated $4.2 million between his company and personal checkbooks. The donations were made to U.S. Sens.-elect Tom Cotton and Joni Ernst, in addition to $1.3 million to the Republican Governors Association and $2 million to Freedom Partners Action Fund, a Koch brothers operation.
The Politico analysis found the top 100 donors gave $323 million, compared to $356 million by about 4.75 million people that gave $200 or less. Cameron argued that the influence from the rich isn't greater these days.
"I doubt the amount of influence is any more concentrated in the hand of a few than it was in the 1950s or 1960s," he told Politico.
He added, "There have always been wealthy individuals that had influence. Our country was founded by the wealthy landowners having the authority and representing all the people."
Here's more from the article:
Faulting Politico for omitting contributions from labor unions, which lean left, in its analysis (though it also omitted contributions from most major corporations, which tend to lean right), Cameron asserted that wealthy conservative donors — even at their most potent — would only offset the liberal tendencies of influential institutions. "Between Hollywood, the media and the unions, their huge influence by a relative few has long exceeded the influence paid for by people able and willing to give personal money to deliver a message."
Cameron was also busy in the Arkansas political scene, donating $76,750 in 2014, according to the Arkansas Secretary of State website.
NBC is coming to Jonesboro.
Raycom Media-owned KAIT announced in a Dec. 18 post on its website that it will broadcast an NBC affiliate. The official move was announced as "coming soon" with no start date, or other details, identified.
TVSpy reported Monday that the broadcast will begin Jan. 26, with KAIT simulacasting news from Raycom's Memphis NBC affiliate, WMC.
KAIT is an ABC affiliate and is the only commercial television station in the local viewing area to broadcast from Jonesboro. Other local stations broadcast from Memphis.
Previously: Hatton Weeks, KAIT's news director, announced earlier this month that he is leaving the station in January to take the news director's job at WLBT-TV and Mississippi News Now in Jackson, Mississippi. He's been KAIT's news director since 2008. WLBT is also owned by Raycom.

Latest Arkansas Business Poll
Is the new religious objections law a good compromise?