The Whispers Blog
Arkansas' breaking business news blog, with news and commentary from the Arkansas Business staff.
Send us tips.
Madeira, who has been based in Sao Paulo, has fueled a sales gain at Wal-Mart's Latin American e-commerce site by offering a broader assortment and improving fulfillment, the company said.

"We've seen Brazil grow twice as fast as the market, while increasing traffic fourfold," Neil Ashe, Wal-Mart's CEO of global e-commerce, said in the memo. "In other markets, they've leveraged sales and marketing efforts, driving triple digit growth in Argentina, Chile and Mexico."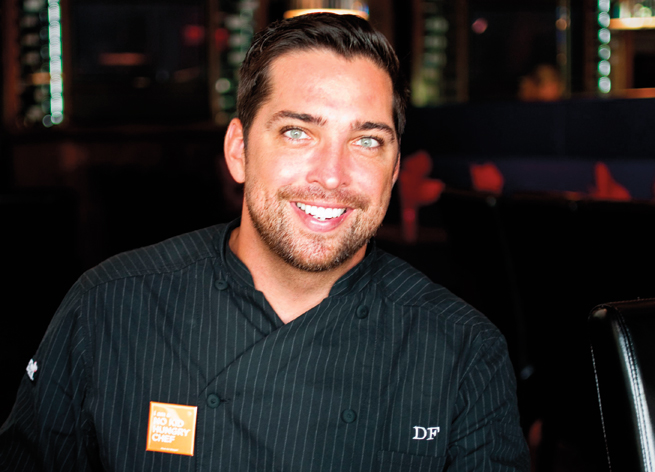 Donnie Ferneau's new catering and takeout venture, Good Food by Ferneau, will soon have a home in North Little Rock's downtown at the old Argenta Market, according to our sister publication Little Rock Soirée.
Our sister publication Little Rock Soirée is reporting that the newest venture of Little Rock chef Donnie Ferneau will soon have a home in North Little Rock's downtown.
Soirée reports Good Food by Ferneau, a catering and takeout business, is moving into the old Argenta Market on Main Street, which closed Feb. 8 after nearly four years and a switch in ownership. The announcement was made Monday morning on the business's Facebook page.
Dates for the move-in date were not provided.
Ferneau's new gig, currently open from 11 a.m. to 2 p.m. Monday through Friday at the Pulaski Presbyterian Church in Hillcrest, is meant to provide healthy meals for those on-the-go. The daily menu, which changes about every other day, offers a entree choices for lunch and dinner, in addition to a few salad and snack options.
Ferneau told Little Rock Soirée earlier this month that he has future plans to ship his meals across the country and have dispensaries in central Arkansas.
"One of the main reasons people fall off in eating healthy is because of time," Ferneau told Soirée. "It has to be available to them. If we're in say, North Little Rock, and the customer lives in west Little Rock, there are a lot of shiny signs in between there and here that are going to attract them."
For more on Good Food by Ferneau, check out Soirée's report here.
Our sister publication Little Rock Soirée is passing along word that Barbara Graves Intimate Fashions in Breckenridge Village is closing after more than 40 years in business.
Graves announced the closing and a "retirement liquidation sale" in an email to customers and on the shop's Facebook page.
"Please know that it has been an absolute joy to have served you for forty-one years," Graves said in the email. "Thanks so much for your business and our friendship during this incredible journey."
The store was closed Tuesday to prepared for the sale.
Soirée has more on the closing sale here. Graves founded the shop in 1973. It sells lingerie, swimwear, loungewear and products for women who have had mastectomies.
Outside her role as a small-business owner, Graves been a key figure in nonprofits and local politics.
She is a past president of the Little Rock Chamber of Commerce and has served on the boards of a number of organizations, including the Central Arkansas Executives Association and Centennial Bank of Little Rock.
Graves also served on the the Little Rock Board of Directors, resigning in 2006 to run for mayor in race won by Mark Stodola. She unsuccessfully ran for Arkansas House in 2012.
Above, some highlights from Wal-Mart Stores Inc. CEO Doug McMillon's appearance today at the Code Conference, put on by Kara Swisher and Walt Mossberg's tech news site Re/Code.
During his conversation with Swisher, the newly minted chief executive talks about competitor Amazon, why physical retail will endure and the growth of Wal-Mart's digital services.
Rumors have swirled recently that Little Rock mobile messaging giant Sumotext had struck a deal with Starbucks, that little coffee chain out of Seattle.
The Exact Target marketing blog recently highlighted Starbucks' new frappuccino campaign, and it turns out that Sumotext was behind it.
On Friday, Sumotext founder and CEO Tim Miller confirmed that a deal -- details of which he wouldn't/couldn't provide -- is in place.
"Yes. Starbucks has licensed the Sumotext mobile relationship management platform," he said. "We host their dedicated short codes and provide the tools and services to plan, execute, and measure their mobile messaging programs."
Sumotext's national client list is an impressive one. Now in addition to Starbucks, it includes Humana, Southwest Airlines, EA Sports, Firehouse Subs and L'Oreal.
Sumotext (an Innovate Arkansas client firm) is national, but has remained active locally where it tailors services for clients big and small. It provides the mobile messaging services for the Donald W. Reynolds Governor's Cup collegiate business-plan competition -- where attendees text in their preference for elevator pitch winner -- held annually in Little Rock, and even for small private schools such as Little Rock's Christ Lutheran School.

Latest Arkansas Business Poll
Should central Arkansas leaders invest more in bike-friendly infrastructure?