The Whispers Blog
Arkansas' breaking business news blog, with news and commentary from the Arkansas Business staff.
Send us tips.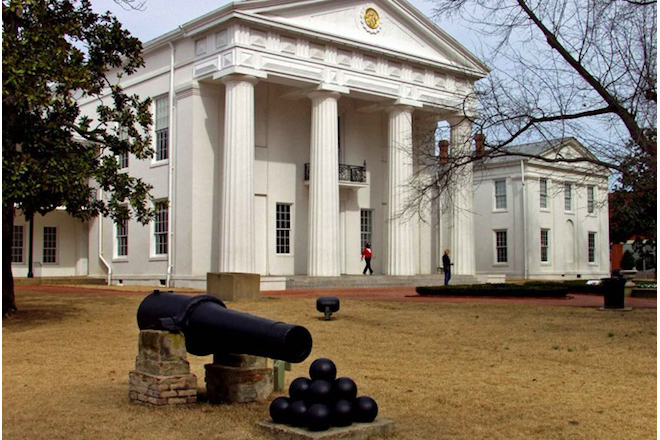 Power Technology Inc. on Saturday night will help transform the Old State House into something more like Cinderella's castle at Disney World.
If you've ever been to the Magic Kingdom at Disney World in Orlando, chances are you've the seen the amazing light show projected against the facade of Cinderella's castle that brings the day's activities to a close.
It's something to see.
That something will be on display in Little Rock Saturday night. The projection mapping used to illuminate and transform the castle will be a part of the Little Rock Film Festival, thanks to Power Technology Inc. of Alexander, an Innovate Arkansas firm.
The ninth-annual festival is underway in Little Rock, and laser manufacturer PTI will help the Old State House "morph into a canvas for visual expression" at 8 p.m. Saturday as part of its closing gala.
(Here's more on the festival from Little Rock Soirée.)
PTI's Walter Burgess explains projection mapping:
Formally, projection mapping is the display of an image on an arbitrary surface. However, it is most often used to project images, animation and seemingly interactive graphics onto an architectural surface.
PTI will be projecting animations developed by Jason Hayne of Balanced Lighting Systems. PTI also is developing a seperate laser projection system called Illumina that it recently marketed at industry trade shows such as CinemaCon in Las Vegas.
"Projection mapping and laser illuminated projection mapping are amazing technologies," Burgess said. "I've seen projectors used to show ledges of buildings fall off or dragons chase anime characters. It is complex in that it uses the architecture of the building as a part of the story and the projection has to be very precise to pull it off well. But, when it is pulled off right, it is guaranteed to make you smile."
Imagine an animated snake slithering up one of the columns of the Old State House, he suggested. Pretty cool. Now, if the rain can just hold off this weekend...
[Editor's note: The rain did not hold off over the weekend, and the closing gala was cancelled. But PTI still plans to display its projection mapping at some point in the near future. Stay tuned. Meanwhile, coverage of the festival from Soiree here.]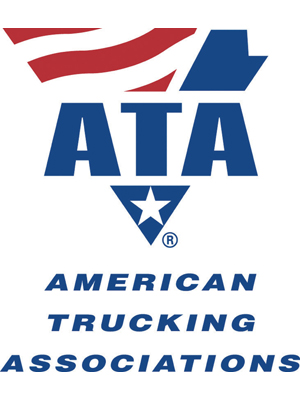 The Wall Street Journal reports today on this new report from the American Trucking Associations that says the U.S. trucking industry generated a record $700.4 billion in revenue.
The Journal report also says that last year growth actually marked a slowdown, despite the record:
Trucking revenue rose 2.6% last year, according to the American Trucking Associations' "American Trucking Trends" report released Monday.

The growth marked a slowdown from the previous year, when trucking revenue expanded 6.2%, but marked the first time industry-wide revenue exceeded $700 billion.
"Last year, we saw freight volumes grow significantly," ATA Chief Economist Bob Costello said in a news release. "Increases in freight, combined with continued tight capacity helped drive revenues and coupled with lower fuel prices, we saw motor carriers go on a buying spree for new trucks as they replaced older equipment."
Among those companies replacing older equipment: USA Truck Inc. of Van Buren, which began receiving 150 new tractors at the end of 2013, following previous orders of 250 new tractors and 400 new trailers earlier in the year.
The ATA noted some other trends from 2014:
The $700.4 billion in revenue accounted for 80.3 percent of all freight transportation spending.
Trucking employed more than 7 million people, including 3.4 million drivers.
Combination trucks logged 168.4 billion miles in 2013, or an average of 69,000 per truck.
The Log Cabin Democrat in Conway and KARK-TV, Channel 4, have each reported word of an unknown number of layoffs at publicly traded data services company Acxiom Corp. of Little Rock.
Two weeks ago, the Cabin reported 13 layoffs companywide. And on Monday, the newspaper cited sources that said more layoffs were taking place this week. Yesterday, KARK Managing Editor Greg Yarbrough tweeted that the company confirmed that there have been layoffs, but it wouldn't say how many.
Arkansas Business didn't get much more from an Acxiom spokesman, who told Sean Beherec late yesterday that:
We constantly evaluate ways to increase efficiencies, sharpen the focus on our core business and deliver outstanding service to our clients. The recent changes in our workforce are a result of that process along with the normal course of doing business in a fast-paced, ever-evolving environment.
The spokesman said there would be "no further comment."
Acxiom (Nasdaq: ACXM) employs more than 5,000 people worldwide.
In February, the company reported a 72 percent decline in third-quarter net income as it exited one part of its business and ramped up another.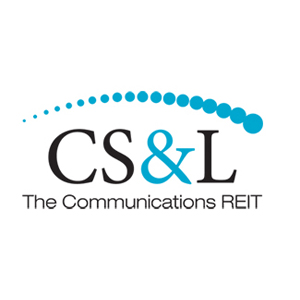 As we reported Friday, Windstream Holdings Inc. of Little Rock has officially spun off its real estate and copper assets into a real estate investment trust called Communications Sales & Leasing Inc.
The shares of the publicly traded REIT began trading today on the Nasdaq exchange under the ticker symbol CSAL. It also joined the S&P 400 Midcap Index.
As of about 10:20 a.m., the stock was trading at about $28.27 after opening at $28.44.
Meanwhile, shares of Windstream (Nasdaq: WIN) are trading down more than 14 percent to $10.47 per share.
The REIT was originally announced last July, before the sudden departure of Windstream CEO Jeffery Gardner in December. The spinoff was delayed slightly; it was originally expected to be completed in the first quarter.
Under previously announced terms, Windstream distributed about 80.1 percent of CS&L shares to investors who bought Windstream stock by the closing bell on Friday.
Windstream shareholders retained their Windstream shares and received one share of CS&L for every five shares of Windstream held.
Windstream CEO Tony Thomas talked about the spinoff with Sean Beherec in a story we published earlier this month.
Grab your popcorn. CinemaCon 2015 will have an Arkansas flavor.
The big event rolls later this month in Las Vegas, and CinemaCon is just what the name suggests: fanboy central for the movies.
This year, three Arkansas firms will have exhibits at the CinemaCon trade show: Power Technology Inc. of Alexander; Weldon Williams & Lick of Fort Smith; and Klipsch of Indianapolis and Hope.
The trade show part of CinemaCon runs April 21-23.
Power Technology, an Innovate Arkansas client firm, manufactures laser products including the new Illumina laser projection system that it hopes will change the way we see movies.
WWL is a leading "security printing" provider: custom tickets, parking permits, roll tickets (including the kind used at movie theaters) and more.
Klipsch, of course, is the legendary manufacturer of speakers launched in Hope in 1946. Its corporate headquarters has moved to Indianapolis, but its manufacturing remains based in Hope.
PTI will be there to market Illumina to movie projection manufacturers such as IMAX and theater owners. (More on that here.)
Jill Escol, a spokesperson for Klipsch, told us that the speaker giant has presented at CinemaCon for as long as she can remember. Klipsch provides audio for about half the theaters in the U.S., she said.
Meanwhile, no word from Williams Weldon & Lick, but our guess is that it provides many of the tickets that get torn in U.S. theaters.
Movies likely are headed down a path that leads to laser projection. Lasers provide more light, better pictures and are more efficient. Power Technology is hoping to be the company that brings laser projection to theaters worldwide. That journey starts later this month.
One day, movie-goers could hand the usher a ticket printed in Arkansas, and enter a cinema to watch a laser-projected movie delivered on technology created in Arkansas while listening to a soundtrack courtesy of speakers made in Arkansas.
Now, if we can just lure more filmmakers to Arkansas ...

Latest Arkansas Business Poll
What do you think about Black Friday shopping?