The Whispers Blog
Arkansas' breaking business news blog, with news and commentary from the Arkansas Business staff.
Send us tips.
12/16/2015 09:20 am
Updated 7 months ago
Comments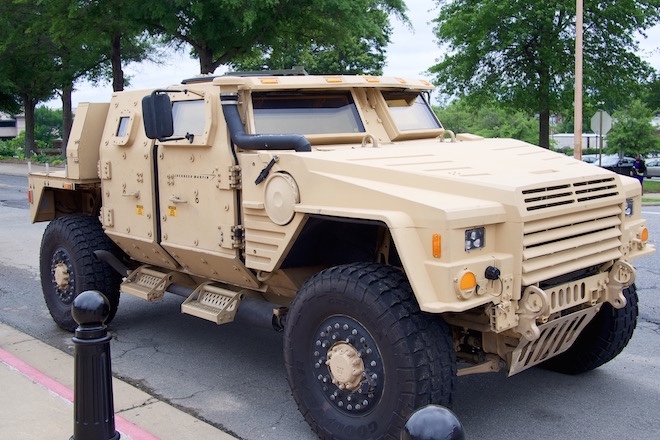 Gov. Asa Hutchinson and officials with Lockheed Martin show off the company's Joint Light Tactical Vehicle.
The Government Accountability Office has dismissed Lockheed Martin's protest of the U.S. Army's decision to award Oshkosh a contract to build its Humvee replacement, DefenseNews.com is reporting.
Lockheed Martin had wanted to build the joint light tactical vehicles (JLTVs) at its Camden plant.
According to DefenseNews.com, the GAO dismissed Lockheed's protest because the company on Dec. 11 decided to file a "Notice of Post-Award Bid Protest" with the U.S. Court of Federal Claims. The company will file its official protest on Dec. 17, according to the GAO.
From the GAO decision: "Our office will not decide a protest where the matter involved is subject of litigation before a court of competent jurisdiction. Based on Lockheed's submission of its Notice to the U.S. Court of Federal Claims stating its intent to file a protest with the court involving the same subject matter as the protests pending our Office, we are closing our files without further action."
From the Defense News piece:
According to a source with knowledge of the procedures, it is uncommon for a company to file with the court close to a GAO protest decision. The GAO was due to make a decision no later than Dec. 17.

Lockheed Martin filed its protest Sept. 8. The company said in a statement at the time: "Lockheed Martin does not take protests lightly, but we are protesting to address our concerns regarding the evaluation of Lockheed Martin's offer." It added: "We firmly believe we offered the most capable and affordable solution for the program."
Oshkosh was awarded the contract in August. The deal would have meant expansion for the Camden plant, with Lockheed Martin planning to hire 600 employees and add new facilities to support production of the vehicles. The project was set to receive an $87 million incentive package from the state if it got the contract.
By August, it had already manufactured 50 of the vehicles.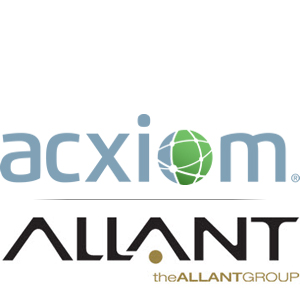 Multichannel News yesterday afternoon reported that Acxiom Corp. of Little Rock has purchased the advanced-advertising unit of Allant Group of Naperville, Illinois, a TV software and analytics company. The division has clients including Comcast, Dish Network and Charter Communications.
Acxiom senior director of communications, global marketing Ines Gutzmer confirmed by email that "the information is correct" that Acxiom had made the Allant purchase. "We are currently in the process of consolidating capabilities," she emailed. "We will be able to talk about this in greater detail at the beginning of the year."
The publicly traded (Nasdaq: ACXM) enterprise data and software-as-a-service company has not issued a news release or made a filing with the U.S. Securities and Commission about the purchase.
SeekingAlpha, meanwhile, points out that Allant has been shedding employees throughout the year, having peaked at 200 in 2014. Acxiom would take on about 30 to 40 Allant employees as part of the deal.
Last month, Acxiom reported second-quarter net income of $10.7 million, or 14 cents per share, a big swing from a loss of $1.5 million, or 2 cents per share, in the same quarter last year. The company also reported revenue of $207 million, up 1.5 percent from the same quarter last year.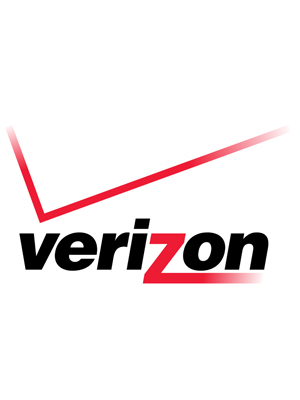 Bloomberg Business is reporting that Verizon Communications has informed employees that the company is reorganizing its wireless operations by reducing the number of regional offices and that it will cut an unspecified number of jobs.
Verizon's South Central regional headquarters is in Little Rock. Local Verizon spokesperson Ginger Daril referred questions to Verizon's corporate office.
Jeffrey Nelson, vice president of Verizon's Global Corporate Communications, told Arkansas Business late Thursday afternoon that he couldn't provide any specifics but said, "We are constantly working to evolve our operations to best support our customers' changing needs."
The Bloomberg report said the company will reduce its 20 regional offices to six, and sales and retail store employees won't be affected by the layoffs.
More from Bloomberg:
Verizon, which had a workforce of 177,900 as of the end of the third quarter, is seeking to cut costs as U.S. households give up their traditional home phones in favor of mobile technology.

The company gets about 29 percent of its revenue from landlines, and is investing in wireless and Internet-delivered content. Last month Verizon introduced go90, a free mobile video service with shows aimed at teens. In 2000, landline operations accounted for 67 percent of revenue.
Verizon's South Central regional headquarters was created after the company purchased Alltel in 2008.
Wal-Mart CEO Doug McMillon, in New York today for a meeting with analysts, talks to CNBC's "Squawk Box" about the retailer's strategy.
"We're making progress and our associates are buying in," McMillon said. "We've got a stores business that needs investment, and the investments that we've made in people and training and in-stock and faster checkout are starting to pay off."
Below, two clips from this morning's appearance.
In the first, McMillon talks about how the retailer is adjusting to the rapidly changing retail business, and the second, he gives a quick take on the state of the U.S. economy and China.
Also: a quick comment about the retailer's decision to stop selling certain firearms at its stores.
McMillon on Making Changes
McMillon on the State of the U.S. Economy

Latest Arkansas Business Poll
Do you think the UA board should have approved the $160M stadium expansion?