The Whispers Blog
Arkansas' breaking business news blog, with news and commentary from the Arkansas Business staff.
Send us tips.
Yellow Rocket Concepts, the parent company of Big Orange Burgers + Salads & Shakes, Local Lime Tacos & Margaritas, and ZaZa Fine Salad & Wood Oven Pizza Company, announced Friday that it is planning to launch a brewery in late summer/early fall in downtown Little Rock.
Yellow Rocket partners Scott McGehee, John Beachboard and Russ McDonough announced the Lost 40 Brewing Company in a news release:
Through our five restaurants in central Arkansas we sell a large volume of quality craft beer. Along with beginning to produce and sell our own craft beer, we will continue to offer a wide variety of craft beers from across the country, and particularly from across Arkansas, as we continue to strongly support the craft beer industry, and offer the best craft beers available to our customers.
Yellow Rocket says Omar Castrellon, the master brewer at Thr3e Wise Men Brewery in Indianapolis, is to Little Rock to work at Lost 40, which will offer brewery tours and an on-site tap room for sampling. The company plans to sell Lost 40 Beer in its own restaurants, other restaurants, liquor stores and grocery stores in Arkansas.
The Arkansas Times reports that Yellow Rocket has leased a 19,000-SF space -- the former Candy Bouquet headquarters -- at McLean and Capitol for the brewery.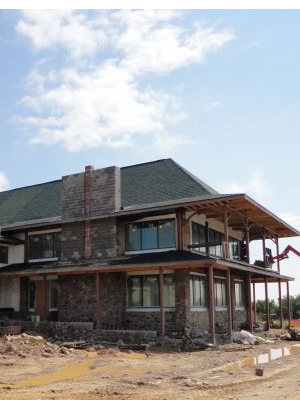 Work on Queen Wilhelmina Lodge atop Rich Mountain isn't where it should be, according to state officials.
You might recall that Arkansas Business has reported on delays in the $7.4 million renovation and expansion of the Queen Wilhelmina Lodge in Mena.
The renovation has kept the lodge closed to visitors since March 2012. In early September, we reported that the Arkansas Department of Parks & Tourism had put the project's contractor, Wade Abernathy Inc. of Mount Ida, on notice and even called the company's performance bond, provided by Travelers Casualty & Surety Co. of America in Hartford, Conn.
By the middle of the month, Parks & Tourism had canceled its contract with Abernathy and was seeking a new contractor. At that point, about 40 percent of the work on the project remained, and Parks & Tourism had pushed the completion deadline from December to spring 2014.
Now, the Polk County Pulse is reporting that legislators are getting involved:
Multiple delays, a terminated contract, and a deep concern on its economic impact to the local region has spurred State Representative Nate Bell to request a meeting of the State Agencies and Governmental Affairs Committee regarding the $6.7 million remodel of Queen Wilhelmina Lodge atop Rich Mountain.

The two-day meeting will be held in Mena January 30 and 31, tentatively at 1:30 p.m. at Rich Mountain Community College. In his capacity, Bell is in the process of requesting leaders of Arkansas State Parks to appear before the committee and he will also request representatives from W.A.I. (Wade Abernathy, Inc.), the contractor firm that was terminated in August 2013, and representatives for the surety on the bond, Travelers Insurance to all appear before the committee. Testimony before the committee is expected on the first day with an on-site visit tentatively scheduled for the second day.
Bell tells the Pulse that while he's no fan of holding committee meetings "all over the state," he thinks the project's delays justify the hearing.
"The project should have already had a positive economic impact to our region and to date has instead had a negative effect due to lost tourism revenue," he said. "There has to be some accountability and oversight."
Meanwhile, while Abernathy hasn't returned Arkansas Business calls for comment, the Pulse obtained a Travelers report on the delays. In short, Abernathy attributes construction delays to circumstances beyond its control, including an issue with mold that occurred before construction began.
You can read the full report here.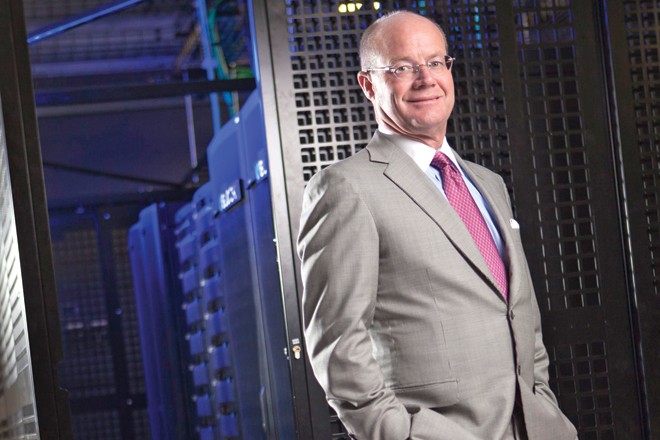 Jeff Gardner, among those in the telecom world urging an extension of the bonus depreciation tax credit.
The telecommunications and cable industry are continuing to call on Congress to renew bonus depreciation tax credits.
The provision, which expired on Dec. 31, allowed businesses making domestic investment and purchases that create jobs receive tax benefits.
USTelecom, a trade association representing the telecommunications industry, said it was one of several industry groups telling Democratic and Republican leaders in the House and Senate that an extension of the provision is essential economic momentum:
Our associations and member companies will continue to support comprehensive corporate tax reform. But until an agreement between Congress and the President on such legislation becomes effective, extending bonus depreciation is essential to maintaining the nation's economic momentum. In order to plan with certainty, companies must know as soon as possible what the tax rules for capital investment and job creation in America will be in 2014.
Others signing the letter including representatives from the CTIA - The Wireless Association; the National Cable & Telecommunications Association; the NTCA - The Rural Broadband Association; the Independent Telephone and Telecommunications Alliance; the Telecommunications Industry Association; and the PCIA - The Wireless Infrastructure Association.
You can see the complete letter here.
You'll remember that the business community has been lobbying on the issue for a while now. Last year, the Business Roundtable urged President Obama and other leaders to make sure the tax credit was renewed.
Among those in the Business Roundtable group was Windstream Corp. CEO Jeff Gardner. Gardner is a former chairman of the USTelecom board and remains on its board of directors.
IberiaBank of Lafayette, La., is announcing a $161 million deal to buy Teche Holding Co., of New Iberia, La.
From the news release:
IBERIABANK Corporation (NASDAQ: IBKC) ("IBKC"), holding company of the 126-year-old IBERIABANK (www.iberiabank.com) and Teche Holding Company (NYSE – MKT: TSH) ("Teche"), holding company of New Iberia, Louisiana-based Teche Federal Bank (www.teche.com) jointly announced today the signing of a definitive agreement for IBKC to acquire Teche via merger. The proposed merger of Teche with and into IBKC has been approved by the Board of Directors of each company and is expected to close in the second quarter of 2014. Completion of the transaction is subject to customary closing conditions, including the receipt of required regulatory approvals and the approval of Teche's shareholders.

Patrick Little, Chairman, President, and Chief Executive Officer of Teche, commented, "Over the last 80 years, our financial institution successfully navigated many challenges and opportunities. We are very proud of our Acadiana heritage and the successful financial performance we have delivered for shareholders since we went public nearly 19 years ago. We believe this combination with IBKC provides tremendous value to our shareholders in both the near-term and long-term."
In its report, The Advocate says the deal "will result in a significant consolidation of overlapping branch operations." How the merger will affect jobs or individual branches isn't yet known.
IberiaBank, which entered Arkansas in 2006 through its purchases of Pocahontas Bancorp. and Pulaski Bank and Trust, has more than 260 offices in Louisiana, Arkansas, Tennessee, Alabama, Texas and Florida.

Latest Arkansas Business Poll
Has the winter weather affected your business?