The Whispers Blog
Arkansas' breaking business news blog, with news and commentary from the Arkansas Business staff.
Send us tips.
Wal-Mart CEO Doug McMillon, in New York today for a meeting with analysts, talks to CNBC's "Squawk Box" about the retailer's strategy.
"We're making progress and our associates are buying in," McMillon said. "We've got a stores business that needs investment, and the investments that we've made in people and training and in-stock and faster checkout are starting to pay off."
Below, two clips from this morning's appearance.
In the first, McMillon talks about how the retailer is adjusting to the rapidly changing retail business, and the second, he gives a quick take on the state of the U.S. economy and China.
Also: a quick comment about the retailer's decision to stop selling certain firearms at its stores.
McMillon on Making Changes
McMillon on the State of the U.S. Economy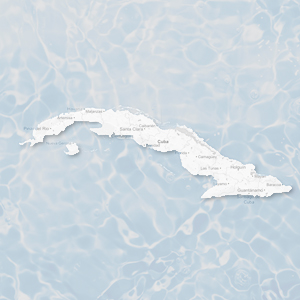 Gov. Asa Hutchinson talked to reporters via telephone from Havana today as his economic development trip continues. The governor, who arrived in Cuba on Sunday, is scheduled to leave the country at about 6 p.m. Wednesday.
Here's some quick notes from his teleconference Tuesday morning:
The governor said there's no doubt that Arkansas will be "a trading partner of significance" with Cuba, but that he sees a "requirement for patience."
He says cited two key steps to establishing trade with Cuba: Congress must authorize credit sales to Cuba, and Cuba must reform its economy to be compatible with trade opportunities in the U.S.
The former issue is one U.S. John Boozman, R-Ark., has been working in Congress. Credit sales are necessary to sell to a country that is cash-strapped, and countries like Brazil and Vietnam have gained footholds in Cuba because of their willingness to allow credit.
@AsaHutchinson on the line from Cuba. #arpx pic.twitter.com/9k8rxj0Mhf

— Lance Turner (@LT) September 29, 2015
The U.S. opening commercial flights, and thus, tourism, to Cuba will also help the country generate the cash it needs to do business with the U.S., the governor said. It's another area that will require Congressional approval.
Arkansas' poultry and rice industries are poised to be big beneficiaries of trade with Cuba. (The governor noted that in the poultry section of some grocery stores, there might only be one chicken for sale.)
Among the Arkansas entities with representatives in Cuba this week: Riceland Foods Inc. of Stuttgart, Tyson Foods Inc. of Springdale, Simmons Foods Inc. of Siloam Springs (Mark Simmons), Hanna's Candles of Fayetteville, the Arkansas World Trade Center (Dan Hendrix) and the University of Arkansas (Donald Bobbitt).
Hutchinson said the American Taekwondo Association International was also in Cuba, seeing about holding a convention in Havana.
Other states, including North Carolina, have sent delegations to the country. Hutchinson said Gulf states like Alabama, Louisiana and Florida are also seeking access. But he said Arkansas, with its access to the Mississippi River, stands to be among the top five of states doing business with the country.
Members of the governor's contingent includes his chief of staff, Michael Lamoureux, and Alison Williams, director of State and Federal Relations for the Governor.
More: You can listen to full audio of the governor's teleconference right here.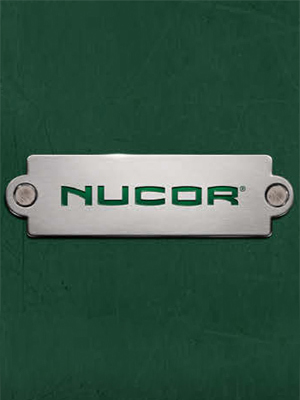 Nucor-Yamato Steel Co. said Thursday that it will announce "a significant capital investment" in Mississippi County and "the State of Arkansas." It's planning a media event for 2 p.m. Friday.
In an email, the steel manufacturer said Gov. Asa Hutchinson and Nucor Chairman and CEO John Ferriola will attend the event. J.R. Davis, the governor's spokesman, confirmed Hutchinson's plans to attend and said he'll release more details Friday morning.
Nucor, which operates steel plants near Blytheville, employs about 1,600 people in Arkansas.
Update: The company announced that it is investing $75 million to add a new manufacturing process to the plant.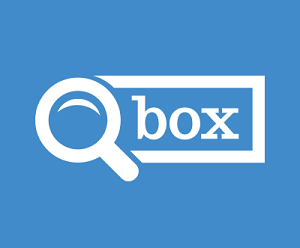 VentureBeat is reporting that Fayetteville startup Qbox has completed a $2.4 million funding round.
Qbox is a cloud-based, search database for businesses. Formerly known as StackSearch, it won the ARK Challenge accelerator in 2012.
The funding round was led by Vulcan Ventures and other funds based in Silicon Valley. Qbox is based in Fayetteville but has many California clients and maintains an office in San Francisco.
Here's a sample from VentureBeat:
Currently the startup makes it easier for companies to deploy and maintain services once they've chosen to use Elasticsearch. Developers no longer need to take time out to set up the database on top of server and storage infrastructure. Qbox has it ready to go in several locations within the Amazon Web Services, Microsoft Azure, IBM SoftLayer, and Rackspace clouds. Support is available, too. The service has attracted around 350 customers, including Nordstrom, Renault-Nissan, and Yahoo Small Business.

And there is a market in hosted databases. Elastic, the company behind the Elasticsearch database, itself acquired a hosted Elasticsearch startup, Found, earlier this year. Startup Compose, which offered hosted Elasticsearch as well as hosted versions of other databases, got acquired by IBM last month. Other competitors include Bonsai and Rackspace's ObjectRocket...

...But Qbox wants to go further than just hosting Elasticsearch. The startup has set out on building "Project Gossamer" — a front end that admins will be able to use to configure search and analytics workloads for their applications.
Read the full story here.
Qbox CEO and co-founder Mark Brandon blogged about the funding round here, and by the way, he's hiring:
Our team has been given the resources and the chance to hire the best and brightest to build an even more awesome search-as-a-service. Even with the larger team and more resources, we have not lost sight of how we got here. It remains our mission to provide the simplest deployment dashboard with the most responsive customer support in the enterprise open source space.

We can't wait for the next few months. As a teaser, we have been hard at work on what we are internally referring to as Project Gossamer. Some have seen it. For still others, it was the reason they invested. We can't say too much, but suffice to say that we will be adding to our foundation of managed Elasticsearch, making it easier for our customers to build front-end search and analytics experiences on top of their Qbox indices.
Wal-Mart, which is investing more than $1 billion in its workforce through training and raises, is now looking to cut costs.
Bloomberg reports today that "regional executives told store managers at the retailer's annual holiday planning meeting this month to rein in expenses by cutting worker hours they've added beyond those allocated to them based on sales projections."
Chief Executive Officer Doug McMillon is trying to balance a desire to improve service -- partly through increased spending on his workforce -- against investors' pressure to keep profit growing. Labor costs, which rose after Wal-Mart increased its minimum wage to $9 an hour in April, have weighed on earnings, which missed analysts' expectations last quarter. At the same time, Wal-Mart is trying to maintain low prices to fend off rivals.
A Wal-Mart spokesman tells Bloomberg that the effort to cut hours is only happening where managers have overscheduled employees and that the cuts won't affect efforts to better staff stores.
Earlier this month, Wal-Mart's quarterly earnings showed that its investments to overhaul stores are helping sales but also causing more pain on the bottom line than expected.

Latest Arkansas Business Poll
Do you think the UA board should have approved the $160M stadium expansion?