The Whispers Blog
Arkansas' breaking business news blog, with news and commentary from the Arkansas Business staff.
Send us tips.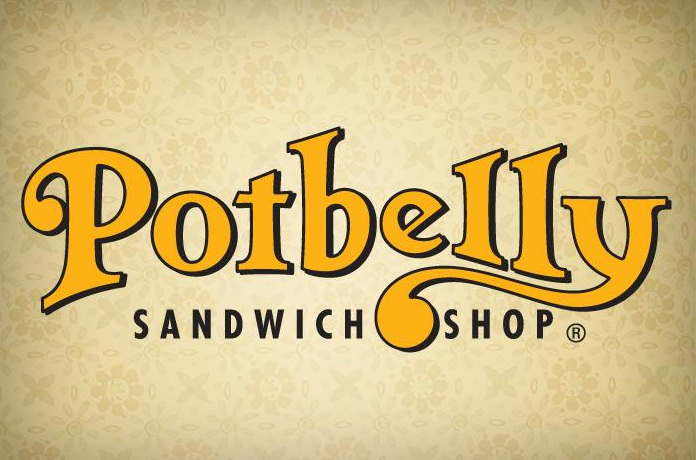 Our sister publication, Little Rock Soirée, has some restaurant news today.
The magazine says Little Rock will be the first city in Arkansas to get a Potbelly Sandwich Shop:
Owner Ryan Hamra confirms Potbelly Sandwich Shop is coming to midtown this fall! Opening at Park Avenue, 314 South University, St. 160, the sandwich chain offers a variety of sandwiches that are all served hot. Aside from delicious sandwiches, the menu will also feature soup, shakes, malts and smoothies.
The chain has locations in more than 20 states. Soirée has more here.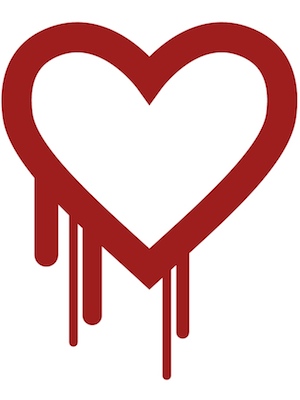 In late December when bloggers and TV show hosts recount the buzz words of 2014, no doubt "heartbleed" will occupy a place on each list. We don't yet know the full impact of the Heartbleed bug, but let's hope it's relegated to nothing more than a blip on the 2014 radar.
By now, most of us possess at least a vague familiarity with Heartbleed. Fortunately, there are folks out there who can guide us through the risks associated with it.
Little Rock "digital sherpa" Keith Crawford blogs at KnowtheNetwork.com. This week, he explains just what the bug is, and best yet...even uses illustrations. A sample:
Heartbleed is going to affect you in 2 primary ways.

Lots of password changes

Every account you have with a website that used OpenSSL should be considered compromised and you need to go change your password. Thankfully many sites are sending out emails and publishing blog posts to notify their users. This password reset is to prevent any unauthorized access (folks other than you) from logging in to the site or app just in case your password might have been exposed using Heartbleed...

Malicious Websites using a stolen "valid" certificate

Let's start with an oversimplified explanation of Secure Websites.

When you login to your bank the little lock in your browser means that your bank bought a certificate from the web trusts and is using it to encrypt your data so other folks at the coffee shop don't get a peek at your password. That security lock means 2 things: 1) you are really dealing with your bank and 2) information submitted through that webpage is secure and only visible to your bank. That is what SSL technology does in a nutshell. You can see that when that system is compromised its a big problem. Welcome to Heartbleed.
Read the full post here.
Meanwhile, Kernel is an IT security provider with offices in Springdale and metro Denver that is offering a free server test for Heartbleed. Just enter the URL of a suspected site and the service will tell you if the site is affected. Try it here.
Kernel's Justin Farmer offers up a brief summary of the virus in his Heartbleed Check blog. A sample:
If you don't know what Heartbleed is or what it really means to you, I'll briefly sum it up: Heartbleed is a vulnerability found in the technology that secures websites and tons of other communication technologies. This vulnerability allows people to snoop the memory on the web server running the website you visit. Ideally, the interested person could see passwords, user information, session information, etc. OpenSSL, the specific cryptographic software that is vulnerable, is used on about 2/3 of the Internet! The news has reported that banking sites, webmail, and practically anything with an https:// at the beginning of the web address (that's what the little padlock in front of the address means) has been vulnerable for the last 2 years. The recommended action is to change your passwords!
Read the full post here, and good luck.
The Wall Street Journal today has published a searchable database of information made public by the Centers for Medicare and Medicaid Services. The list shows total Medicare payments to doctors and other health care providers across the country, including Arkansas, in 2012.
This is the first time such information has been released this way, and the Obama administration is casting it as part its work "to make our health care system more transparent, affordable, and accountable." Doctors and other health care providers, however, aren't so happy about the data's release.
The American Medical Association, which has fought to keep the records under wraps, cautions about taking the data out of context:
"What we don't want to happen here is that patients be misinformed by raw data," said Ardis Dee Hoven, president of the AMA. "At the end of the day, what we need in this country is data that shows value, and this data isn't going to show value."
Meanwhile, the Medical Group Management Association put out a statement this morning that said while it supports "constructive release" of cost and quality data, it finds CMS' move to release physician claims data "problematic."
MGMA is troubled about the potential for unintended consequences as a result of the release of this type of data and the effect it may have on Medicare beneficiaries. This release could result in patients making decisions about their care based on faulty assumptions about physicians. Claims data are not a proxy for quality, especially when provided in isolation, from a single payer.

MGMA is also concerned about the impact on physician privacy, as releasing physician's personal financial data and National Provider Identifier (NPI) information could make providers susceptible to fraud. Physicians should have had the opportunity to review the data before it was made publicly available in order to modify or appeal any inaccuracies.
Many of those criticisms are echoed by other groups commenting for The Wall Street Journal's story accompanying the searchable database.
The story also notes that some information is missing from the CMS data, including procedures performed on fewer than 10 of a provider's patients and figures on durable medical equipment. That puts a $22 billion hole in the $99 billion spending total for 2012, the report says.
In Arkansas, the CMS data shows that the top three providers, ranked by total payments in 2012, were Little Rock Ambulance Authority ($7.3 million), Dr. Kamal Patel of Little Rock Hematology Oncology ($7.3 million) and CARTI ($6.3 million), all of Little Rock.
At least 200 providers are listed for Arkansas. Four hematology/oncology providers were listed in the top 10.
The list also shows the types of procedures the providers performed, the number of those procedures and the average payment for those procedures.
You can search the Journal's database here, and you can download all the source Excel files directly from CMS here.
4/4/2014 11:06 am
Updated 4 months ago
Comments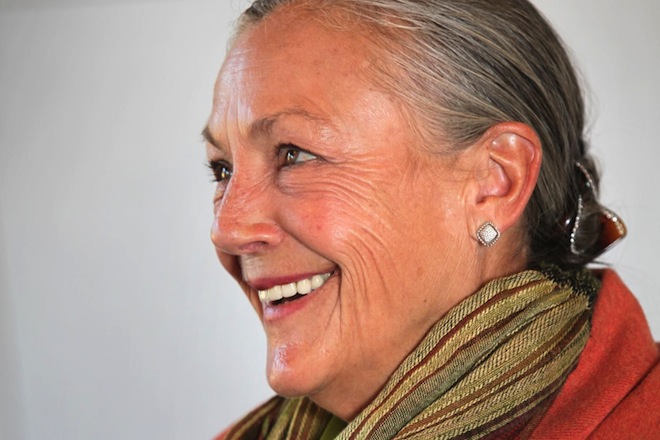 Alice Walton, the Wal-Mart Stores Inc. heiress who founded Crystal Bridges Museum of American Art in Bentonville.
The NY Post reported Thursday that Alice Walton, the daughter of Sam Walton and founder of Bentonville's Crystal Bridges Museum of American Art, is rumored to be the mystery buyer of the $70 million, "Jewel of Fifth Avenue," the most expensive co-op in New York's history.
The article said Walton "is whispered to have purchased the penthouse at 960 Fifth Ave. that belonged to the late Seagram honcho Edgar Bronfman Sr."
In March, Walton was No. 13 on the most recent Forbes list of the world's wealthiest people with an estimated net worth of $34.3 billion.
The first-ever High School Startup Weekend will roll Friday through Sunday at the University of Arkansas Clinton School of Public Service in Little Rock.
Organized by Little Rock's Noble Impact in partnership with the Clinton School, High School Startup Weekend is an official Startup Weekend event geared specifically for high-school students. In the video below, Noble Impact CEO Eric Wilson explains that the event will not be watered down because of the participants' age or lack of entrepreneurial experience.
Here's an Arkansas Business Q-and-A with Wilson about HSSW from February.
Startup Weekend, a non-profit organization based in Seattle, represents a grassroots entrepreneurial movement to launch local tech-based startup ventures over the course of a weekend. Since 2007, almost 2,000 Startup Weekend events have been held in more than 400 cities around the world. Last year, Startup Weekend events were held in Fayetteville and Little Rock.
The northwest Arkansas event included a contingent of Noble Impact students from Little Rock's eStem High School. That experience led not only to the creation of a student-founded startup, PassionPull, but to Noble Impact co-founders Wilson and Chad Williamson hatching the idea for a high-school version of Startup Weekend.
Two Noble Impact students from eStem may have a leg up on their competition -- or rather, a donut up anyway. Sophomores Sydney Brazil and Jase Burton recently launched a startup venture called The Hole Thing, a gourmet "holery" that creates specialty donut holes and other treats.
The pair currently is negotiating with Mary Beth Ringgold of Copper Grill to use the River Market restaurant's kitchen and even get their products on the dessert menu. The Hole Thing founders bring not only Startup Weekend experience but actual startup experience to this weekend's event.
"I'm really excited to be involved," Sydney said. "Knowing that I will be able to connect and help other kids who want to pursue entrepreneurship is awesome."
(Here's more from Sydney on HSSW and launching a startup.)
More than 80 students from 12 Arkansas schools in grades 9-12 will participate.
Schools participating include eStem High, Hall High, Central High, Episcopal Collegiate and Lisa Academy of Little Rock; North Little Rock High School; Maumelle High School; Fayetteville High School; Springdale Har-Ber High; the Arkansas School for Mathematics, Sciences & the Arts in Hot Springs; and Fort Smith's Southside High and Chaffin Junior High.
More coverage to come from Arkansas Business and Innovate Arkansas. In the meantime, here's more from Wilson:

Latest Arkansas Business Poll
Do you want to see professional hockey return to Arkansas?