The Whispers Blog
Arkansas' breaking business news blog, with news and commentary from the Arkansas Business staff.
Send us tips.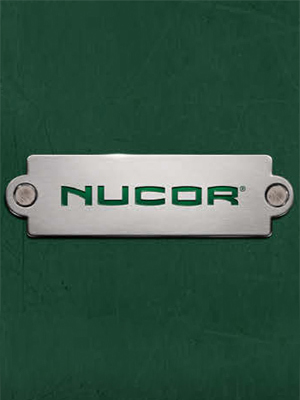 Nucor-Yamato Steel Co. said Thursday that it will announce "a significant capital investment" in Mississippi County and "the State of Arkansas." It's planning a media event for 2 p.m. Friday.
In an email, the steel manufacturer said Gov. Asa Hutchinson and Nucor Chairman and CEO John Ferriola will attend the event. J.R. Davis, the governor's spokesman, confirmed Hutchinson's plans to attend and said he'll release more details Friday morning.
Nucor, which operates steel plants near Blytheville, employs about 1,600 people in Arkansas.
Update: The company announced that it is investing $75 million to add a new manufacturing process to the plant.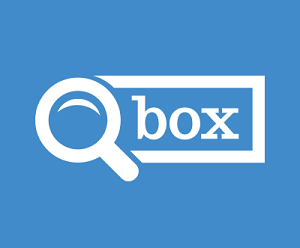 VentureBeat is reporting that Fayetteville startup Qbox has completed a $2.4 million funding round.
Qbox is a cloud-based, search database for businesses. Formerly known as StackSearch, it won the ARK Challenge accelerator in 2012.
The funding round was led by Vulcan Ventures and other funds based in Silicon Valley. Qbox is based in Fayetteville but has many California clients and maintains an office in San Francisco.
Here's a sample from VentureBeat:
Currently the startup makes it easier for companies to deploy and maintain services once they've chosen to use Elasticsearch. Developers no longer need to take time out to set up the database on top of server and storage infrastructure. Qbox has it ready to go in several locations within the Amazon Web Services, Microsoft Azure, IBM SoftLayer, and Rackspace clouds. Support is available, too. The service has attracted around 350 customers, including Nordstrom, Renault-Nissan, and Yahoo Small Business.

And there is a market in hosted databases. Elastic, the company behind the Elasticsearch database, itself acquired a hosted Elasticsearch startup, Found, earlier this year. Startup Compose, which offered hosted Elasticsearch as well as hosted versions of other databases, got acquired by IBM last month. Other competitors include Bonsai and Rackspace's ObjectRocket...

...But Qbox wants to go further than just hosting Elasticsearch. The startup has set out on building "Project Gossamer" — a front end that admins will be able to use to configure search and analytics workloads for their applications.
Read the full story here.
Qbox CEO and co-founder Mark Brandon blogged about the funding round here, and by the way, he's hiring:
Our team has been given the resources and the chance to hire the best and brightest to build an even more awesome search-as-a-service. Even with the larger team and more resources, we have not lost sight of how we got here. It remains our mission to provide the simplest deployment dashboard with the most responsive customer support in the enterprise open source space.

We can't wait for the next few months. As a teaser, we have been hard at work on what we are internally referring to as Project Gossamer. Some have seen it. For still others, it was the reason they invested. We can't say too much, but suffice to say that we will be adding to our foundation of managed Elasticsearch, making it easier for our customers to build front-end search and analytics experiences on top of their Qbox indices.
Wal-Mart, which is investing more than $1 billion in its workforce through training and raises, is now looking to cut costs.
Bloomberg reports today that "regional executives told store managers at the retailer's annual holiday planning meeting this month to rein in expenses by cutting worker hours they've added beyond those allocated to them based on sales projections."
Chief Executive Officer Doug McMillon is trying to balance a desire to improve service -- partly through increased spending on his workforce -- against investors' pressure to keep profit growing. Labor costs, which rose after Wal-Mart increased its minimum wage to $9 an hour in April, have weighed on earnings, which missed analysts' expectations last quarter. At the same time, Wal-Mart is trying to maintain low prices to fend off rivals.
A Wal-Mart spokesman tells Bloomberg that the effort to cut hours is only happening where managers have overscheduled employees and that the cuts won't affect efforts to better staff stores.
Earlier this month, Wal-Mart's quarterly earnings showed that its investments to overhaul stores are helping sales but also causing more pain on the bottom line than expected.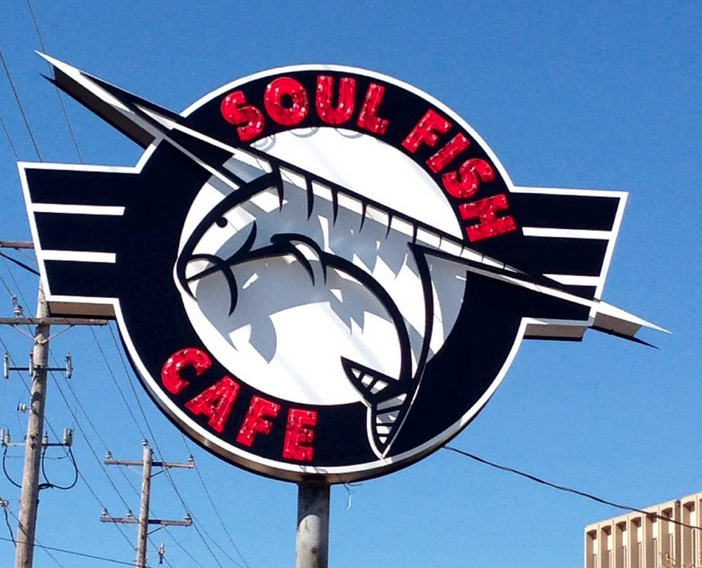 Soul Fish Cafe, the Memphis favorite that specializes in Southern comfort food, is expanding to Little Rock, its owners confirmed to our sister publication, Little Rock Soiree.
Co-owner Raymond Williams told Soiree that renovations will begin in the old Dundee retail space at 308 Main Street in the next few weeks. He hopes to open in Little Rock by early next year.
"We feel very comfortable in Little Rock. It's set up a lot like Memphis, it's a river city, and the downtown area is exploding right now. There's a ton of stuff going on, it has such a great feel and it seems like a really good fit for us," Williams said.
The Little Rock restaurant will represent the fourth Soul Fish Cafe, which currently has three locations in Memphis. Awaiting downtown Little Rock diners are Southern staples such as fried catfish, collard greens, po-boys, smoked pork chops and chicken and more.
Plus, Williams plans to offer local craft beers from Little Rock-area microbreweries. Is it too soon to make a reservation?
Despite laying low since graduating its 2014 classes, the ARK Challenge tech startup accelerator will continue.
The accelerator program is definitely coming back for more installments of its startup boot camps, promised Tom Dalton, director of the Innovate Arkansas program that administers the ARK for Winrock International.
In 2014, the ARK held its third installment in Fayetteville and its fourth in Little Rock. The first two installments of the program were held in Fayetteville and federally funded. Versions III and IV were funded through state and private sources.
In central Arkansas, the torch has been handed to the Innovation Hub, an IA partner based in Argenta. The Hub and the Iron Yard coding school, which this year launched a River Market campus, are planning an accelerator for central Arkansas. But the ARK Challenge brand will continue, Dalton said, regardless of whether it returns to Little Rock.
"We like the brand; we're gonna continue to do it," he told Arkansas Business. "It just may not take the same shape and form it did before."
Dalton said the ARK could come back to central or northwest Arkansas and could even expand to other parts of the state.
Innovate Arkansas officials are considering different formats, including "intrapreneurship" boot camps within Arkansas corporations.

Latest Arkansas Business Poll
What do you think of Wal-Mart bringing back its store greeters?