The Whispers Blog
Arkansas' breaking business news blog, with news and commentary from the Arkansas Business staff.
Send us tips.
The Log Cabin Democrat in Conway and KARK-TV, Channel 4, have each reported word of an unknown number of layoffs at publicly traded data services company Acxiom Corp. of Little Rock.
Two weeks ago, the Cabin reported 13 layoffs companywide. And on Monday, the newspaper cited sources that said more layoffs were taking place this week. Yesterday, KARK Managing Editor Greg Yarbrough tweeted that the company confirmed that there have been layoffs, but it wouldn't say how many.
Arkansas Business didn't get much more from an Acxiom spokesman, who told Sean Beherec late yesterday that:
We constantly evaluate ways to increase efficiencies, sharpen the focus on our core business and deliver outstanding service to our clients. The recent changes in our workforce are a result of that process along with the normal course of doing business in a fast-paced, ever-evolving environment.
The spokesman said there would be "no further comment."
Acxiom (Nasdaq: ACXM) employs more than 5,000 people worldwide.
In February, the company reported a 72 percent decline in third-quarter net income as it exited one part of its business and ramped up another.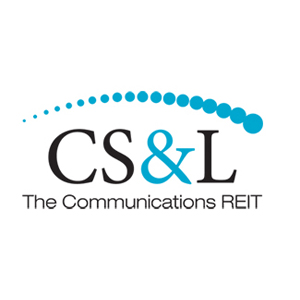 As we reported Friday, Windstream Holdings Inc. of Little Rock has officially spun off its real estate and copper assets into a real estate investment trust called Communications Sales & Leasing Inc.
The shares of the publicly traded REIT began trading today on the Nasdaq exchange under the ticker symbol CSAL. It also joined the S&P 400 Midcap Index.
As of about 10:20 a.m., the stock was trading at about $28.27 after opening at $28.44.
Meanwhile, shares of Windstream (Nasdaq: WIN) are trading down more than 14 percent to $10.47 per share.
The REIT was originally announced last July, before the sudden departure of Windstream CEO Jeffery Gardner in December. The spinoff was delayed slightly; it was originally expected to be completed in the first quarter.
Under previously announced terms, Windstream distributed about 80.1 percent of CS&L shares to investors who bought Windstream stock by the closing bell on Friday.
Windstream shareholders retained their Windstream shares and received one share of CS&L for every five shares of Windstream held.
Windstream CEO Tony Thomas talked about the spinoff with Sean Beherec in a story we published earlier this month.
Grab your popcorn. CinemaCon 2015 will have an Arkansas flavor.
The big event rolls later this month in Las Vegas, and CinemaCon is just what the name suggests: fanboy central for the movies.
This year, three Arkansas firms will have exhibits at the CinemaCon trade show: Power Technology Inc. of Alexander; Weldon Williams & Lick of Fort Smith; and Klipsch of Indianapolis and Hope.
The trade show part of CinemaCon runs April 21-23.
Power Technology, an Innovate Arkansas client firm, manufactures laser products including the new Illumina laser projection system that it hopes will change the way we see movies.
WWL is a leading "security printing" provider: custom tickets, parking permits, roll tickets (including the kind used at movie theaters) and more.
Klipsch, of course, is the legendary manufacturer of speakers launched in Hope in 1946. Its corporate headquarters has moved to Indianapolis, but its manufacturing remains based in Hope.
PTI will be there to market Illumina to movie projection manufacturers such as IMAX and theater owners. (More on that here.)
Jill Escol, a spokesperson for Klipsch, told us that the speaker giant has presented at CinemaCon for as long as she can remember. Klipsch provides audio for about half the theaters in the U.S., she said.
Meanwhile, no word from Williams Weldon & Lick, but our guess is that it provides many of the tickets that get torn in U.S. theaters.
Movies likely are headed down a path that leads to laser projection. Lasers provide more light, better pictures and are more efficient. Power Technology is hoping to be the company that brings laser projection to theaters worldwide. That journey starts later this month.
One day, movie-goers could hand the usher a ticket printed in Arkansas, and enter a cinema to watch a laser-projected movie delivered on technology created in Arkansas while listening to a soundtrack courtesy of speakers made in Arkansas.
Now, if we can just lure more filmmakers to Arkansas ...

Latest Arkansas Business Poll
What do you think about the construction and improvement plans for Main Street in downtown Little Rock?