The Whispers Blog
Arkansas' breaking business news blog, with news and commentary from the Arkansas Business staff.
Send us tips.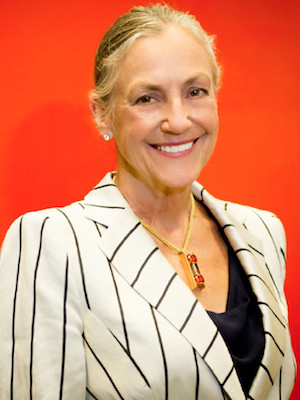 Alice Walton and other Walton family members rank high on the Forbes list of the world's 500 richest people.
Nine billionaires with Arkansas ties find themselves on the most recent Forbes 500 list of the world's richest people, released this week.
Microsoft's Bill Gates, whose worth is estimated at $79.2 billion, tops a list which includes six members of the Walton family.
Also making the top 500 were Jerry Jones, who used to live in North Little Rock and now owns the Dallas Cowboys, and Fred Smith, the FedEx founder.
Here are the billionaires on the 2015 Forbes 500 with strong Arkansas ties:
No. 9: Christy Walton and family, net worth of $41.7 billion (up from $36.7 billion in 2014). Christy Walton, of Jackson, Wyoming, is the widow of John Walton, son of Wal-Mart founder Sam Walton.
No. 10: Jim Walton of Bentonville, youngest son of Sam Walton, $40.6 billion (up from $34.7 billion).
No. 11: Alice Walton of Millsap, Texas, daughter of Sam Walton and founder of Bentonville's Crystal Bridges Museum of American Art, $39.4 billion (up from $34.3 billion).
No. 12: S. Robson "Rob" Walton of Bentonville, oldest son of Sam Walton, $39.1 billion (up from $34.2 billion).
No. 225: Stanley Kroenke of Columbia, Missouri, husband of Wal-Mart heiress Ann Walton Kroenke and owner of Kroenke Sports Enterprises, which includes the St. Louis Rams of the NFL, the Denver Nuggets of the NBA and the Colorado Avalanche of the NHL, $6.3 billion (up from $5.6 billion).
No. 265: Ann Walton Kroenke of Columbia, Missouri, older daughter of Bud Walton, Sam Walton's brother and early business partner, $5.6 billion (up from $4.8 billion).
No. 341: Nancy Walton Laurie of Henderson, Nevada, younger daughter of Bud Walton, $4.7 billion (up from $4.1 billion).
No. 393: Jerry Jones, Dallas, owner of the NFL's Dallas Cowboys, $4.2 billion (not on the 2014 list).
No. 435: Fred Smith, founded what would become FedEx in Little Rock in 1971, $3.9 billion (not on the 2014 list).
Other Arkansas figures outside the top 500:
Investment banker Warren Stephens, ranked No. 628 with $2.9 billion.
Johnelle Hunt, co-founder of J.B. Hunt Transport Services of Lowell, ranked No. 810 with $2.3 billion.
John Tyson, chairman of Tyson Foods Inc., ranked No. 1,500 with $1.3 billion.
See the full list here.
Arkansas Business news partner THV 11 News reports that Maumelle police have closed that murder-suicide case from last weekend involving University of Arkansas at Little Rock professor James Wilbanks:
Preliminary autopsy reports have confirmed that a UALR professor committed suicide in a double murder-suicide incident in Maumelle.

According Capt. Jim Hansard with Maumelle police, preliminary findings from the Arkansas State Crime Lab revealed that James Wilbanks committed suicide. Police are not looking for any suspects in the case.
Wilbanks' wife Tatiana, and his sister, Elizabeth, were also found dead when emergency crews responded to a fire Friday night at the Wilbanks home on Auriel Circle. Police recovered a gun from the scene. All three had gunshot wounds.
The Arkansas Times reports that investigators found little to explain the killings.
James Wilbanks was a professor in the UALR College of Business, and had written a commentary piece for Arkansas Business in October. On Saturday, Jane Wayland, dean of the college, released this statement:
"We do not know the facts and circumstances of this tragic incident, and we are very saddened and shocked. We do know that Dr. Wilbanks was an accomplished researcher and professor of management. Our thoughts and prayers go out to their family and friends."
Update: More from the Associated Press:
Maumelle police say a preliminary autopsy report has confirmed a college professor killed his wife and sister before setting their shared home on fire and committing suicide.

Police spokesman Capt. Jim Hansard says police aren't seeking suspects in the slayings and that the investigation is now closed. There is no known motive in the killings.

Firefighters on Friday discovered the bodies of 41-year-old James Wilbanks; his 27-year-old wife, Tatiana "Tanya" Wilbanks; and his 31-year-old sister, Elizabeth Wilbanks at a Maumelle home. All three had gunshot wounds to the head. Two dogs also were found shot to death.

Hansard says investigators found a lighter and handgun near James Wilbanks' body.
It's that time of the year again. A time when Arkansas legislators, lobbyists, media and other political animals set aside their partisan differences and celebrate love. Below, a sampling of today's #ARLEGValentines, updated throughout the day.
And if this romantic day finds you in a wistful mood, you can look back on #ARLEGValentines of years past here and here.
Sure, there was a football game. But there was also a big marketing blitz playing out on TV screens across the country on Sunday.
We're talking about those 30-second gems that aired during the Super Bowl, which is likely to be the most-watched Super Bowl ever. Danny Koteras, the creative director for Little Rock advertising agency Stone Ward, watched all of Sunday's ads so you don't have to, and talked to THV 11's Ashley Blackstone about the best and worst the night had to offer.
You can click here to watch the full segment, which appeared on THV 11 This Morning.
Koteras' favorite spot? That epic Mophie ad. And the one that didn't ring his bell? That tear-jerking Budweiser puppy spot.
In case you were wondering, NBC sold out of Super Bowl ad space in the nick of time, just a few days before the big event. In 2014, Fox sold out by December 2013. But NBC charged a prettier penny for this year's 30-second clips: $4.5 million.
New Arkansas Insurance Commissioner Allen Kerr has been a busy man since taking over the post as part of Gov. Asa Hutchinson's administration.
That's included fielding a lot of calls and questions about Arkansas Funeral Care in Jacksonville.
Kerr, in a news release this afternoon, said
the Arkansas Insurance Department has fielded approximately 700 calls in just four days from consumers with concerns and questions about prepaid funeral benefits contracts they have with Arkansas Funeral Care, LLC of Jacksonville, Arkansas. Following the funeral home's surrender of its license to the Arkansas State Board of Embalmers and Funeral Directors on January 23, 2015, Kerr signed an order suspending the funeral home's permit to provide funeral services and funeral merchandise in prepaid funeral benefits contracts, often referred to as pre-need contracts or plans.

"My staff is responding to this volume of calls as quickly as possible," said Kerr. "I appreciate your patience as we go through the records we seized on Monday. The Department is taking a methodical approach to its investigation prior to the hearing which is scheduled for February 11, 2015. I am confident any consumer who calls the Department about this matter will receive a call back," Kerr stated.
Kerr said the department doesn't think any of the prepaid policies are in jeopardy. He said families with claims on or before Feb. 11 should contact the department's Prepaid Funeral Benefits staff for help in finding a substitute funeral provider.
Arkansas Business reported on Jan. 16 about a complaint filed against the funeral home by a former empoyee who alleged "blatant disregard for the dead" at the business.
The Arkansas State Board of Embalmers & Funeral Directors later voted for an emergency suspension of the funeral home's licenses and the license of its manager, LeRoy Wood, after an inspector testified that she was "taken aback" by the conditions under which bodies were being held.
Earlier this week, the Insurance Department also suspended the funeral home's permit to provide the pre-need contracts. And of course the lawsuit have begun.

Latest Arkansas Business Poll
Should the U.S. end the embargo against Cuba?