The Whispers Blog
Arkansas' breaking business news blog, with news and commentary from the Arkansas Business staff.
Send us tips.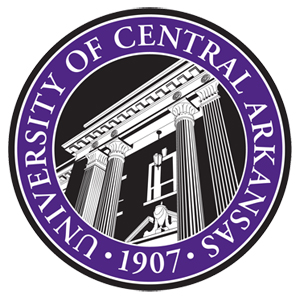 Earlier today we posted the complete list of nearly 40 people who applied for president of the University of Central Arkansas.
UCA spokeswoman Christina Madsen emails this afternoon to provide the list of eight finalists who will interview with the search committee next week in Dallas.
Those finalists are:
Kevin Bailey (Pensacola, Florida), vice president for student affairs, University of West Florida.
Houston Davis (Roswell, Georgia), interim president of Kennesaw State University, Georgia.
Len Frey (Jonesboro), vice chancellor for finance and administration at Arkansas State University, Jonesboro.
Nagi Naganathan (Toledo, Ohio), professor and dean of engineering, University of Toledo, Ohio.
Darrell F. Parker (Cullowhee, North Carolina), dean and professor of economics, College of Business, Western Carolina University, North Carolina.
Charles Patterson (Statesboro, Georiga), interim president of Georgia Southwestern State University.
Dennis Shields, chancellor, University of Wisconsin-Platteville.
Doris Tegart, interim president, Bellarmine University, Florida.

As we previously noted, the committee will interview the applicants Oct. 19-20 in Dallas, which Madsen said is a "central location with easy airport access for the candidates." After that, the committee aims to have three to four finalists to conduct on-campus interviews.
Madsen said the goal is to have a new president in place at the beginning of the year.
Gov. Asa Hutchinson held a news conference today ahead of a six-day trip to China, during which he'll promote the state's rice and poultry industry.
But much of the news conference was taken up questions about GOP presidential nominee Donald Trump, his comments about women in a recently released "Access Hollywood" video from 2005, and allegations of sexually inappopriate behavior reported by The New York Times.
Hutchinson, like other state and congressional Republican leaders, has condemned Trump's comments but says he'll vote for him as president.
Here's a transcript of Hutchinson's comments on Trump during today's news conference:
Hutchinson: "I'm troubled by all the rhetoric. I'm troubled by the statements that have been made by Donald Trump in terms of women in past decades. I am not following the current discussions that closely as I prepare for this trip of China and, as I have said, I think we do have two candidates that are both flawed and the American public just has to evaluate it.
"My evaluation is on the big picture items, on where our economy goes, where we are in fighting ISIS, in terms of the Supreme Court. And I also hope that both candidates can, in the third debate, as we get ready for that, concentrate on the serious issues that really effect the American public."
Question: "Is there ever a point where it's a deal-breaker in terms of the party nominee and his behavior? I mean, his conduct seems to be moving to a point where it's very difficult — and we've seen other Republicans leaders say, 'This is the point where I get off the wagon.'"
Hutchinson: "You don't know what the future holds, so I'm not going to comment on that. You know, you just have to evaluate the campaign day by day. I think you can also ask a question for every candidate, 'Is there a deal-breaker out there?' How many emails have to be destroyed? How many investigations have to be concluded with question marks? How many comments have to come out from one campaign in reference to religious institutions that raises concerns? So you could argue that there could be deal-breakers on both sides.
"So, you know, I supported, as you know, Marco Rubio. I supported Mike Huckabee. But I also pledged, as many people did, to support the nominee of the party. There's a reason you engage in that. And so these are tough times, campaigns bring out sometimes not the best of people. And so, sure, there's a line that's always crossed. But you vote for a team and in this instance, I look at the future direction of the country and I've made my decision."
Later in the news conference, another exchange:
Question: "Just to be clear, do you believe that the actions that Donald Trump described in that video would be sexual assault if it happened?"
Hutchinson: "Yes. Yes."
Question: "That not enough to concern you enough to consider not supporting him."
Hutchinson: "I've already articulated my view on that. Regretfully, Donald Trump says things. And, you know, as you said, 'If they were true, would they be?' We don't know whether that's true or not. He's making a statement. But it is very disappointing — it's unconscionable. You don't have that kind of language in a locker room or in a private context. We need to respect and uplift women, including — well, all aspects. And that's not doing that in that language."
Question: "I would like to follow up with that. It's not just that it's language now, with the news story coming out that women are saying that he actually acted on the things that he was previously talking about. So going back to someone else's question, should those women who were quoted in the New York Times story be believed about what they're describing as sexual assault?"
Hutchinson: "I have not looked into that. I don't know the details of that. The public has to weigh that. I think some of these are multiple decades old. That does not necessarily make a difference. You know, I think that you've got women that's making complaints of sexual inappropriate conduct on both sides of the fence, and you could ask the same question; 'Should Juanita Broaddrick be believed? Should the other women that have raised issues be believed?' And as a person, I take all those allegations very seriously. But in the context of a political campaign, it gets very muddy. And so the American people just have to decide those issues."
10/5/2016 01:31 pm
Updated 1 year ago
Comments
Tyson Foods Inc. executives told investors at the Barclays Global Consumer Staples Conference last week that the company is aiming for single-digit growth in fiscal 2017.
The publicly traded meat processor (NYSE: TSN) said it plans to use the proceeds to invest in its beef, chicken and pork businesses through organic growth or acquisitions.
"As stated on our last earnings call, our adjusted earnings guidance for fiscal 2016 of $4.40-4.50 per share is 40 percent more than last year and represents a four-year compound annual growth rate of approximately 22 percent, and we're confident we can achieve high single-digit growth in fiscal 2017," Tyson CEO Donnie Smith said in a news release.
The company also said its "Core 9" product lines — which include brands called Tyson, Jimmy Dean, Hillshire Farm, Ball Park, Wright, Aidells and State Fair — are "growing and gaining momentum."
"We continue to outpace retail food and beverage," Tyson Foods President Tom Hayes said. "Tyson Core 9 is leading in volume performance among the top 10 consumer packaged goods retail food manufacturers, and Tyson Foods is one of only three companies to show growth in the latest quarter. We're growing sales volume, sales dollar sales and market share."
Tyson acquired many of the brands through the $8.5 billion acquisition of Hillshire Brands of Chicago in 2014.
Smith touted Tyson Foods' return to shareholders, saying the company increased dividends and share repurchases totaling 31 million shares in the previous 12 months through Aug. 8. But he also said the firm would reinvest in the company, including through acquisitions.
"Beyond dividends and share buybacks, we'll use our substantial cash flows to invest in our business or make strategic acquisitions," Smith said.
Hayes also told investors that the company's financials have also been bolstered by an effort to trim $1 billion in inefficiencies, according to Global Meat News.
In August, Tyson Foods reported third-quarter net income of $484 million, up 41 percent from the same quarter last year, and raised estimates for the fiscal year amid strong performance across its divisions:
The company raised its full-year earnings per share guidance to $4.47 to $4.57, with sales of about $37 billion. For fiscal 2017, the company expects sales to rise 1 percent as volume increases.

"We expect our high-level performance to continue and are raising full year fiscal 2016 earnings guidance," Smith said. "Following record earnings this year, we intend to build on our momentum to generate more growth in fiscal 2017."
The company also said then that it would launch Tyson Naturals, a new value-added chicken line, later that month, and that it planned to open an e-commerce division in the fall.
Caterpillar Inc. confirmed Thursday that it laying off 60 people at its motor grader manufacting plant in North Little Rock.
Arkansas Business news partner THV 11 News reported Thursday that the company it notified 50 full-time Caterpillar employees and 10 agency workers of their terminations.
Penny Wu, a company spokesman, said the move comes as the motor grader manufacturer aims to "align production with demand." The layoffs will take place by Monday.
"Caterpillar understands this decision is difficult for the impacted workers and their families, but these actions are necessary to position the company for long-term success," the company said in a statement.
In April, the company lowered its 2016 sales and earnings outlook amid revenue declines that hurt quarterly profit.
The facility produces eight motor grader models. Production began at the plant in October 2010.