The Whispers Blog
Arkansas' breaking business news blog, with news and commentary from the Arkansas Business staff.
Send us tips.
I'll be brief. There's this report making the rounds that University of Arkansas football coach Bret Bielema is in "serious talks" with the folks at Nebraska to talk to the top coaching job there.
There are others better to suited than me to weigh in on how legit that report is. But what I can tell you by looking at our website analytics is that people are suddenly interested in Bielema's UA contract details.
So here they are, including our summary of its key points. You can also download a copy right here (PDF).
Also: One of our resident sports gurus, Lee Hogan, notes that Bielema's buyout is $2.5 million, $2 million starting Jan. 1.
And: Here's my friend and your's, Doc Harper, weighing in on all this.
For good measure, Bielema has offered a few thoughts as his name is tossed around the rumor mill.
Sitting in Indianapolis recruiting for 2015. This city has been great in my coaching career. Best wishes to Wisco coming back to Champ Game!

— Bret Bielema (@BretBielema) December 3, 2014
Has been a good start this week in recruiting for the future at #Arkansas Excited to be headed to a bowl and momentum into 2015! #WoooPig

— Bret Bielema (@BretBielema) December 3, 2014
Oh, and now here's this: #AllHog. I gotta get back to work.
Talked to Bret Bielema and he said he's not going to Nebraska and that he's all Hog.

— Chris Low (@ClowESPN) December 3, 2014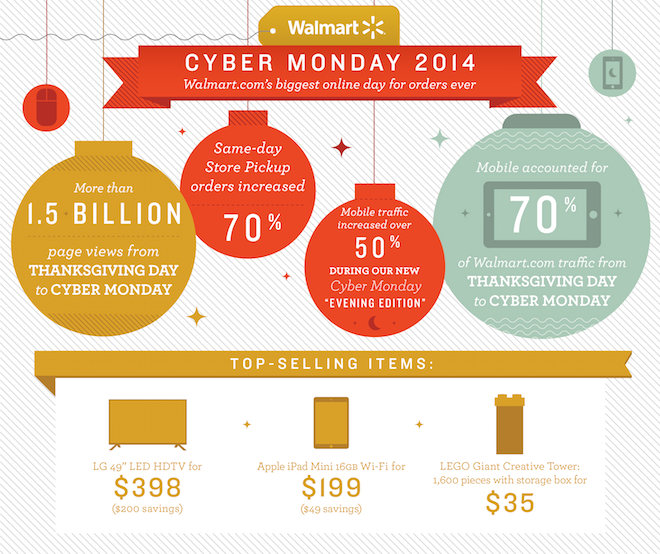 Wal-Mart Stores Inc. of Bentonville says its website got 1.5 billion page views between Thanksgiving and Cyber Monday, with 70 percent of that coming from mobile devices.
Wal-Mart Stores Inc. of Bentonville says Cyber Monday was its biggest day ever for online orders.
The world's largest retailer reported more than 1.5 billion page views by customers between Thanksgiving and Cyber Monday. Mobile devices were said to account for 70 percent of traffic.
"We worked hard to bring amazing deals to our customers on Cyber Monday and they responded by driving our Cyber Monday volume to a new all-time high," Fernando Madeira, president and CEO of Walmart.com, said in a news release.
The retailer said its traffic grew in the evenings as it offered Cyber Monday Evening Edition.
In a clear swipe at Amazon, Wal-Mart offered free same-day pickup at its stores on 100 Cyber Monday deals. The retailer said its same-day pickups increased 70 percent from last year for its biggest day ever.
Some of the top-selling items were:
Apple iPad mini 16GB
PlayStation 4 500GB console bundle with "Lego Batman 3: Beyond Gotham" and "LittleBigPlanet 3"
Nintendo 3DS XL New "Super Mario Bros. 2" Limited Edition Handheld
Xbox One "Assassins Creed" Unity Bundle
LG 49-inch LED HDTV
Skywalker Trampolines 12-foot round trampoline
LEGO Giant Creative Tower
Early Black Friday results from Wal-Mart showed more than 25 million people downloaded its Black Friday ad, and 20 million customers used the local stores map on the website.
On Friday, Laura Phillips, the company's senior vice president of merchandising, said Thanksgiving Day was the second-highest day its had in online sales, only trailing totals from Cyber Monday in 2013. It looks like it's No. 3 now.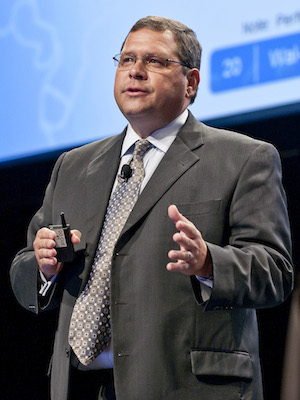 Duncan Mac Naughton is reportedly out as chief merchandising officer for U.S. stores of Wal-Mart Stores Inc. of Bentonville. Mac Naughton was said to have left to "pursue new opportunities."
Just days before Black Friday, the world's largest retailer has lost its chief merchandising officer for U.S. stores.
Various media outlets, including the The Wall Street Journal, are reporting that Duncan Mac Naughton has stepped down at Wal-Mart Stores Inc. of Bentonville.
Here's what The Wall Street Journal reports:
The chief merchant plays a key role at any store chain, deciding on retailing strategy and choosing which products to promote to drive sales. Along with the rest of Wal-Mart's U.S. division, Mr. Mac Naughton has struggled to boost sales during two straight years of declining shopper traffic.
Wal-Mart did break a seven-quarter streak in the third quarter of 2014 to post a 0.5 percent increase in revenue at stores open at least a year.
In a memo to company associates Tuesday, CEO of Wal-Mart U.S. Greg Foran did not name a successor, citing an "opportunity to get closer to the merchandising organization."
Mac Naughton was named chief merchandising officer for U.S. stores in 2011. He joined Wal-Mart in 2009, as chief merchandising officer for Wal-Mart Canada. He was named executive vice president for merchandising for Wal-Mart U.S. in 2010.
They've made their list and checked it twice. Consumer Reports has released its annual Naughty & Nice List, and it features a couple Arkansas-based companies, one on each list.
On the naughty side was Dillard's Inc. of Little Rock. Here's what Consumer Reports had to say:
The department store won't give price adjustments as a matter of policy, for either online or in-store purchases.
On the nice side was Sam's Club, which is owned by Wal-Mart Stores Inc. of Bentonville. Here's what Consumer Reports said:
Wal-Mart's warehouse club has a novel guarantee on its perishables — fresh meat, produce, and baked goods. If members don't love the food, the chain will refund double their money or exchange the product and still refund the purchase price.
This was the fifth year Consumer Reports has released its Naughty & Nice list ahead of the holiday shopping season, and this wasn't the first time an Arkansas-based company has been included.
Wal-Mart made the list last year on the nice side for bringing back its layaway program.
For more on the 2014 list, click here.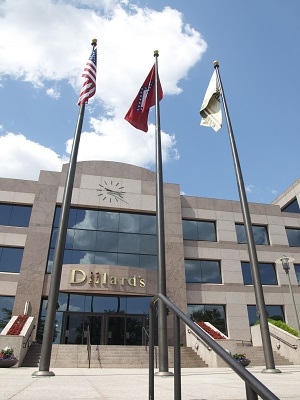 One of the investors of Dillard's Inc. of Little Rock is advising the company to split into a publicly traded real-estate investment trust and an operating company.
The Wall Street Journal reports that Marcato Capital Management LP made the push after Caesars Entertainment Corp. proposed a similar split:
Marcato, which has a 4.9 percent stake in the Little Rock-based company, said it thinks Dillard's could "unlock tremendous value" were it to pursue such a strategy, noting that in recent months several major companies with significant real-estate holdings have disclosed plans to consider a REIT structure in their strategies.

Dillard's shares climbed 8.5 percent in recent trading.
And as of this writing (around noon), Dillard's shares (NYSE: DDS) are up about 11 percent.
You can see Marcato's presentation on a Dillard's REIT right here (PDF).
There was no comment from the company in the Wall Street Journal article, which stated a spokesman was not "immediately available." Dillard's declined comment when contacted by Arkansas Business.
You'll remember that in 2011, Dillard's announced plans to create a REIT as a subsidiary of the company. In an Oct. 6, 2011 filing, Dillard's said it created the REIT "in order to enhance its financial flexibility by providing additional sources of liquidity." The company transferred about $135 million of assets into the REIT.
Right now, Dillard's — a $6.5 billion company — operates 278 Dillard's department store and 20 clearance centers in 29 states.
We've been hearing a lot about REIT's in Arkansas this year.
Windstream Holdings Corp. of Little Rock announced over the summer it would spin off certain assets, mainly its fiber and copper network, into a publicly traded REIT in an attempt to lower its debt by $3.2 billion.
More: Windstream Spinoff Hits Dividend Even More Than You Think
Meanwhile, the Wall Street Journal reports that Sears Holding Corp. is also looking into spinning off as many as 300 of its 712 company-owned stores. The Sears case is among several Marcato cites in its presentation urging Dillard's to spin off its own REIT.

Latest Arkansas Business Poll
Are you happy with Arkansas ethics reform as approved by voters in November?