Sam Alley
VCC
City: Little Rock
Category: Business Executive of the Year
Year: 2013
Sam Alley followed in his grandfather's professional footsteps when he set his sights on becoming a contractor. "I enjoyed seeing landmarks, and I enjoy building landmarks," Alley said.
At the age of 14, his path took an international turn involving a new country on a new continent and a new language as the family moved from the West Bank to North Little Rock.
Working at his father's grocery store provided daily opportunities to work on mastering English while advancing through school. Perseverance and hard work served him well in the classroom and throughout his 33-year career in the construction business.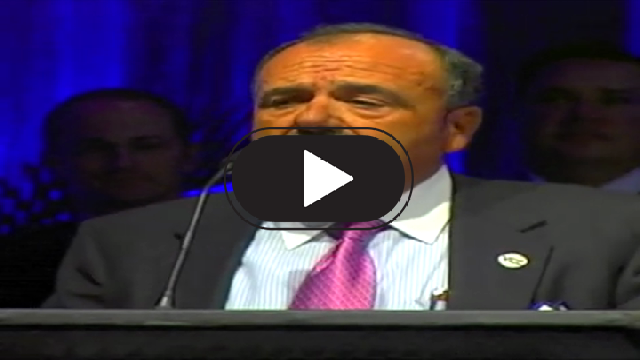 (YouTube: Click here to view this video on YouTube.)
Alley joined Little Rock's Pickens-Bond Construction Co. as a project manager in January 1979 after graduating from the University of Arkansas with a civil engineering degree.
When the powerhouse regional contractor cratered during the S&L crisis, Alley teamed with his mentor Gus Vratsinas and Ed DeMoss, two other Pickens-Bond alumni, in March 1987 to form Vratsinas Construction Co.
Launched with the trio's know-how and a $100,000 investment from Alley's father, the company has grown into a coast-to-coast concern with regional offices in Tampa, Fla.; Atlanta; Dallas; McAllen, Texas; Phoenix; and Irvine, Calif.
Today's VCC generated revenue of $450 million in 2011, putting it at No. 24 among Arkansas' largest private companies. Its staff of 270 includes 35 managers. The company has established a track record of investing in technology to sharpen efficiency and manage the overhead to keep costs down.
"We have no debt, zero debt," said Alley, who succeeded Vratsinas as chairman and CEO. "That philosophy has helped us survive the downturn in the economy."
The 56-year-old exec is particularly proud of VCC's ability to develop talent that facilitates promotion largely from within its own ranks.
"Every person in our company is a marketing person," he said. "In our business, it's all about people."
Alley said that taking care of the basics was essential for the company's prosperity.
"Don't become complacent," he said. "That's when you make mistakes. If you remember and practice the fundamentals, you will continue to be successful."