Edafio Technology Partners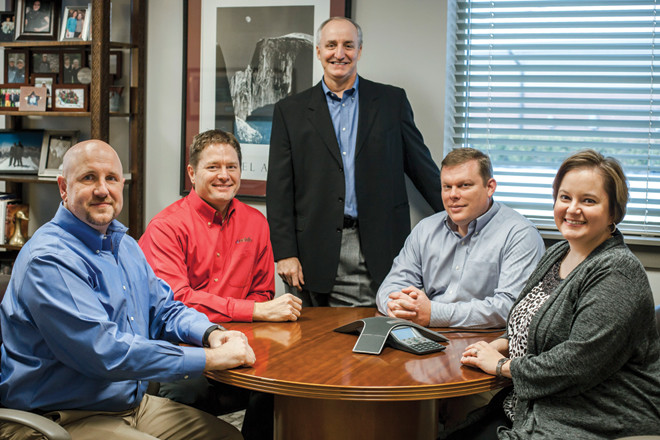 City: North Little Rock
Category: Category I (1-25 Employees)
Year: 2014
Businesses need to keep data secure and tech devices running efficiently, but hiring employees just for that purpose can be prohibitively expensive. Edafio Technology Partners provides a cost-effective solution to keep businesses running smoothly.
Since it opened in Little Rock in 1997, Edafio has provided information technology support exclusively to Arkansas-based businesses.
"Little Rock is a small community, Arkansas is a community, and being a native of Arkansas, I know many of my clients or know someone who knows them," President Keith Woodruff said.
Edafio's strengths include a commitment to client success, a one-team approach internally and with clients, the quality of its engineers, being locally owned and being committed to Arkansas.
The biggest challenge facing Edafio, whose 25 employees include 22 engineers, is finding and hiring enough IT engineers to keep up with client demand. Edafio seeks employees who share the company's core values and have strong technical skills and the ability to establish relationships with clients.
Woodruff expects to open an office in northwest Arkansas by the end of the year. "We see and know that it's a really fast-growing and booming part of our state, and we want to be part of it," Woodruff said.
Woodruff, who has 28 years of IT experience, including stints with IBM and Acxiom, said the change to a small business was a welcome one. "There's a lot less politics. I can do things and feel and see where it works and where it doesn't work, and make adjustments quickly," he said.
Edafio is small enough that he can see the results of the company's efforts — and seeing those results is very rewarding, Woodruff said.