Haag Brown Commercial Real Estate & Development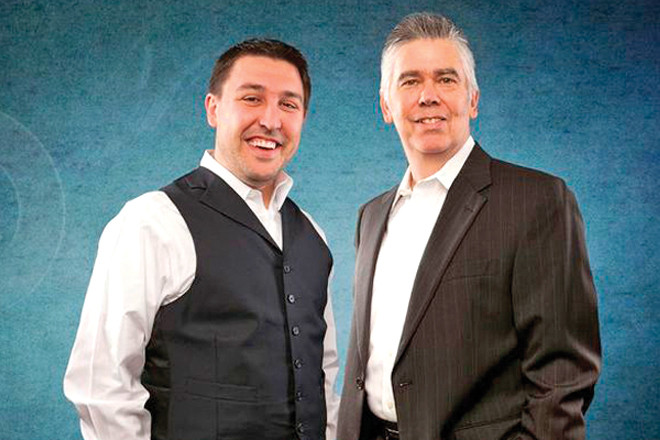 City: Jonesboro
Category: Category I (1-25 Employees)
Year: 2014
Youthful energy and seasoned know-how fuel the cutting-edge growth at Haag Brown Commercial Real Estate & Development. The Jonesboro firm's brokerage business alone topped $60 million in 2013, up from $43 million in 2012.
At the heart of the eight-member team are co-owners Greg Haag, 54, and Josh Brown, 30, who launched the company in 2010. Haag is a 30-year veteran with a roster of regional projects to his credit. Brown began making his mark as a commercial real estate broker in 2007.
"He's way more concerned about doing something stupid instead of something brilliant," Brown said of his partner's insightful leadership.
"Businesswise, we've been blessed to be a part of several high-profile projects," Haag said.
"Our expertise is bent toward retail. We're opportunity-driven when it comes to office and industrial deals, especially as it relates to our development business."
The company has led the commercial redevelopment of the Northeast Arkansas Fairgrounds and been in the forefront of a string of projects along Jonesboro's northeastern corridor, anchored by the new NEA Baptist Medical Center campus.
The firm has developed a proven track record of choosing and successfully marketing projects with well-honed proposals backed with an architect and an on-staff graphic designer.
Many a corporate real estate director has been won over by the unsolicited packages, which highlight a site that meets a company's specifications and crunch the dollars of making the deal happen.
"We do the first three steps of legwork," Brown said. "...Our batting average is so high on projects we land because of this. It skips so many of the steps where deals fall apart."