Viridian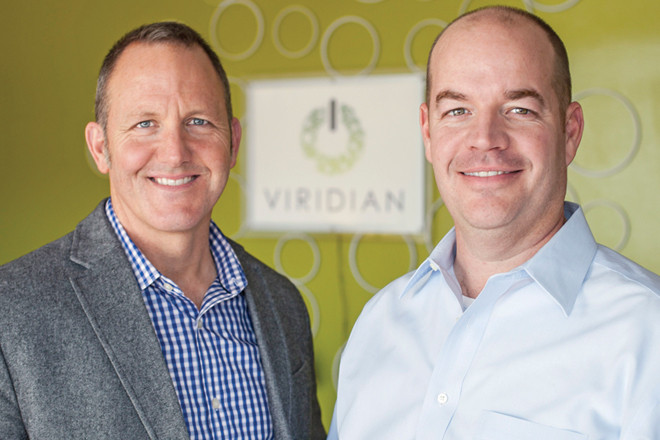 City: Little Rock
Category: Category I (1-25 Employees)
Year: 2014
Practitioners of the building trades — architects, engineers, contractors — say sustainability long since ceased to be a trend and is now standard practice in virtually all types of construction. Price parity has even been achieved in many energy-efficient building materials.
But someone still has to determine the best materials and practices for any given project. And that's what Viridian does. "We are sustainable building consultants," said co-owner Matt Bell.
"We basically provide services to optimize performance — energy, water and sustainability."
Since it was founded by Bell's partner Chris Ladner in 2007, Viridian has worked on more than 150 buildings that have achieved LEED certification. Taking clients through that process remains a big part of Viridian's business.
But LEED certification itself is an expensive process, and some clients that aren't concerned about getting the piece of paper still want to make their buildings — new and renovated — as cheap to operate as possible. Viridian does that too by using computer modeling to help achieve energy goals.
"If you have an existing building, we can advise on how to make it more energy-efficient and use less water and how to remodel so that it has more sustainable materials and better indoor air quality," Bell said. "That's a high-value exercise to go through."
Bell, a former general contractor, and one other employee joined Ladner, an engineer, in 2008. Viridian now has 22 employees in offices in Little Rock, Fayetteville and Dallas, and the company is working on 30 to 40 projects on any given day. Revenue is projected at $3.6 million this year.
Price parity used to be a barrier, but now it's not. Now the value proposition is how can you save money over the life of the building. "That's what we do: We try to balance profitability with sustainability and cash flow for building owners."