ATG USA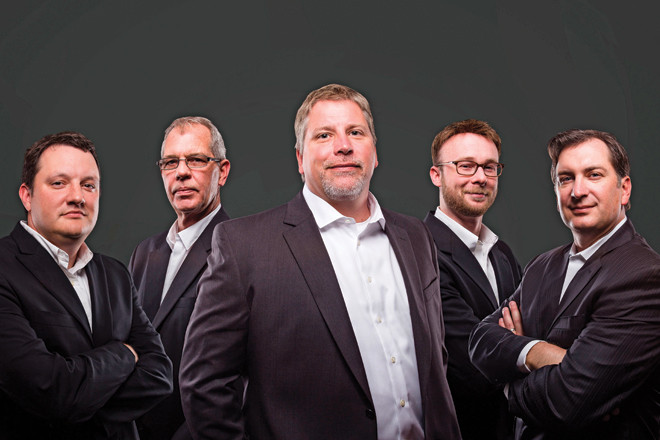 City: North Little Rock
Category: Category II (26-75 Employees)
Year: 2014
In 2002, Scott Landers decided to merge his engineering background and existing IT business into what has become ATG USA.
Landers' inspiration for the change was Autodesk, a 2- and 3-D drafting and design software suite. It took several years to secure a contract relationship with Autodesk, but ATG, based in North Little Rock and formerly known as Applied Technology Group, has since grown to employ 29 employees as one of the biggest value-added resellers of the software in the region, with offices in six states.
CFO Ben Hollowell said use of Autodesk in the region lagged because of the lack of broadband Internet. This gave out-of-state businesses an advantage.
Now, he said, with better infrastructure, ATG has succeeded in "bringing this East Coast/West Coast way of doing business and projects here into central Arkansas and the states we operate in."
From its 16,000-SF corporate headquarters at 3201 Hwy. 161, ATG not only sells Autodesk "seats," but it also provides technical support, training and implementation help. ATG employs architects and engineers so it can better coordinate with clients on industry-specific needs and help them use the software.
Hollowell said the Autodesk suite is so complex that it's unrealistic to expect companies to fully understand its functions by themselves. ATG works with clients to learn their business processes, matching them with the software's capability to minimize time spent with the software.
One challenge ATG faces is fielding a sales force capable of selling Autodesk and working with the diverse companies that use it. Our focus "is always on retaining and developing good talent," Hollowell said. "We're selling software to truly technical folks, architects and engineers, and you've got to be able to speak their language."