The Good Earth Garden Center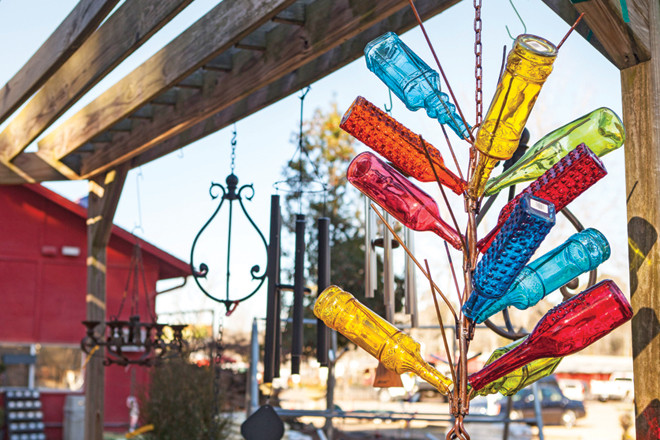 City: Little Rock
Category: Category II (26-75 Employees)
Year: 2014
Since Gregg Curtis bought it in 1995, the Good Earth Garden Center has grown from an $800,000 business to an $8 million one.
The business, located in west Little Rock, is a full-service garden center, meaning it offers retail products as well as landscaping, property maintenance and some pest control.
Curtis said the shop hasn't changed much since it started in 1974; most of the changes he's made were to expand certain services. For instance, the company spent a couple of years expanding its landscaping business, and Curtis said it has turned a profit each year thereafter.
The secret to its success, he said, has been marketing. "We started marketing differently," he said, "not just advertising in the Yellow Pages, but putting together a marketing plan, hitting radios, publications, just doing something different than what other garden centers have done." He said that the goal was to get shoppers to have Good Earth in mind as soon as they think of a garden center.
Its marketing was even what got it through the Great Recession, Curtis said, making the period a profitable time. "When everybody else cut back on advertising, we doubled ours," Curtis said. "What we wanted to do was make sure if anybody had any money to spend at a garden center, it was going to be here."
The company employs, at its peak season, 75 workers, with 40 at the year's low points.
Curtis said the company is in a comfortable position for growth, if not change. "We're not adding anything, I'll tell you that," he said.
He wants to focus on the company's slogan: "It's a good Earth," he said, "and reinforce that for a couple years and capitalize on the customer base we have, give them everything they expect from us and try to refine the experience of making it better for folks."