Clifford Power Systems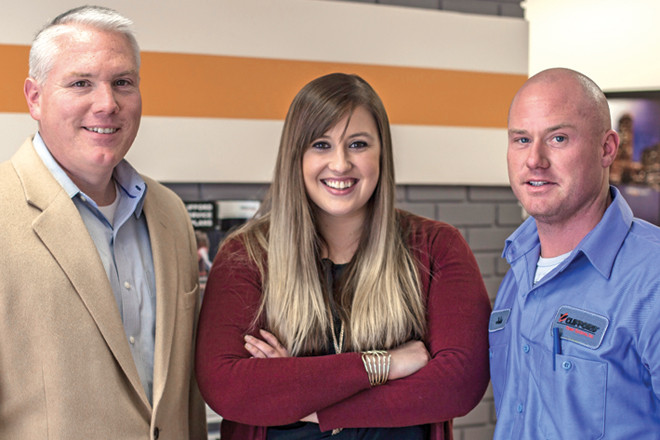 City: North Little Rock
Category: Category III (76-300 Employees)
Year: 2014
This is Arkansas. It's not a place you want to be if the power — and the air conditioning — fails during the summer.
Clifford Power Systems exists to make sure that doesn't happen, installing automatic backup generators that are designed to kick in within 10 seconds of an outage and keep running as long as necessary, fueled by stored diesel or, more frequently now, a "bi-fuel" mixture of diesel and natural gas.
The company operates in a six-state region with 170 employees, producing $50 million in revenue last year. Of that, Arkansas accounted for just under $5 million.
"There are great opportunities in the Arkansas market that we see," owner Ken Clifford said. "It's been really fun to come in where our customer base has embraced competition."
Clifford said about 90 percent of Clifford Power Systems' work is on larger commercial projects — AT&T is a big client, as are hospitals — and that typically the company is hired as a subcontractor while a building is being put up. But the company is starting to see more small business and residential interest as people are concerned about keeping all their devices up and running when weather or other problems cut the electricity. Accounting businesses, it turns out, are very interested in their services, since the last thing they need in mid-April (tornado season, need we point out) is for the power to go off before their clients' tax returns are done.
Ken Clifford said it helps those smaller customers that the entry point in the sector has shrunk from at least $10,000 to around $3,000, but he maintains that growth in that sector is entirely organic.
"You can't make someone buy a generator; they decide they can't live without power," Clifford said. "You can't create the demand; you can just fill it."