Delta Dental of Arkansas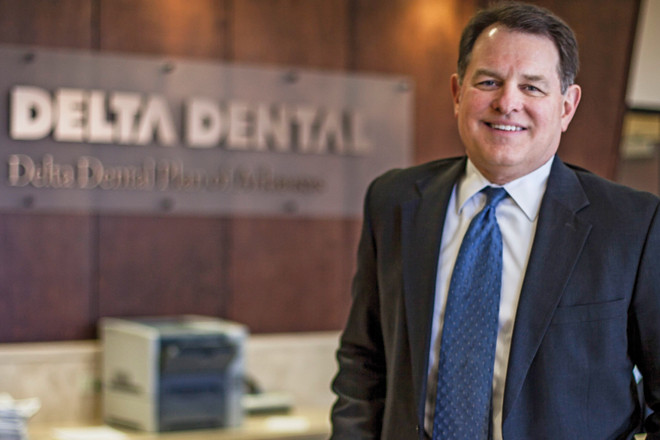 City: Sherwood
Category: Category III (76-300 Employees)
Year: 2014
Founded in 1982, Delta Dental provides dental insurance and benefit administration to more than 1.7 million people and more than 2,900 companies headquartered in Arkansas, including Wal-Mart Stores Inc. of Bentonville and Tyson Foods Inc. of Springdale.
"We have the state's largest market penetration for dental benefits with about 55 percent market share," said Ed Choate, Delta Dental's president and CEO.
While the employee count has remained flat for the last few years at about 165, Delta Dental's revenue has climbed. It was $407 million in 2013, up about 1.75 percent from the previous year.
Future growth is expected to come from selling individual policies. "There is a transition in the market from a business consumer of our services to an individual consumer," Choate said.
In the meantime, Delta Dental will continue to support programs that improve dental health.
In 2007, it formed the Delta Dental of Arkansas Foundation Inc. and began working with Arkansas Children's Hospital and the Ronald McDonald House Charities of Arkansas to start a mobile dental program that provides free dental care to children.
Delta Dental also is investing $6 million to help Arkansas community water companies fluoridate their water systems. The first water system it helped began offering fluoridated water last year, and the project is expected to last another three or four years, Choate said. "We'll go from 61 percent of our citizens having fluoridated water to about 87 percent," he said.
Choate said the company is focused on "providing world-class service with near perfect accuracy at the lowest possible cost. Now that's a very strong ask of your employees, so we blend that with a family-friendly culture. We understand how challenging the work is, and so we want our employees to understand how much we appreciate them."