I.O. Metro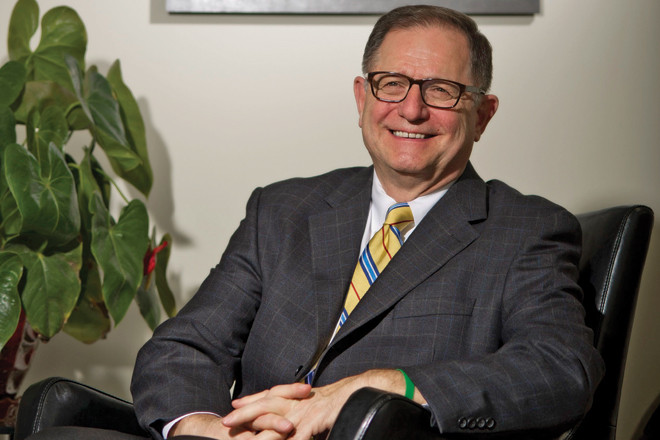 City: Lowell
Category: Category III (76-300 Employees)
Year: 2014
Lou Spagna is a natural optimist and he has lofty goals for I.O. Metro.
The home furnishing retail company has grown since its modest start in Lowell in 2005. There are now 18 I.O. Metro stores and 104 employees spread through eight states, and Spagna wants to expand that number.
Spagna, who took over as the company's CEO from founder Jay Howard in late 2012, would like to have "50 or more" stores from Florida to Arizona in the next seven years. The realist in Spagna has a shorter-term goal of adding a dozen or so stores in the next couple of years.
"We want to execute the stores right," Spagna said. "We do bring something different to the party. It's fun. I'm doing a lot of different things. It's more fun to build new stores."
I.O. Metro started by selling eclectic pieces not available in major furniture stores. It was an immediate hit among shoppers, and Howard brought Spagna in as a consultant to help oversee the company's expansion.
Now as CEO, Spagna said the key is to grow I.O. Metro without losing what made it special in the first place. Spagna said the company is redoing its website and has made significant investment in advertising and merchandise to attract new customers.
Spagna said the results in 2013 hit the company's goals with increases in same-store sales and average sale per customer.
"We were a little more aggressive on that side to allow us to reach more customers," Spagna said. "It is a balancing act. We have to transition from a startup to a stage two growth company. We don't want to dampen the entrepreneur spirit of the company.
"As we move forward, we don't want to forget who we are."