Arkansas Hunger Relief Alliance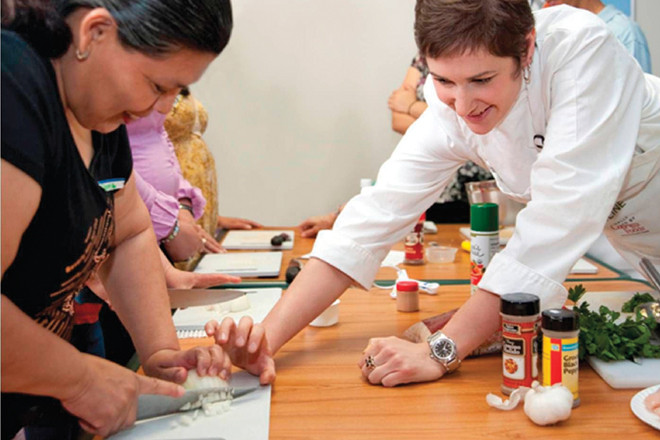 City: Little Rock
Category: Nonprofit Organization of the Year
Year: 2014
A lot of produce gets left in the state's fields and orchards after the harvest is over, and the Arkansas Hunger Relief Alliance is glad of it.
"We were gleaning this week for pecans," Executive Director Kathy Webb said in January.
"We received 1.5 million pounds of gleaned fresh produce this past year; our goal for the next year is 2 million pounds."
That produce goes out to its six Feeding America food bank partners in the state, and is part of a comprehensive effort to coordinate resources and maximize efforts to reduce hunger in Arkansas.
"There are all sorts of cool things we're trying to do: concurrent picking, where we pay the farmers a small amount; a beef program, where we have people donate cows and get ground beef and protein to families who need it," said Webb. "Through the No Kid Hungry campaign, we try to match the people who need resources to those that are available."
Operating on an annual budget of $4 million, a quarter of which comes from the national organization Share Our Strength, the alliance not only gets food to hungry families, but it also advocates for good public policy. Webb is a former state representative and helped found the Hunger Caucus while serving in the Legislature.
"One of the most important things the alliance has done over the last few years is helping get the grocery tax removed," she said.
When Webb started working with the alliance, it had a staff of three; today, including its VISTA volunteers, the nonprofit has 20 people and Webb believes they're making a dent in hunger in Arkansas, not just through supplying food banks but by teaching low-income Arkansans how to shop and cook smarter and healthier.