Museum of Discovery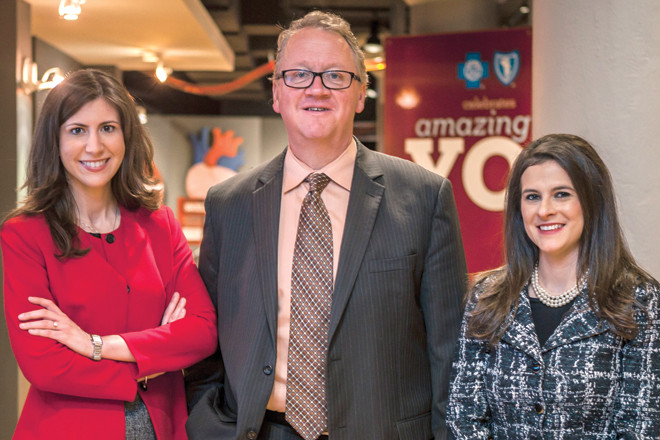 City: Little Rock
Category: Nonprofit Organization of the Year
Year: 2014
In January 2012, the Museum of Discovery had finished a $9.2 million renovation of its home in the old Arkansas Democrat printing plant in Little Rock's River Market District, thanks to a grant from the Donald W. Reynolds Foundation, and was about to find out how the public would respond to 90 new hands-on exhibits, each of which had been successful at other museums.
"Industry standards said you can expect about a 60 percent increase of visitors [the first month] with a newly renovated museum," said CEO Kelley Bass.
Instead, the museum saw a six-fold jump, and 170,000 people came through the doors during the first year. The 2012-13 attendance total was 332,000, a 56 percent increase over the two years preceding the renovation.
"Our mission is to ignite a passion for science, technology and math in a dynamic, interactive environment," said Bass. "Now we're serving so many people that we're serving our mission at a greater rate. The response from Arkansans was much more enthusiastic than we could have predicted."
How much more? Membership numbers exceeded the 2013 goal, the annual Spark fundraiser brought in three times as much as its previous incarnation as Uncorked, and visitors came from 64 Arkansas counties, plus four other states. Its 2013 operating budget was $2.1 million.
Bass knows that maintaining support is an ongoing process. To get the Reynolds grant, the museum has to raise $1.8 million by the end of 2014. It got that in pledges, but he said it's now clear that not all of those will come through. So it has to raise $140,000 by year's end to get the final $800,000 from Reynolds for a maintenance fund that is badly needed, plus the $1.8 million raised locally will come back to the museum at a rate of 5 percent a year for 20 years.
"Both of those pots of Reynolds money are critical to our long-term future," said Bass. "That'll be our big focus for 2014."