Jill Darling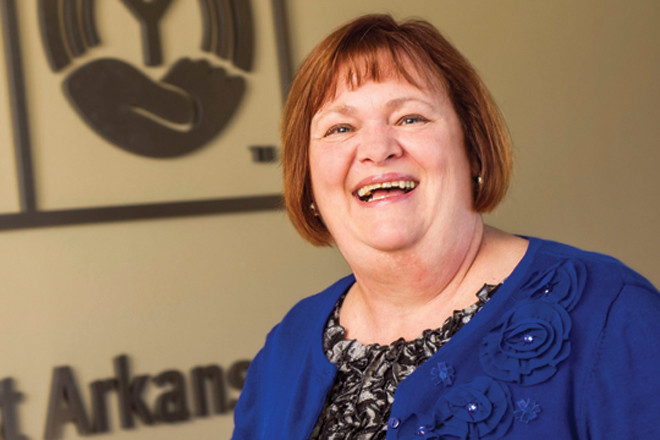 United Way of Northwest Arkansas
City: Lowell
Category: Nonprofit Executive of the Year
Year: 2014
With the changing economy in northwest Arkansas in recent years, the United Way of Northwest Arkansas has had to look at new ways to raise money to continue supporting and leading members of the community to various services and programs in Benton, Washington and Madison counties in Arkansas and Madison County, Mo.
Jill Darling, president and chief professional officer of the United Way of NWA, has overseen the changes and is proud of the nonprofit's accomplishments. Darling was executive director of the United Way of Benton County from 1990 to 2007, becoming leader of the United Way of Northwest Arkansas in 2007 when it was formed by the merger of the United Ways of Benton County and Washington County.
The organization's primary source of funding has faced challenges that come with employment losses. The United Way of NWA receives 75 to 80 percent of its funding through voluntary employee payroll deductions at various businesses in the area. "As manufacturing jobs decline, so has our ability to reach a large number of employees through workplace access," Darling said. Since new jobs are not coming so much out of large businesses, "The challenge is how you raise that money from small business and individuals."
In 2007, Darling also helped oversee the establishment of the 211 information and referral system in Arkansas, and two years later, when funds were no longer available to make the service accessible throughout the state, Darling worked to keep the 211 service in the four-county region.
Darling is proud of retaining the 211 system, and also proud of being able to continue to raise funds for the organization to reach out to people in need. In addition to maintaining a balance of career and family, "I think the secret of my success is being committed to what I do every day and believing United Way is making a difference in people's lives," she said.