Karen C. Erren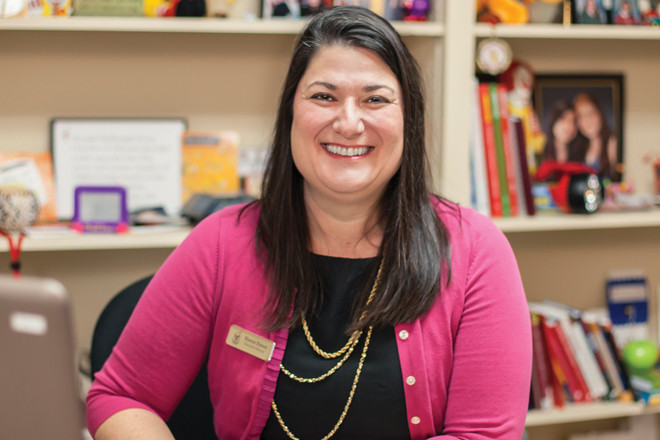 Ronald McDonald House Charities of Arkansas
City: Little Rock
Category: Nonprofit Executive of the Year
Year: 2014
The Ronald McDonald House seeks to provide the comforts of home for the families of children hospitalized in Little Rock for intensive care and long-term treatment. "For more than 30 years, the Ronald McDonald House has provided a place for those families to stay for free," said Karen Erren, executive director of Ronald McDonald House Charities of Arkansas.
After working for several years in advertising and marketing, Erren "found that I loved the work, but wasn't passionate about the products." She has been in the nonprofit sector for 11 years, first working as a missions and outreach coordinator for her church, and then moving on to the Arkansas Food Bank Network as its development director. She joined Ronald McDonald House in 2010.
Because 70 percent of the House's revenue comes from the public, reliance on the community is important — and Erren said it's the key to her success. "The community is your greatest resource; you never know who wants to help change lives," Erren said. "So be broad-based in your contacts. Listen to experts. Always question. Always anticipate what you can and try to anticipate even more."
Erren's management philosophy is to "have a commitment to excellence and attention to detail," she said. "Expect from yourself the same high standards you ask for from your team."
Erren's biggest undertaking since 2012 is a fundraising campaign to relocate the house close to and in collaboration with Arkansas Children's Hospital. The House "is well-loved and well-worn," Erren said of the current 28-room facility.
In December 2012, McDonald's of Central Arkansas launched the fundraising campaign with a donation of $1 million dollars; the House has raised $3.6 million of the $7 million goal. Erren said the House plans to have its fundraising campaign completed in spring 2015 with construction to begin in the summer of 2015.