David Napier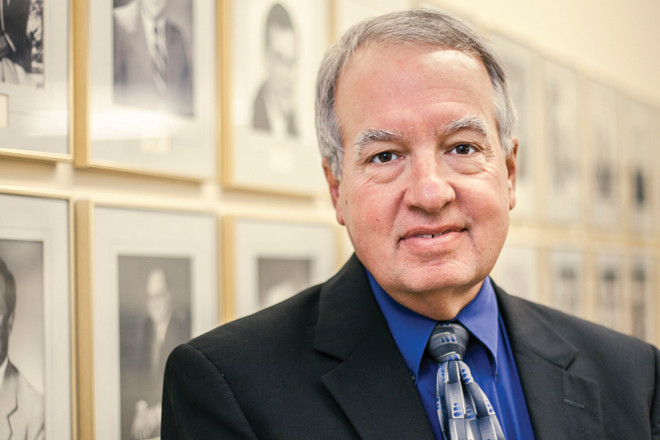 Youth Home
City: Little Rock
Category: Nonprofit Executive of the Year
Year: 2014
David Napier's career path may not be typical, but it does make sense.
Born in Mississippi 58 years ago, he grew up in Pensacola, Fla., and worked as a builder and real estate developer in Florida before entering the ministry. He was senior associate pastor at Immanuel Baptist Church, one of Little Rock's largest, from 1986 to 2004, and most of that time he served on the board of Youth Home Inc.
With more than a decade of familiarity with the organization and its programs, Napier was hired as chief operations officer in 2006 and was prepared to succeed longtime Executive Director Beth Cartwright when she retired in 2008.
Youth Home was founded in 1965 as a group foster home, but for most of the past three decades it has provided a residence and treatment for children ages 12 to 18 with psychiatric problems.
"Behavioral health" are the words Napier uses, and these days Youth Home is catering to more people wherever they are. "We've really expanded," he said. "We have an outpatient clinic in west Little Rock. It's funded primarily through private insurance and Medicaid, and we do get some private-pay patients who come in."
Youth Home employs 240 people, including special education teachers, psychiatrists and other doctors, a full nursing staff. Maintaining the cash flow to pay all of them — the budget is more than $11 million a year — is a challenge even as the health care industry is rapidly evolving.
"We are looking hard at what we need to do to continue to provide the services we already do — but also what we need to do to be part of the health care community as it changes shape," Napier said.
Squeezing government funding is a special concern, and an emotional conflict, for a self-described "fiscal conservative."
"But what we do is needed and it will always be needed. … Here we are meeting people when they are really broken in life, and some of them are not going to make it if we don't."