Ruth D. Shepherd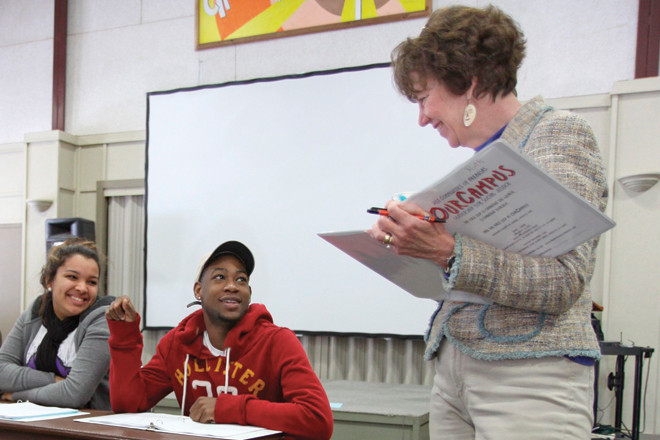 Just Communities of Arkansas
City: Little Rock
Category: Nonprofit Executive of the Year
Year: 2014
"I'm a child of the '60s," Ruth Shepherd said when asked what led her to become executive director of Just Communities of Arkansas.
"People my age were so marked by the civil rights movement," Shepherd said. JCA "just seemed like a place that I could really have fun, and do something I enjoy doing."
JCA's aim is to bring together the state's diverse population by building communities in which every voice is heard and every person has a chance to succeed. This vision is manifested through youth and community leadership programs that teach tolerance and inclusiveness of all people, regardless of religion, gender, race or sexual orientation.
"You can't do diversity training by yourself," Shepherd said. "You have to have a team with people that are diverse. … A big part of it is doing your own work, because we all have something to learn."
In her years with the organization, Shepherd has had many challenges, most significantly in being able to turn a chapter of a folded national organization into its own entity in 2005.
"I had been hired as executive director of the Arkansas regional office of the National Conference for Community & Justice in 2000, and in 2005, the national organization told each of its over 60 regional offices that they would have to become independent. We had the choice at that time to either close our doors or start from scratch, literally," Shepherd said.
After board members decided the mission was too important to halt operations, Shepherd and the board started over under the name Just Communities of Arkansas, facing the challenges of starting a nonprofit, from writing bylaws to setting up payroll. In the years after a difficult transition, "we have inched our way to financial stability and continued to grow our offerings," Shepherd said.
Shepherd is proud of the work she's done to build the JCA and said the secret of her success is to "build on the strengths of others and don't worry about who gets the credit."