Keith Vire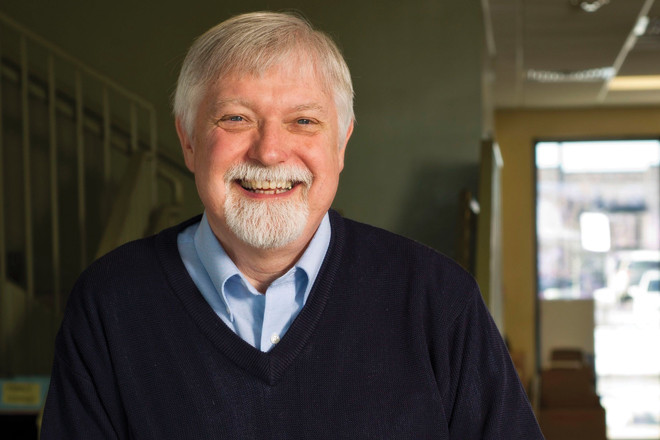 Arkansas Support Network
City: Springdale
Category: Nonprofit Executive of the Year
Year: 2014
Keith Vire has been helping the disabled and their families for 37 years, so people naturally assume he got involved because of a family member who was disabled. Vire, 63, is known for his passionate advocacy for the disabled and, surely, that passion sprang from a personal connection.
It didn't. Vire answers the well-meaning question this way: He felt called to help the disabled while serving in the Navy during the Vietnam War. "I think I'm every bit as called to do what I do as any preacher," Vire said. "I can't explain it beyond that."
Vire is the CEO of the Arkansas Support Network, which provides support and counseling for 1,300 individuals and families in northwest Arkansas. Under Vire's leadership, it's not a one-size-fits-all support system.
"I think it's just as bad to oversupport someone as it is to undersupport them," Vire said. "We try to tailor our support to what the person actually needs."
Vire said he originally wanted to be a math teacher but has never had a single regret about the path he chose. He is so in love with his job — his calling — that he sometimes has to ask his accountant what he is paid.
Recently, the board of directors tried to talk him into taking a 10 percent raise, but Vire declined until the board told him he had to take it because the salary had to be on the record for the time when he won't be in charge anymore.
"That does worry me because an organization can't be personality driven," Vire said. "But I plan to work forever."
In the meantime, Vire surrounds the network with smart, hard-working people who care about the work they do. His leadership style is simple: Let people do their jobs.
"We have people who believe in what they're doing, who believe in their mission," Vire said.
"This job is absolutely the best thing in the world. I really do believe I have the best job I could have."