Gregg Curtis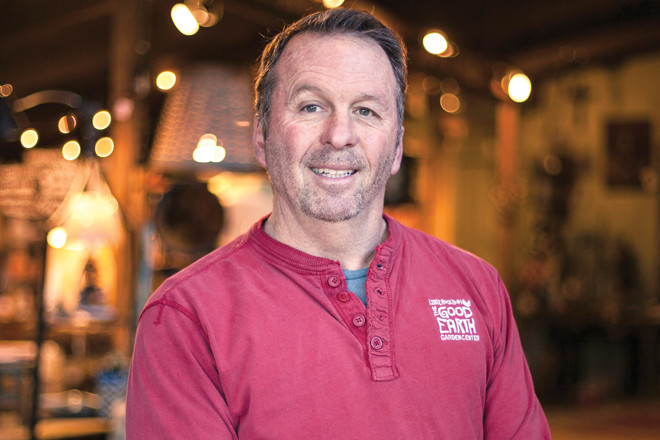 The Good Earth Garden Center
City: Little Rock
Category: Business Executive of the Year
Year: 2014
Little Rock native Gregg Curtis was a traveling salesman when he bought The Good Earth Garden Center in 1995. Curtis had worked with his father in the seed business. When the agriculture industry started suffering in the 1980s, they shifted their focus to selling chemicals wholesale to garden centers.
"What I would do is set up territories," Curtis said. "I'd travel to Shreveport, Dallas, Memphis, Fort Worth. I'd pick an area and average about 1,000 miles a week, driving four nights a week."
It was a tough lifestyle: Curtis recalled hitting the road for sales the same day he returned from his honeymoon. "It was not ideal those first four or five years being married."
When he encountered The Good Earth in Little Rock, he saw it as a "diamond in the rough." The shop started in 1974, he said, and when Curtis visited in the '90s, he learned that there was an illness in the owner's family that necessitated selling the business.
Curtis was the buyer, and he soon shifted his attention full time to the garden center. When Curtis bought the business, its annual sales stood at $800,000. Since then, annual sales have grown close to $8 million, and employment ranges from 40 to 75, depending on the season.
The demographic for the shop, Curtis said, is the person with $30 or $40 to spend; he tries to create an experience at the garden center that makes those people want to return with their discretionary dollars.
Curtis said his management style relies on finding employees' strengths and giving them the freedom to use those strengths. "The goal here is not to micromanage at all," he said. "We empower people to use their gifts and try to bring out the best in them so customers have a good time, we have a good time and we make a profit."
He said that "there are consequences" if employees go against the center's core guidelines, but "other than that, people have the freedom to do what they need to do to make the customer feel good and create a sale."