Sharon Tallach Vogelpohl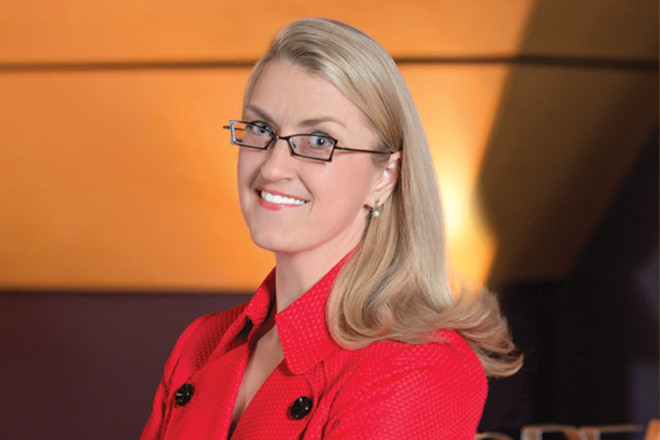 Mangan Holcomb Partners/Social Innovation
City: Little Rock
Category: Business Executive of the Year
Year: 2014
Eighteen years ago, Sharon Vogelpohl asked Steve Holcomb, then president of Mangan Holcomb Partners, how she could become a partner and get his job. Now she's been a partner for eight years and became the firm's president in 2010.
"I've never had the same day twice," Vogelpohl said of the appeal of spending her entire career with one company. "Our business is always changing; our client base is changing; the challenges and the markets they're in are changing. That keeps it interesting."
The explosion in social media marketing has driven Mangan Holcomb's digital division, Social Innovations, to be its fastest-growing sector, and since she became president the number of states where the agency has clients has grown almost threefold to 17.
"I think it's more of a situation of specialty and expertise," said Vogelpohl. "We have a lot of expertise in the health care category; agriculture is another big category for us. Automotive is big for Social Innovations. We have a really diverse client base."
Vogelpohl, who is also president of Little Rock's Rotary Club 99, insisted any recognition for Mangan Holcomb Partners' success should be directed not just to her but to the leadership team, including CEO David Rainwater, Chief Creative Officer Chip Culpepper and Tim Whitley, who heads up Social Innovations.
"In terms of leadership style, I think across the board we are all about finding really talented people who can work anywhere in the country and choose to work in Little Rock," she said. "We let them do what they do and we facilitate that."
With nearly two decades under her belt at Mangan Holcomb, Vogelpohl said neither the company nor the work it does has lost any of the appeal it had from her earliest days.
"The good news is I've got a group of really great people and partners and that's been as big a factor as anything in my choice to stay here all these years," she said. "I had the opportunity to grow up with them in the advertising business and now be partners with them."