Drew Weber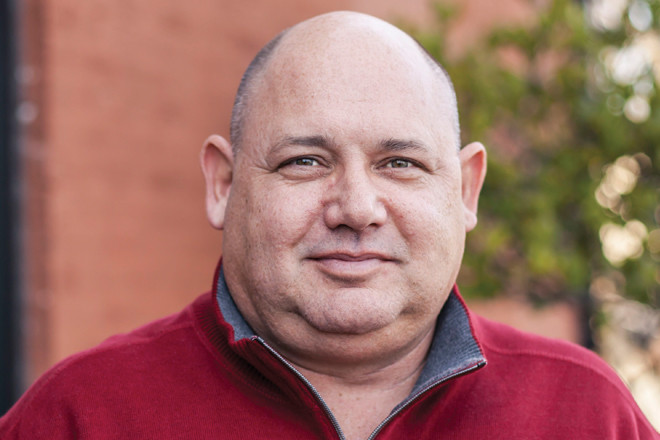 U.S. Pizza Co.
City: Little Rock
Category: Business Executive of the Year
Year: 2014
Drew Weber spent his formative years in Oklahoma and began his career in restaurants as a cook, working to pay his way through college. But he also had a family background in the field: His grandfather worked as a waiter his entire life and loved the business.
Weber developed a similar love for restaurants and within two years was a general manager.
He moved to Little Rock in 1996 to work at Shorty Small's restaurant and five years ago became chief operating officer at U.S Pizza. In those five years the restaurant has gone from eight stores to 13, made the Inc. 5000 list of fastest-growing companies two years in a row and regularly places in newspapers' and magazines' best pizza compilations.
Weber is proud of this and he's proud of overcoming his biggest challenge: confronting a work environment in which the managers, having been promoted from cook or server, couldn't read a profit and loss statement or cost out a menu item. "Most of those people are still with us and are now great managers," he said.
Weber emphasizes openness and professional betterment for his employees, giving them workday breaks to let them read about the restaurant industry. His management philosophy: "I feel everyone from dishwasher to GM should know how much things cost and how we make our money. Everyone has access to me 24 hours a day."
Weber wants to see U.S. Pizza continue to grow and he also wants to continue to help the community through his service on the board of Our House, a shelter for the working homeless.
Ed Whitacre, former chairman and CEO of both General Motors and AT&T, is the executive Weber most admires; he cites Whitacre's rise from the bottom at AT&T to the top and his efforts to steer GM after its emergence from bankruptcy.
Weber knows that saying "U.S. Pizza really is a family" is a cliché, but, he said, he doesn't really care because it's also true. "It's just a great feeling."