FNBC Bank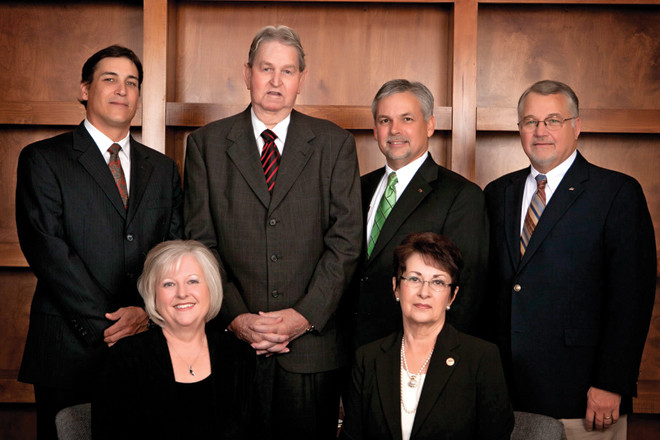 City: Ash Flat
Category: Arkansas Community Foundation's Outstanding Philanthropic Corporations
Year: 2014
Charity and personal involvement in a broad spectrum of community organizations are the cornerstones of FNBC Bank's philanthropic efforts.
With 10 branches in north-central and northeast Arkansas, "FNBC has a very diverse philanthropy portfolio, which includes organizations within our communities that support children, the arts, entrepreneurship, faith-based groups and broad-based community efforts," said Lori-Beth Walker, manager of human resources for the bank.
The approximately 100 employees at FNBC Bank, formerly known as First National Banking Co., reported 2,751 volunteer hours in the most recent fiscal year.
FNBC Bank encourages employees to support community organizations. Salaried employees are encouraged to choose a local organization and to devote eight hours a month to it.
"Management is encouraged to follow their heart and participate in something that is meaningful to them and engage their teams to support their community charities and volunteer opportunities," Walker said.
Non-management employees receive paid time off for any on-the-clock volunteer hours.
Employees are also given incentives for making donations while at work. FNBC Bank hosts Casual for a Cause days, allowing employees to donate $5 to a featured charity in exchange for casual dress on that day. FNBC Bank then doubles or triples employee contributions.
In addition, the company participates in a Christmas food drive and the Angel Tree program. As a corporate sponsor of the American Cancer Society, FNBC's employees organize Relay for Life teams in Sharp, Izard, Fulton, Independence and Baxter counties. Company awards for volunteerism or civic participation include 16 hours of paid leave and a $1,000 bonus.