Friday Eldredge & Clark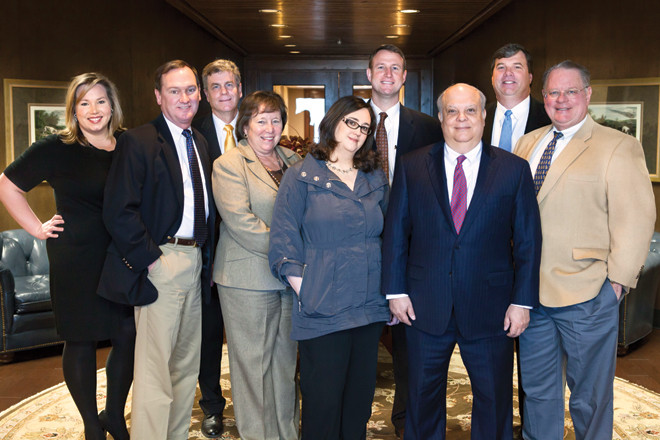 City: Little Rock
Category: Arkansas Community Foundation's Outstanding Philanthropic Corporations
Year: 2014
Friday Eldredge & Clark has a number of ways to serve the community. By encouraging employee volunteerism and input, financially supporting more than 100 nonprofit organizations each year and with staff and attorneys serving on several nonprofit boards, the Friday law firm has a strong focus on philanthropic efforts.
"We don't give specifically to one or two organizations," said Cindy Blyth, the firm's chief financial officer. "We prefer to spread it around because there are so many organizations throughout the community."
Friday's attorneys volunteer about 2,000 hours a year with various community and civic organizations. In addition, all employees are encouraged to volunteer and to make recommendations to firm management about organizations to support. The Friday firm has made multiyear contribution commitments to various organizations, including the Junior League of Little Rock, the University of Arkansas at Little Rock's Bowen School of Law, the Little Rock Regional Chamber of Commerce, the Arkansas Repertory Theatre and the Museum of Discovery.
The firm currently financially supports 140 nonprofit organizations each year. "They're all statewide organizations, except for maybe two or three" that are national organizations, Blyth said. The firm puts priority on organizations in which employees are directly involved. Currently, attorneys and staff serve at the board level at about 80 nonprofit organizations, Blyth said.
Employees also help plan major fundraising events; some of these include the Central Arkansas Heart Ball to benefit the American Heart Association, Tabriz for the Arkansas Arts Center, The Rep's annual Saints & Sinners black-tie event, the Big Brothers Big Sisters Toast & Roast and several other annual fundraising galas and events.