Our House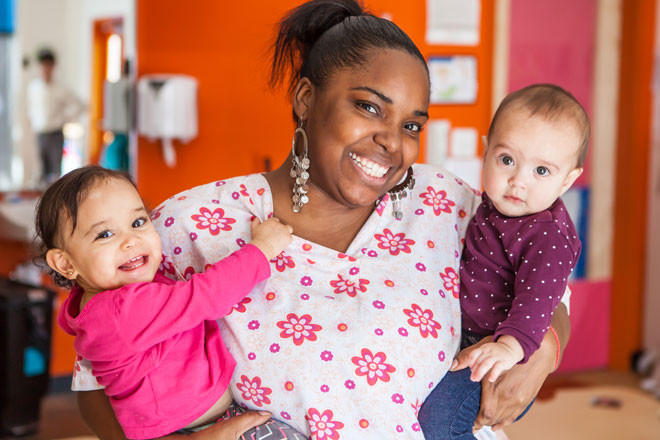 City: Little Rock
Category: Nonprofit Organization of the Year
Year: 2015
Our House has been recognized nationally for its work to provide homeless adults and children with housing, job training and educational opportunities.
After 28 years, Our House has 76 employees and more than 3,100 volunteers. It provides housing for 110 people every night. Adults there receive help with finding employment and the opportunity to build up a cushion of savings before moving to permanent housing. Children are cared for in licensed day care, after-school and summer programs.
In the past three years, Our House has begun providing services to families for whom homelessness is looming.
Georgia Mjartan, the executive director, said Our House's Central Arkansas Family Stability Institute has increased Our House's reach to an additional 360 near-homeless people per day.
"A parent, the second they realize that their kids are going to be homeless, makes a phone call and starts planning," Mjartan said. And if that phone call is to Our House, the staff can begin helping them with services like job placement and delaying the shut-off of utilities.
Of almost 150 families served by CAFSI, 87 percent have been able to avoid homelessness, Mjartan said, despite the fact that CAFSI does not give them any money. "This is not a handout program … because that's not what Our House has ever been about," Mjartan said. "It's using our reputation. It's putting Our House out there. But it's not putting dollars out there."
CAFSI has won funding from two national foundations, the Siemer Family Foundation and the W.K. Kellogg Foundation, for its groundbreaking work in helping families avoid homelessness.
Now Our House is in the midst of an $800,000 campaign to expand its adult learning center in order to keep up with growth. Mjartan anticipates starting construction on that at the end of 2015.