Arkansas Records Management Inc.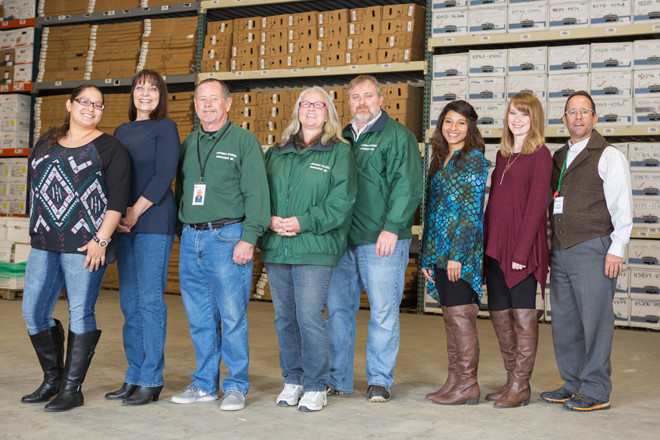 City: Hot Springs
Category: Category I (1-25 Employees)
Year: 2017
Arkansas Records Management of Hot Springs started with nothing. Now the firm hopes to work for every organization in the state that needs retention schedules and paper documents converted to digital files.
David Reagler and Ken Baim founded the business in 2006. It has 18 employees.
"The fact that we're even here is an accomplishment," Reagler said.
"When I say we had zero customers and zero boxes of records and zero everything, we had zero. We had nothing," he said. "Just the fact that we've got workflow, people and a viable business, I think, is amazing."
The firm is now dealing with 100,000-150,000 boxes of records at any one time, depending on the time of year, Reagler said.
156 Stanage Drive
Hot Springs, AR 71901
501-525-5752
ArkansasRecords.com
When the firm started out, its main function was to store paper records. Now, converting paper records to digital copies, along with shredding paper documents and destroying other items — hard drives, microfilm, pill bottles — as needed, is much of what it does, Reagler said.
Many companies and organizations have document management systems, but they outsource the ongoing conversion of paper records to digital files to firms like Arkansas Records, which then uploads the new files into those systems, he said.
Setting up retention schedules, which tell companies and organizations how long specific records need to be kept and when they can be discarded, is another function of Arkansas Records. The schedules are important in keeping his firm's clients legally compliant, Reagler said.
The company also focuses on providing great customer service and fair pricing.
Reagler believes the future of Arkansas Records is bright. "I think we'll end up doing records for just about everybody," he said. "Records are getting more and more complicated, and I think firms are going to outsource it because I think it's just getting harder, not easier."