MedEvolve Inc.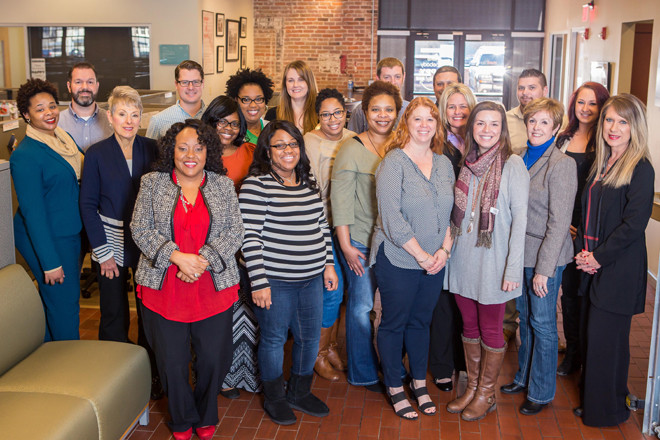 City: Little Rock
Category: Category III (76-300 Employees)
Year: 2017
The constantly changing health care industry has helped fuel the growth of MedEvolve Inc. of Little Rock.
Founded in 1998 by Little Rock orthopedic surgeon William F. Hefley Jr., MedEvolve sells a portfolio of services and software to specialty physician practices across the country to help them manage their practices, from scheduling patients to billing.
"We focus on the business side of a physician practice," said President and CEO Mike Schiller, who joined the company two and a half years ago. "We work hard with them to increase revenue and lower costs ... through the use of technology and services."
One of the big turning points for the firm came around 2009 when President Barack Obama's administration offered financial incentives to doctors and hospitals to convert to electronic health records, which is what MedEvolve offers.
1115 W. Third St.
Little Rock, AR 72201
800-964-5129
MedEvolve.com
Schiller said that while the sale of the product now has slowed, the move to EHRs ushered in a new tool for physicians who had been comfortable using paper records.
MedEvolve's revenue has been climbing, but Schiller declined to say what exactly the figures were. He did say, however, that there was single-digit growth in sales in 2015 and double-digit growth in 2016.
Schiller also projected double-digit growth this year, thanks to a new product called MedEvolve Practice Analytics. That program will give physicians the data to determine "where they need to build a new facility or add more people or outsource a particular part of their business in order for them to maintain the profitability that they're used to," he said.
MedEvolve products allow the physicians to take care of the patients with less time spent on the business side, Schiller said.
MedEvolve has 107 employees, up from 90 about two years ago.
Schiller credits the employees for the success of the company. "Our values are if we've got the right people, we'll have happy clients," he said.