Arkansas Foodbank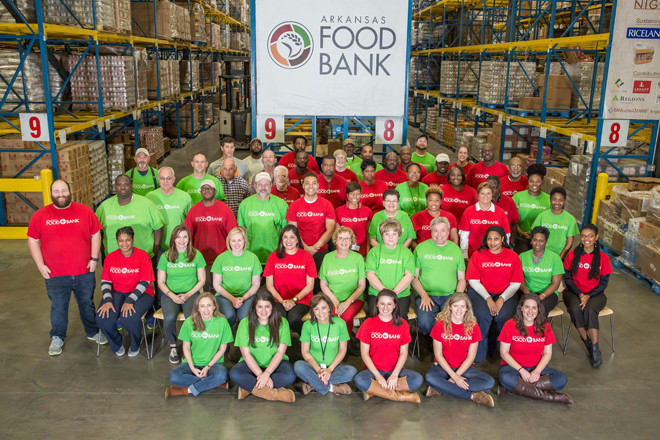 City: Little Rock
Category: Nonprofit Organization of the Year
Year: 2017
A year after its merger with the Arkansas Rice Depot, the Arkansas Foodbank cites tangible progress: As separate nonprofits the two distributed about 23 million pound of food in 2015; as one organization, the food bank was on target to distribute 25 million pounds of food in 2016. Not only was more food distributed, it was more nutritious food.
Arkansas Foodbank CEO Rhonda Sanders remains ambitious, saying the nonprofit will work to double its food distribution in the next 10 or 15 years.
The merger, which was effective Jan. 1, 2016, also provided the opportunity to reduce operating costs and put those savings into the food bank's mission. In addition, the Arkansas Foodbank went from supporting 280 partner agencies to more than 450 different feeding programs in 2016 with the addition of all of the Rice Depot agencies.
The food bank also saw its revenue jump 26 percent in 2016 compared with 2015.
But the numbers ultimately are about feeding hungry people. Even Sanders is surprised to learn who the hungry are or who they have been, saying that every time she makes a public presentation, she encounters someone who's been in the situation of not knowing where her next meal was coming from.
Sanders also wants people to understand that the Arkansas Foodbank serves as a resource to hundreds of local agencies throughout the state, providing the logistics to get food to those hometown organizations. That "makes us a part of the local fabric in very small communities and in large towns," she said.
Despite the work of Arkansas Foodbank, many people still need help, and that is the challenge the food bank will tackle, Sanders said. "How do we double what we're doing? How do we become an integral part of the puzzle in helping families get back on their feet?" And that, she said, will require engaging in local communities and being thoughtful about providing opportunties as well as food. The food bank also wants to improve the nutritional value of the food it distributes.
"And if we're going to do that with the limited resources we have and we know that our communities have, we have to do it more efficiently than we've ever done it before."