Fort Smith Children's Emergency Shelter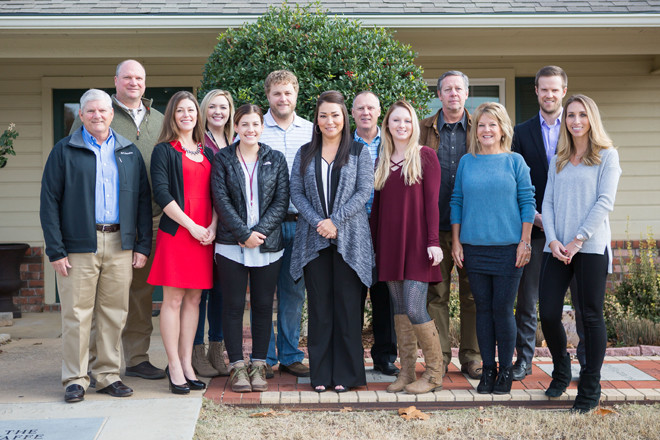 City: Fort Smith
Category: Nonprofit Organization of the Year
Year: 2017
The Fort Smith Children's Emergency Shelter has done good work for years providing a safe and nurturing environment for children ages 6-17 who have been removed from homes due to abuse or neglect.
When those children turned 18 and left foster care, there wasn't any mechanism to help them, so the Fort Smith shelter decided to expand its mission. In 2012, the shelter hired a consultant to do a study on what could be done to help those former foster children who had aged out of the system but still needed support.
The result was Get Real 24. The shelter bought a 24-unit apartment complex next to the shelter's headquarters. Qualifying foster children from across the state rent the units while participating in weekly meetings with shelter counselors.
The program is open to anyone in foster care who is aging out of the system. They are interviewed by a panel of Fort Smith-area community leaders before being accepted.
"We take any young adult 18 or older who is in foster care," said Ashley Ahlert, advancement coordinator for the shelter. "The client has to be able to answer the question of what success looks like for them, what are their goals in life. We are not a rehabilitation program. We are acting how maybe the parent might, or the aunt or uncle."
Ahlert said research showed such a program is needed because many foster children leave the system without many life skills, such as how to shop for groceries or dress for a job interview. The shelter has placed five clients in the apartment complex, which is also undergoing renovations while renting other units, temporarily, to nonclient tenants.
"We want to take this very slow," Ahlert said. "Eventually we'll get up to 24. We want them to live independently. Everything takes place here at the apartment complex. They live at the apartment complex, and they go to their life skill classes at the apartment complex."
The program was made possible by grants from companies such as Wal-Mart Stores Inc. of Bentonville and State Farm Insurance.