Bailey Faulkner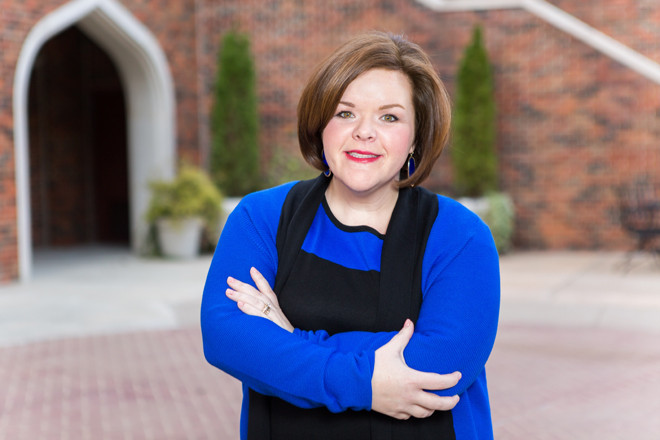 Ozark Mission Project
City: Little Rock
Category: Nonprofit Executive of the Year
Year: 2017
Ozark Mission Project, the 30-year-old summer camp without a campground, is a nontraditional nonprofit, and Executive Director Bailey Faulkner seems similarly nontraditional.
The 36-year-old from Little Rock graduated from Mount St. Mary Academy and Arkansas State University at Jonesboro with a major in journalism and a minor in political science.
Early in her career she moved between nonprofit work and government. For almost five years, she's been settled in at OMP, which operates 13 weeklong sleep-away camps out of various churches around Arkansas for approximately 1,000 campers in grades six-12.
The "mission project" of the organization is not the campers but their activities. Instead of swimming and hiking, four campers and an adult volunteer form a "family group" and spend each day doing work for a needy beneficiary they call "a neighbor."
OMP campers learn basic handyman skills and household chores. But more than that, Faulkner said, "They get to know the neighbors, and they have lunch with them and really build a relationship with them."
Since signing on as executive director in 2012 — the second paid director in the organization's history — Faulkner has increased OMP's fundraising by more than 800 percent. That allowed her to hire the second full-time staff member, and this summer OMP will debut a day-camp program for children in grades four and five.
The executive she most admires, Georgia Mjartan of Our House in Little Rock, "realized early on that everything is better in teams." And Faulkner has taken that to heart, investing in her staff, paid and volunteer, so that they are better able to fulfill the mission of OMP.
"Management is only as good as the team of people around them, so everyone needs to understand the value they bring to the team," she said.
Faulkner serves on the mission board at Pulaski Heights United Methodist Church. She is a Rotarian and a volunteer at Arkansas Children's Hospital and Wakefield Elementary.