Jeremy Biggs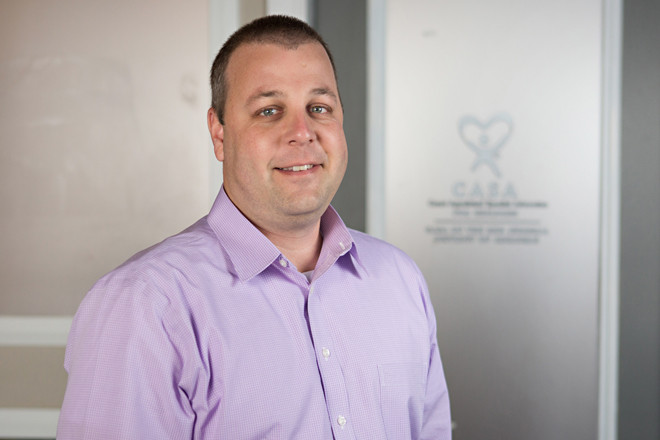 Mission Outreach of Northeast Arkansas Inc.
City: Paragould
Category: Nonprofit Executive of the Year
Year: 2017
Working for a nonprofit was not something Jeremy Biggs saw himself doing when he graduated from Arkansas State University with a degree in marketing management.
But after working for a utility company and later for a congressional campaign, he took a job with Mission Outreach of Northeast Arkansas Inc. and found his calling. It is for his work as executive director of Mission Outreach that he is a finalist for nonprofit executive of the year.
"The nonprofit industry is something I have fallen in love with over the last seven years," said Biggs, who left Mission Outreach in December to become executive director of CASA of the 2nd Judicial District of Arkansas.
During his tenure with Mission Outreach, Biggs helped secure an $187,000 grant from the Arkansas Economic Development Commission to renovate its facilities in Paragould.
He also helped enter a partnership with Families Inc., a northeast Arkansas mental health provider, to offer a variety of services to homeless people staying at Mission Outreach, including transportation, to help people develop skills needed to find employment. "It allows us to have a therapist and social worker on-site at Mission Outreach," Biggs said.
Nearly 1,400 are served annually at Mission Outreach — it has 59 beds — and it is the largest homeless shelter in Arkansas north of Little Rock.
"We can immediately start working to turn their life around and equip them with the tools they need to succeed in life and be self-supporting and contributing members of our state and local community again," he said.
Biggs, who was just elected to the Paragould City Council, is a member of Habitat for Humanity of Paragould, vice chairman of the Paragould Housing Authority and active in the Paragould Chamber of Commerce and Kiwanis Club.
Kindness and understanding are key for working in the nonprofit industry, he said. "Everybody is a human being. We're all in the same world. Nobody is more important than anybody else. Tragedy and bad situations can happen to anybody."